With a nip in the air and fresh crisp apples on the counter I was inspired to bake something that would stick to our ribs. My favorite time of year is fall, I feel like if you are a girl, you just love fall. It is like hardwired in our brain, we love apple picking, pumpkin flavored everything and baking! Minneapolis in fall is so beautiful too, it is such a great time of year!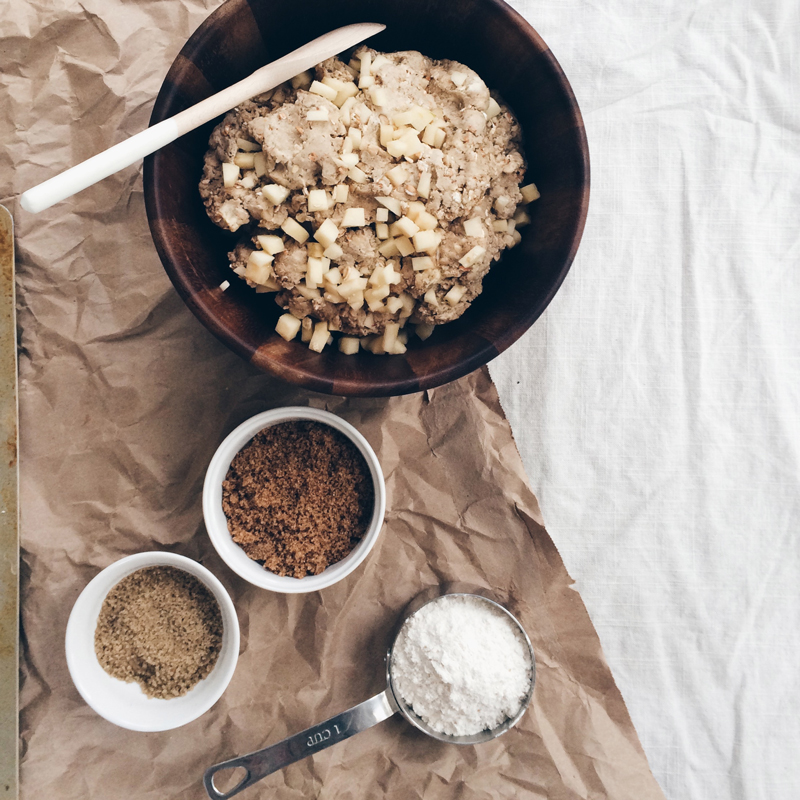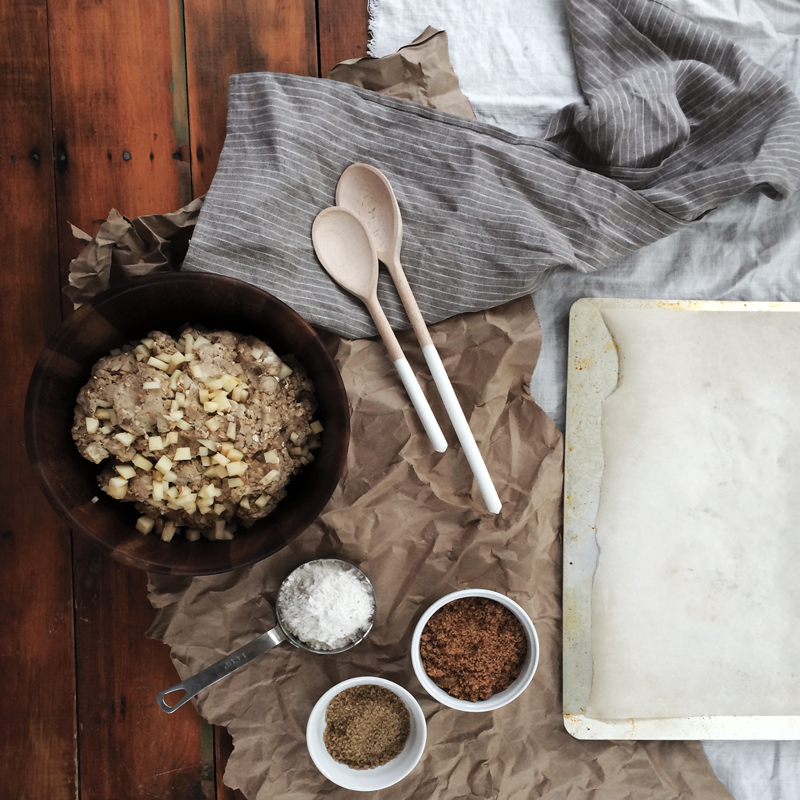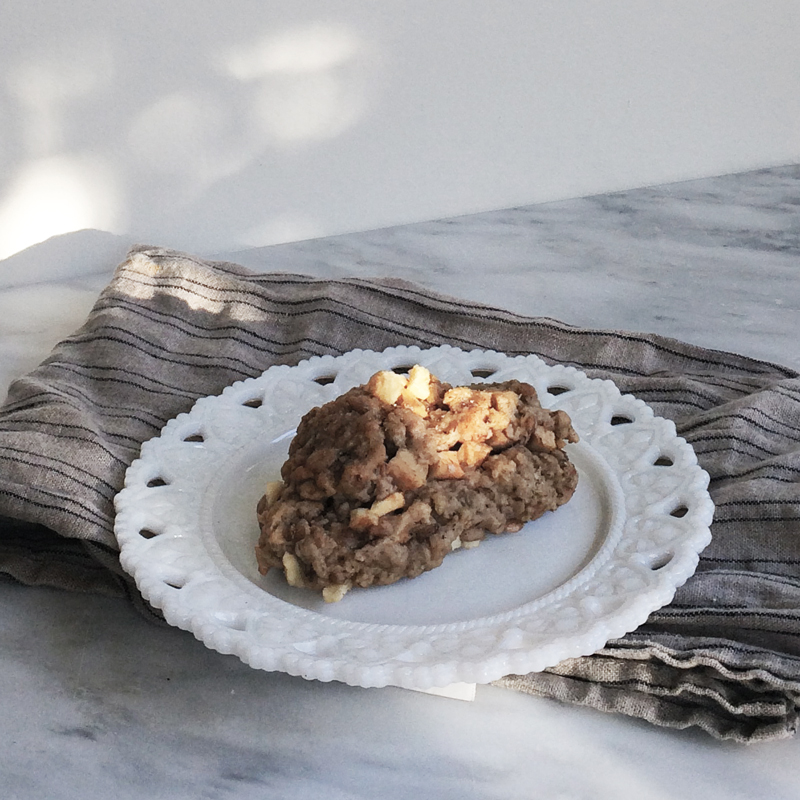 Apple Cinnamon Oatmeal Scones // 6 scones
Ingredients:
3 3/4 cup flour
1 1/2 teaspoon cinnamon
2 tablespoons baking powder
1 1/2 teaspoon baking soda
1/2 teaspoon salt
1/2 cup light brown sugar, packed
2 2/3 cups rolled oats
8 oz. butter, cut into small pieces
1 cup buttermilk or coconut milk
1/3 cup sugar in the raw
3 apples, diced
Directions:
1. Preheat oven to 375 degrees
2. Sift flour, cinnamon, baking powder and salt together
3. In a large mixer, combine sifted ingredients, oats and brown sugar. Mix on low speed with a paddle attachment.
4. Add butter and blend until mixture resembles coarse meal
5. Add buttermilk; mix briefly, just until dough begins to form. Use dough scraper to incorporate any dry bits in the bottom of the mixing bowl
6. You have some options now, you can either fold in the diced apples into your dough or mix together in a bowl for a little bit more rustic style. Folding your apples in, the apples will be moist and tender and mixing together will have more texture.
7. If you are mixing, create a long log of your dough that is about 3/4 of an inch thick and cut into scone triangles. Generously sprinkle raw sugar on the top of your scones.
8. Bake on a parchment lined pan in preheated oven until golden brown (should not feel doughy in center when lightly pressed), about 14-16 minutes.