This delightful banana bread recipe is not only gluten-free but vegan, allowing everyone to bask in it's glory! This recipe is very easy to make and the ingredients are easy to find at health food stores and I usually have them all on hand. We are also very notorious for letting bananas go ripe and Graham is always begging for me to make this banana bread recipe. It is so very comforting during this change in season here in Minnesota.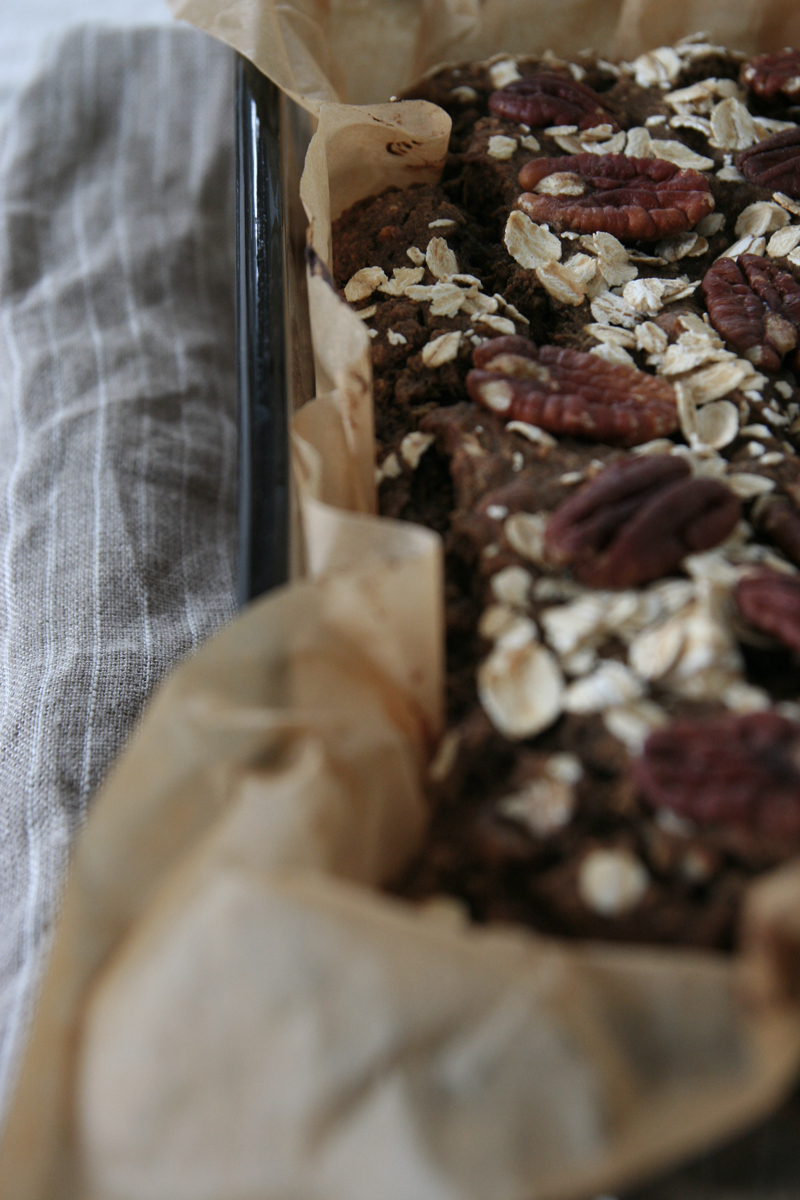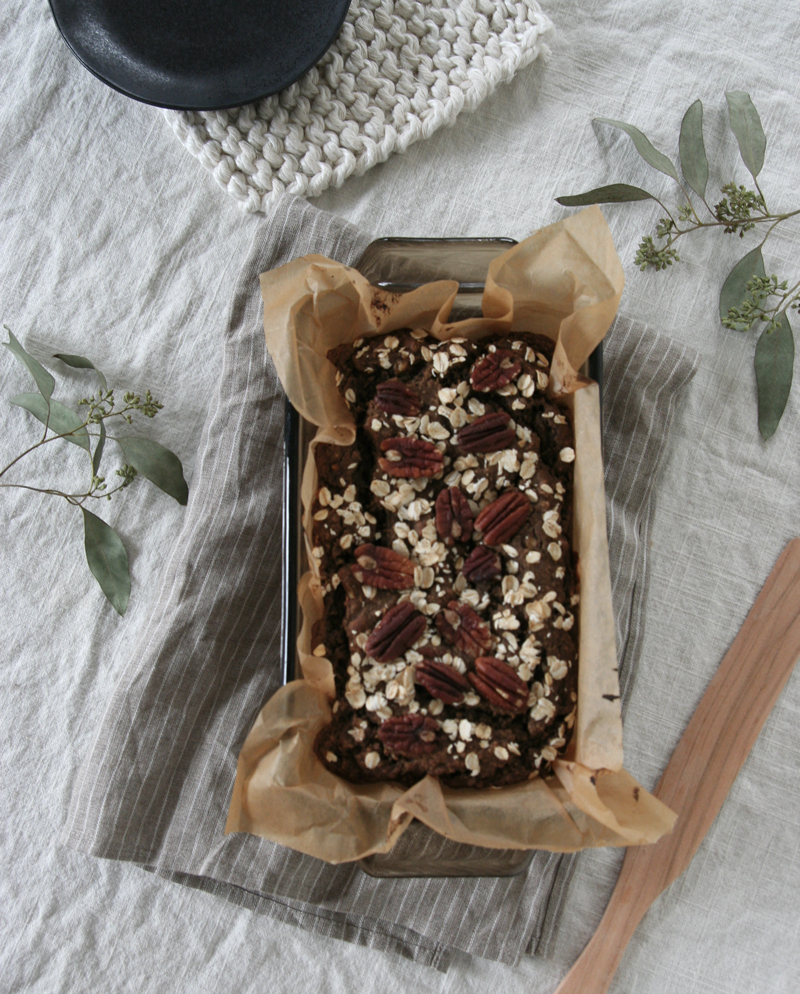 Banana Oatmeal Bread with Buckwheat Flour and Pecans
Gluten-free and vegan
Ingredients:
1 cup gluten-free oats
1 cup buckwheat flour
1 tablespoon cinnamon
1 tablespoon baking powder
1 teaspoon baking soda
1 teaspoon vanilla
1 teaspoon flax seed
1 teaspoon chia seed
1 teaspoon flax oil
3 large bananas, mashed
1/2 cup maple syrup
1/2 cup coconut milk, or any non-dairy milk of your choice
1/2 pecans, sliced
Instructions:
1. Preheat your oven to 375 degrees.
2. Grind oats in a food processor to create a flour.
3. In a large bowl, mix dry ingredients. (oatmeal flour, buckwheat flour, cinnamon, baking powdder, baking soda)
4. In a different bowl, mix wet ingredients. (vanilla, flax seed, chia seed, flax oil, mashed bananas, maple syrup, coconut milk)
5. Add your wet ingredients to your dry ingredients and mix together.
6. Add your sliced pecans, save a few of them to top your loaf.
5. Place mixture in your loaf pan.
6. Place loaf pan into oven and bake for 40-45 minutes.