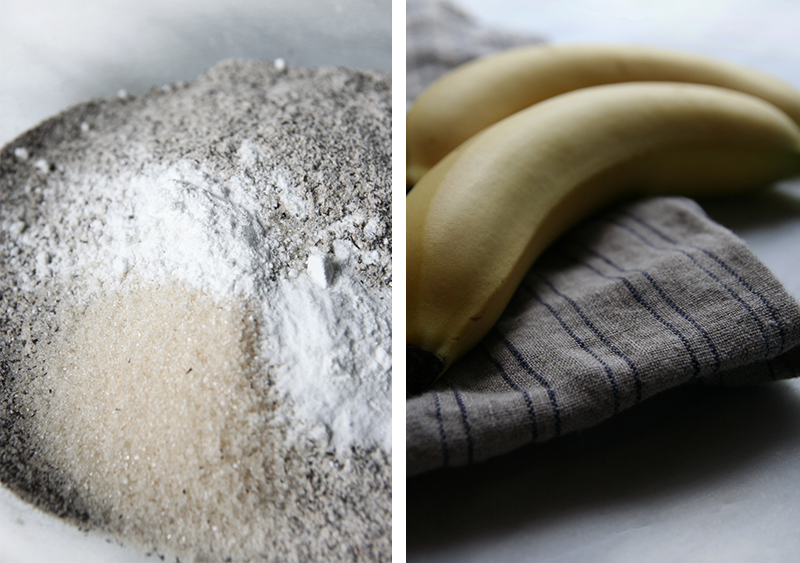 There is just something about pancakes. Tell me if I am wrong, but typically in American culture, one of the first things we learn how to cook is pancakes. Pancakes are so easy to make right? They are filling, delicious and bring people together. Everyone loves to eat pancakes, the fluffy centers remind you of being at home with your family, laughing and feeling supported and cared for.
Pancakes from scratch are just so much better then, from a box. Especially when you use such a yummy flour like buckwheat flour. Thanks to the buckwheat flour these pancakes have a nice light and airy consistency that melts in your mouth and soaks up maple syrup like a sponge. Not only are these pancakes gluten-free, yes gluten-free they are vegan! Hopefully everyone in the family can now enjoy these lovely fluffy cakes. Even children, since the buckwheat flour appears golden brown, it looks like the entire pancake is chocolate, don't break it to them that you only put 3-4 chips in a pancake!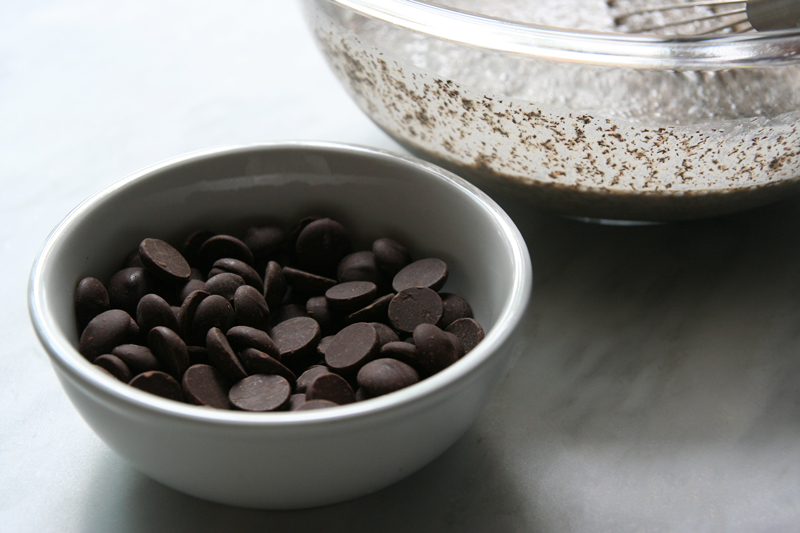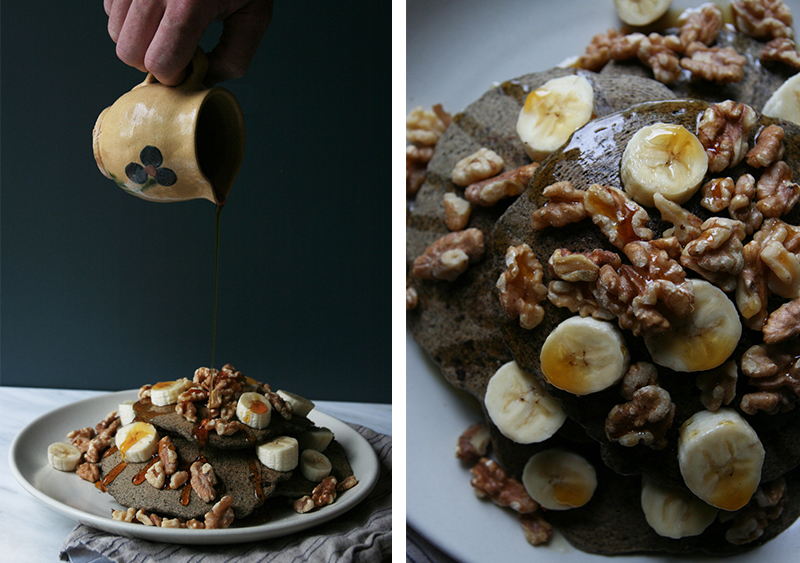 Yes, okay, pancakes are a very classic thing to make.. well, I just can not seem to make pancakes! I have to admit, I did not make these beautiful cakes alone. Graham is the pancake king at our home. I surrender to the fact that every pancake I make looks like the first one, they may even continue to get worse from there. I would say I pride myself on my cooking, I do associate myself as a food blogger, but man, can I not flip a pancake. Thank you Graham!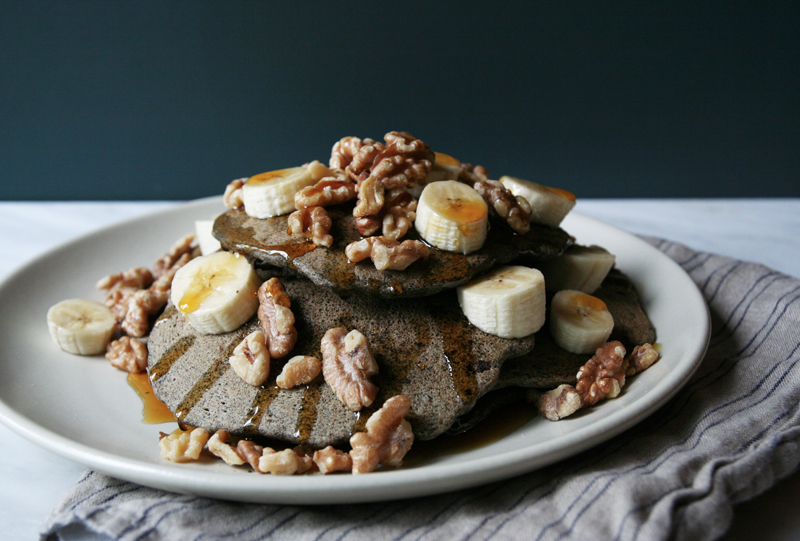 Buckwheat Cacao Chocolate Chip Pancakes with Bananas and Walnuts // Serves 4
(vegan + gluten-free)
Ingredients:
1 cup buckwheat flour
1 tablespoon sugar
1 teaspoon baking powder
1 teaspoon baking soda
1/4 teaspoon salt
1/4 teaspoon cinnamon
1 1/4 cups non-dairy milk, I use coconut milk
1 flax egg or 1 egg, if not vegan
1/2 teaspoon pure vanilla extract
2 tablespoons olive oil or butter, if not vegan
1/2 cup of cacao chocolate chips, I use Ghirardelli 60% Cacao (which is not vegan, but other brands are)
top with sliced bananas, toasted walnuts and maple syrup
Directions:
1. In a medium bowl, mix together the flour, sugar, baking powder, baking soda, salt and cinnamon.
2. In another bowl combine wet ingredients. With a whisk, beat in your non-dairy milk, flax egg and vanilla.
3. Add your wet ingredients to the dry ingredients and mix until combined. Let the batter maintain some lumps.
4. Heat your skillet over medium-low heat and brush with your choice of oil or butter. Using a 1/4 measuring cup, scoop batter onto your warm skillet. Cook your pancake for about 2-3 minutes until you see small bubbles from the pancake, then you will know it is time to flip. Place in a few cacao chocolate chips and cover with batter. Flip your pancake, and cook on the opposite side for 1-2 minutes, or until cooked through.
5. Keep cooked pancakes in your oven covered on a baking sheet at 200 degrees F. Slice bananas and toast walnuts and serve your pancakes immediately.