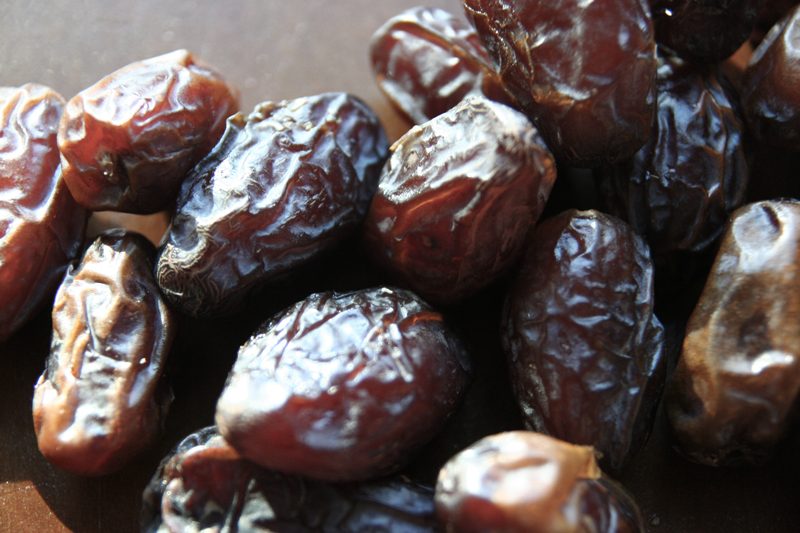 It is a new year, often the hype around it is the first few days, maybe month, and then you begin to get use to typing and writing '2016' and then, days just seem to go back to routine. Some days you will ask me what my goal is for this new year; and I will say, "stay in my routine" and others, I will say, "break routines". Some routine goals might be to make it to work on time, be more productive during my down times during work, make it to yoga or exercise every day after work, make more homemade meals for lunch and dinner and drink more water.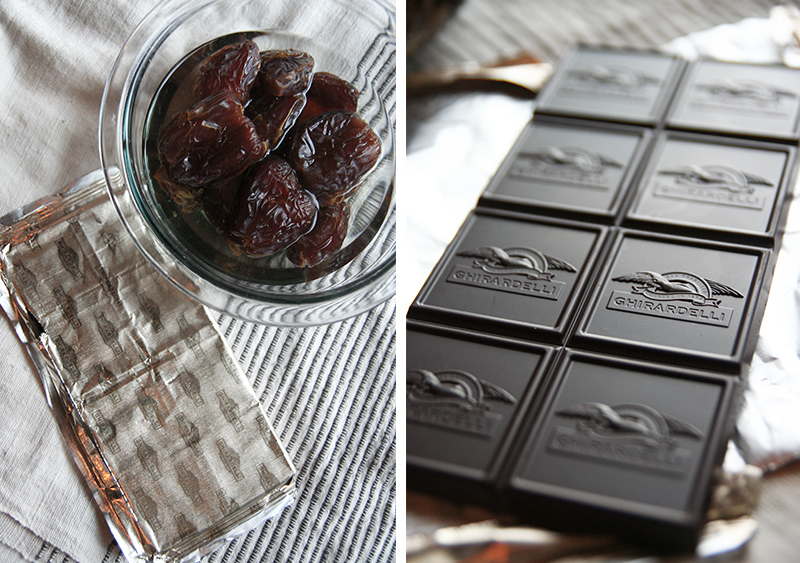 When I think about the goal of "breaking routines" I think about connection, engagement and love. Finding more opportunities to engage in things that make me truly happy. Seeking out moments in life where I feel connected to my true self and others. Surrounding myself with engagement and love. Routine can insinuate numbing behavior and disengagement. I know, I know, it is so trendy to say what your routines are on Instagram and blogs, totally going against that – but really, think about it!
This is perfect with our hallmark holiday of Valentine's day this weekend, celebrating connection, engagement and love. To some, it is how much money my boyfriend or husband may spend on jewelry or flowers… maybe where you go to eat and the bottle of wine you drink. Me, I like to use this time to connect with those who I love, inspire and uplift me. Whether, it is telling my yoga teacher how much their words and support have meant to me, texting/calling old friends and spending quality time with family. Breaking my routine of the small things in life, and focusing more on how I am interacting with this world.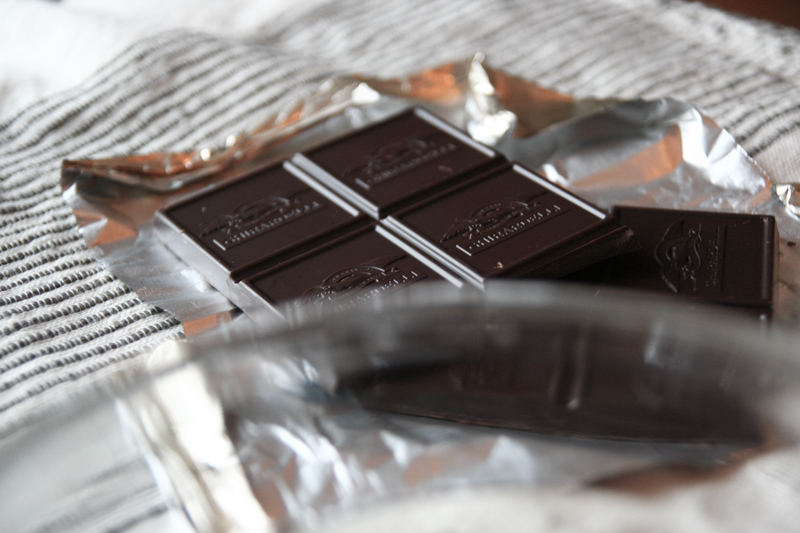 In an effort to become a better human being and use my platform here to connect, I thank you. If you have been reached, inspired or uplifted by my words here in this space, I thank you for reading and supporting this space with your time and energy. This space is here for both of us, to be inspired, learn from one another and to connect. I am very grateful to my fiancé Graham for his love, support and time that he has put into developing this website, without him this space would not exist.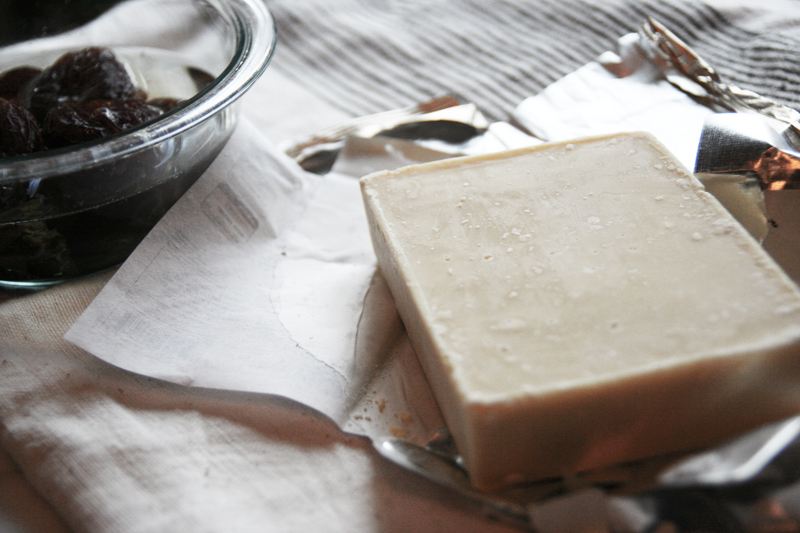 Now, these truffles.. yes, they are vegan! Also, they are very easy to make and only consist of five ingredients! These ingredients you will need to go to a health foods store for, like Whole Foods or your local Co-op. Cacao Butter, is hard to find and I usually buy mine online from Navitas Naturals. "Cacao butter is the pure, cold-pressed oil of the cacao bean, the source of all cocoa products. Cocoa butter is a excellent source of healthy omega-6 and omega-9 fatty acids, and also contains natural antioxidants, as well as nutrients that support mood and the immune system." -Navitas The raw cacao butter can be initially expensive, but I promise you, it makes these truffles so delicious, and it would not be the same without this ingredient. You will find yourself falling in love with the taste of cocoa butter and you will be using this in tons of different recipes.
Now, the ingredient that maybe you have not been introduced to before, that you are thinking about subbing out [that you obviously shouldn't] is Maldon Sea Salt. The Maldon Salt Company is family owned and dates back to the 1800s out of the United Kingdom. Their salt is harvested from the sea and handmade in the most natural state salt can be produced. Maldon's crisp, clean crystals are iconic and are simply the best. The salt is really the star of the show on these beautiful truffles, and need a thoughtful touch like Maldon sea salt flakes.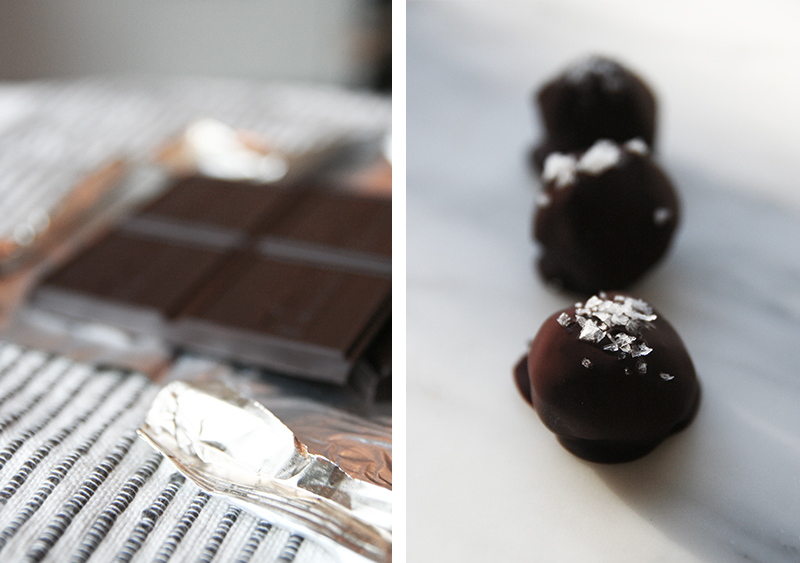 Cacao & Date Truffles with Maldon Salt // Serving size is up for debate
(vegan + gluten-free + nut-free + "sugar-free" + "raw")
Ingredients
20 Medjool dates, pitted
1/3 cup raw cacao powder
1/3 cup tablespoons cacao butter, shredded from brick, I use Navitas Naturals
1 bar Ghirardelli 100% Cacao Unsweetened Chocolate, gently melted
Maldon Sea Salt Flakes
These truffles are super easy to make, if you stay organized and take your time. First, pit your Medjool dates and put them in a bowl of [not cold] water to soak for 10-20 minutes. It is important to soak your Medjool dates so they become very soft. After your dates have had the chance to soften, drain your dates from the water and save about an ounce of the medjool date water. Add dates and your once of water to a food processor or high-speed blender. Add your raw cacao powder, shredded cacao butter and a sprinkle of Maldon salt and process until you have created a thick silky smooth mixture.
Now, sometimes I like to scrape the mixture into a glass bowl, cover and place it in the freezer to thicken for about 5 minutes. If I feel like it's consistency is thick enough already, I will keeping going. Prepare a large parchment paper lined [or silcone] lipped cookie sheet and make sure there is enough room in your freezer for it. With a spoon, begin to form your truffles into little balls. I like to make them pretty small, so that I get to eat more, rather then a few big ones – but it is totally your preference. Form your balls and place them onto your cookie sheet in tight rows. These do not need to be perfect at this point, or ever for that matter! After you have your mixture separated into balls, place your cookie sheet into the freezer for 8-10 minutes.
While your balls are hardening in the freezer, prepare your Ghirardelli and Maldon salt. Use a double boiler method to gently melt your 100% cacao Ghirardelli chocolate. Technically by heating the raw chocolate, it makes it no longer raw. If you want to make a raw version, skip this step. As your chocolate is melting, set up a small dish of Maldon salt with a small spoon.
After you have waited for your balls to harden, remove them and set them by your melted chocolate and Maldon salt. Round ball and with a spoon place into melted chocolate, roll to coat with spoon and remove back onto your cookie sheet. Immediately sprinkle Maldon salt on top. The chocolate hardens quickly, and you will want that salt on prior to that happening. Repeat until all of your truffles are done. Place back in the freezer for 5 minutes prior to storing them in a sealed container in the freezer. I like to store my truffles in the freezer so they last longer and maintain shape. They can be served room temperature and stored at room temperature or refrigerated for 2-3 days.