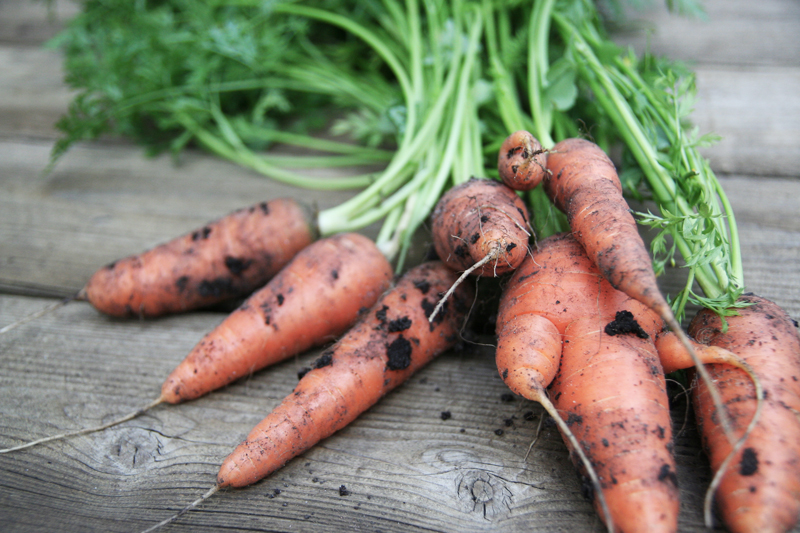 These last few weeks have been seriously overwhelming around here. We started our exterior construction project, Graham had reconstructive knee surgery and I started a new full-time job. In addition to it being the most anxious seasonal shift for Minnesotans… summer to autumn! I think things are finally starting to settle down around here though, well maybe!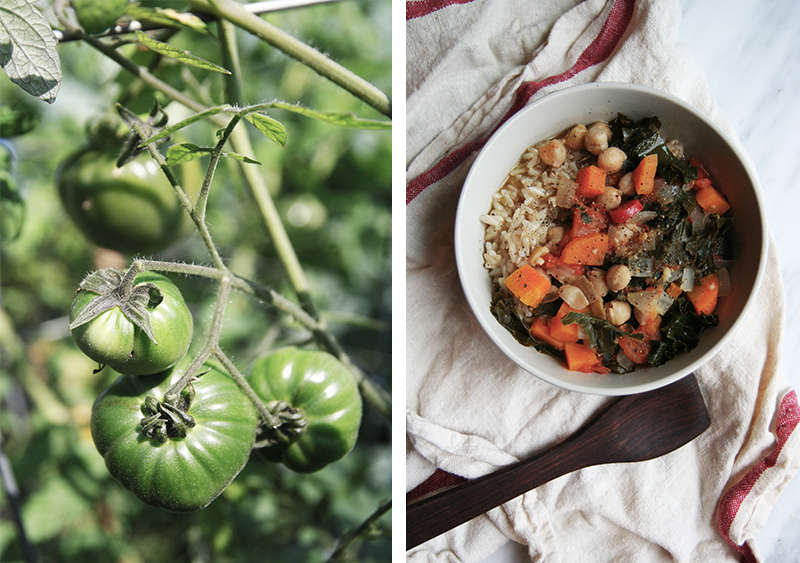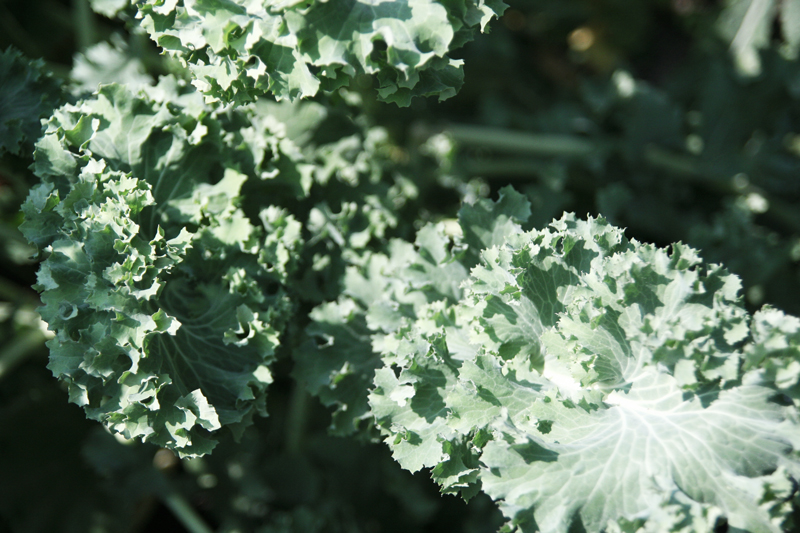 My focus for recipes has shifted with this change in our lifestyle. I have been working on a lot of recipes that are batch style cooking. This means it is a recipe that you make a large batch on a Sunday and you have it all week for easy lunches or snacks!
Since it is the first day of autumn I thought I would kick it off with a delicious recipe for a large batch of vegan, gluten-free stew with chickpeas, carrots, sweet potatoes, tomatoes, kale and brown rice! It is harvest time at our house and we were able to use a lot of our vegetables we grew in our garden this year for this recipe. This stew is spicy, warm and has a wonderful broth that is bowl tipping good!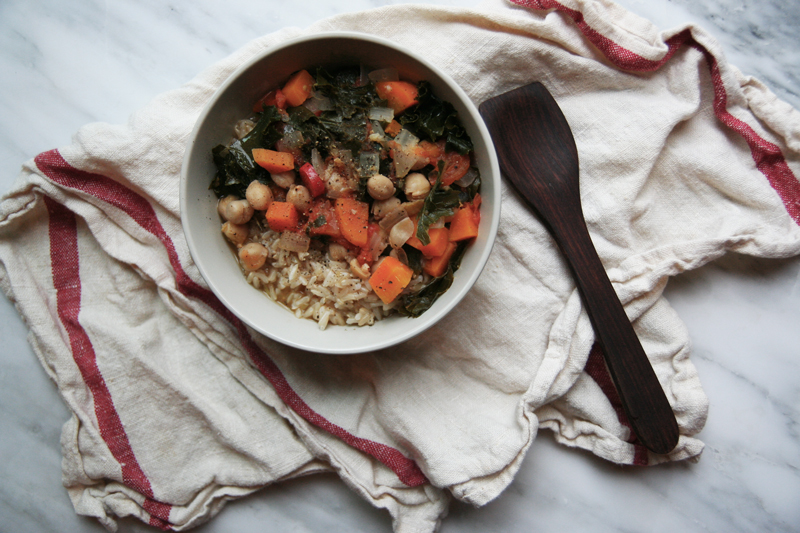 Chickpea, Carrot, Sweet Potato + Kale Stew with Brown Rice // Serves 6-8
(vegan + gluten-free + nut-free)
Ingredients:
3 cups vegetable broth
3 cups water
1 tablespoon cumin
1 tablespoon coriander
1 teaspoon cinnamon
1 teaspoon salt (this can also be added at the end to taste)
large bunch of fresh lemon thyme
2 15 oz. cans of chickpeas, drained and rinsed
2 sweet potatoes, peeled and chopped
4 small carrots, peeled and chopped
1 yellow onion, chopped
4 heirloom tomatoes, chopped
1 fresh hot pepper, chopped (I use serrano pepper)
5 stalks of kale, torn into bite size pieces
2 cups brown rice
Directions:
I always first start with all of my prep work. By prep work I mean, get out all of your ingredients and chop all of your vegetables and set them aside. After you are organized and have everything chopped and ready to go, get out a large cast iron pot or your largest pot. Fill your pot with your vegetable broth, water and spices over medium to high heat.
Next, cook your brown rice to the instructions. I typically make about 2 cups of dry rice which typically equals about 6-8 servings. I like to make the rice ahead of time as well so everything is ready to go. If you own a convection steam oven, an electric or gas oven, or microwave… it does not matter for this, your rice will reheat really well because it will be with a beautiful, delicious broth we just set up! This will help to keep your moisture in the rice.
Add to your large pot, chickpeas, sweet potatoes, carrots, onion, tomato and hot pepper and allow to cook for about 15 minutes or until the chopped carrots and sweet potatoes can be pierced with a fork smoothly over low-medium heat covered with a lid. After cooking, turn your burner down to a simmer or low heat and add your kale. Mix in your torn pieces of kale add allow to simmer for a few more minutes.
From here, you are ready to enjoy! Serve over your brown rice with salt and freshly cracked black pepper. If you are freezing or going to enjoy this all week long. My tip would be to separate portions out in glass jars with rice and your lovely stew, again, this will help to maintain moisture in your rice.