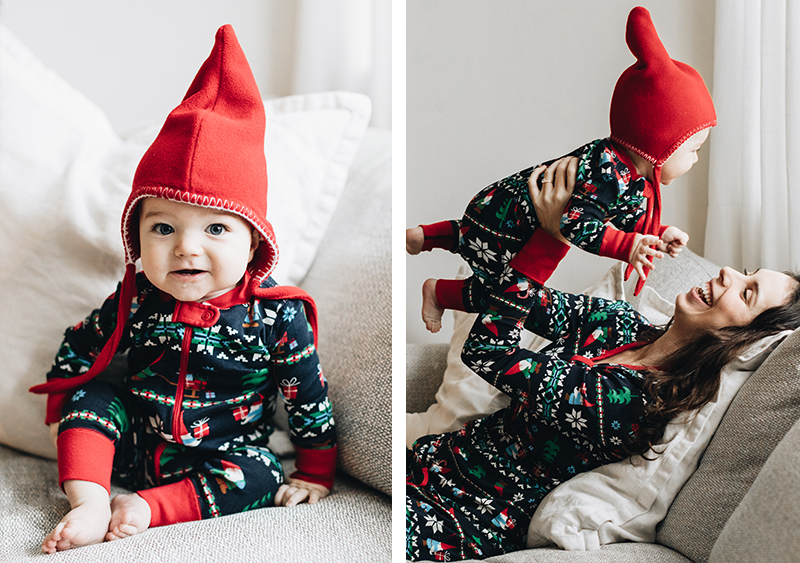 Yep. I had to. I bought matching Hanna Andersson pajamas for our Christmas Card. We made a pack as a family this year too; that we will stay in our pajamas and not leave the house at all on Christmas Day. Previous years, Graham and I would travel all over the city and make it to four Christmas parties like Reese Witherspoon and Vince Vaughn! We knew that would be impossible with a new baby so we decided to hunker down and make our own traditions this year.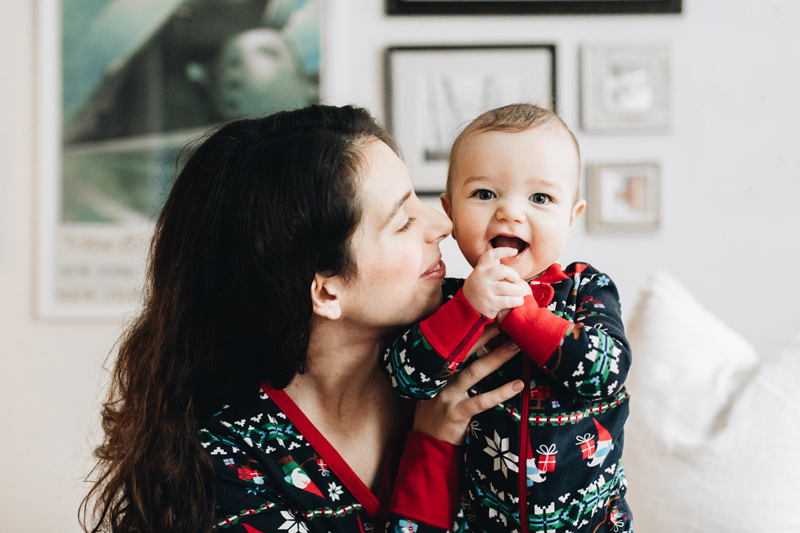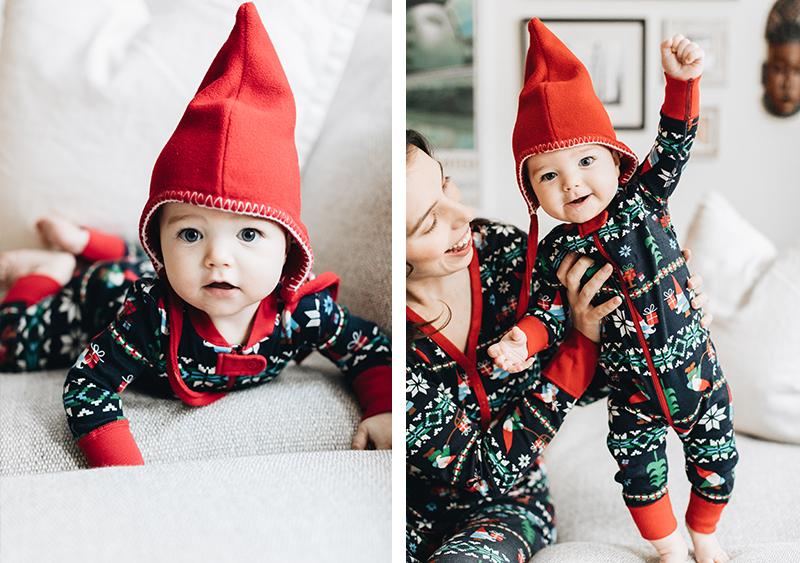 We stayed cozy all day on our new sofa and in our matching pajamas. I made the boys vegan biscuits and gravy and some warm coffee. We watched Noah open his presents and dig through his stocking. We watched some silly Christmas movies and listened to music. Of course Graham and I played a couple hands of Rummy 500 while Noah was napping!
In the evening, we made cashew alfredo and crab legs with lemon butter. We watched Noah play with his new toys and learn how to crawl! I cannot even make that up, Noah started to crawl on Christmas Day. It was the best day ever!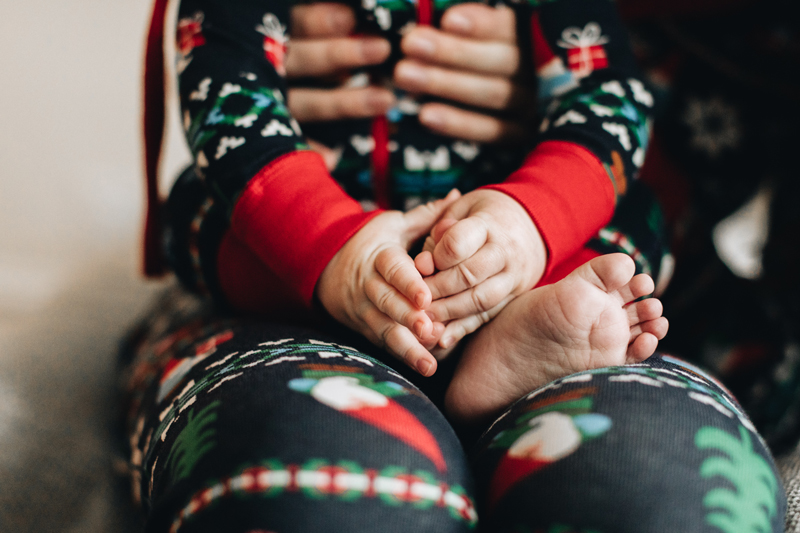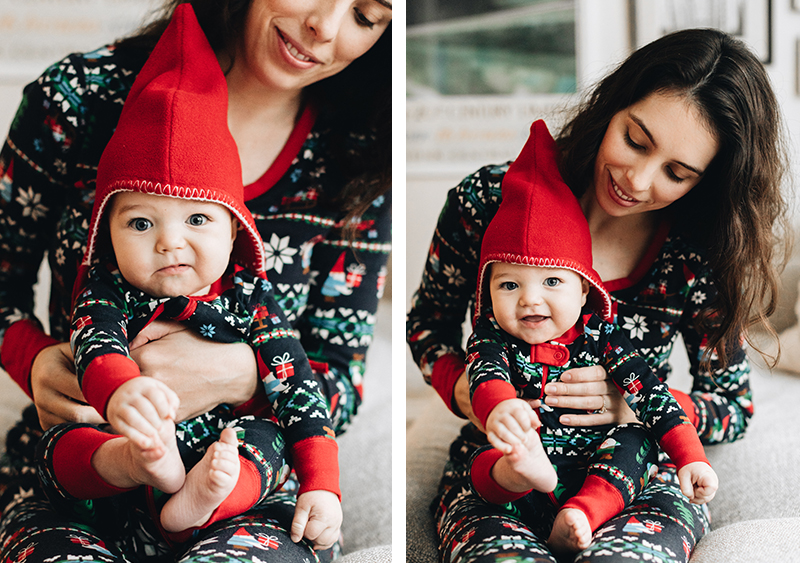 At night we made these Hot Oatmilk Cocoas, watched a movie and went to bed early. Since I started breastfeeding I have been obsessed with oatmilk! Oats are really great for lactation. Anyone can enjoy this hot cocoa though! Oats as milk are really creamy and are the perfect milk substitute. There is one brand of oatmilk I love called Oatly which you can buy on Amazon here. This recipe includes a homemade oatmilk and vegan marshmellows. Enjoy!