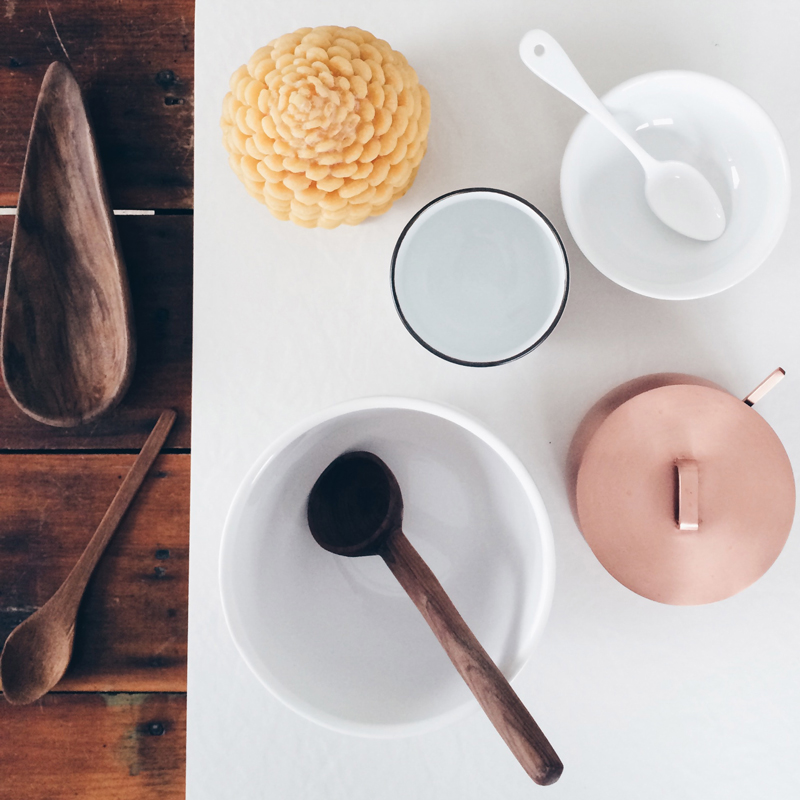 Known to be a procrastinator during the holidays, I made it a point to organize a homemade gift idea that I could share with all the ladies in my life. This recipe was inspired by the amazing, Frank Body Scrub made in Australia. I had been using this scrub and have seen significant changes in my skin and fell in love with the concept of a coffee scrub. Unfortunately, I have been recently diagnosed with the allergy to almonds, so I couldn't use Frank anymore! I set out to make my own to ease my addiction; subbing the sweet almond oil for avocado oil.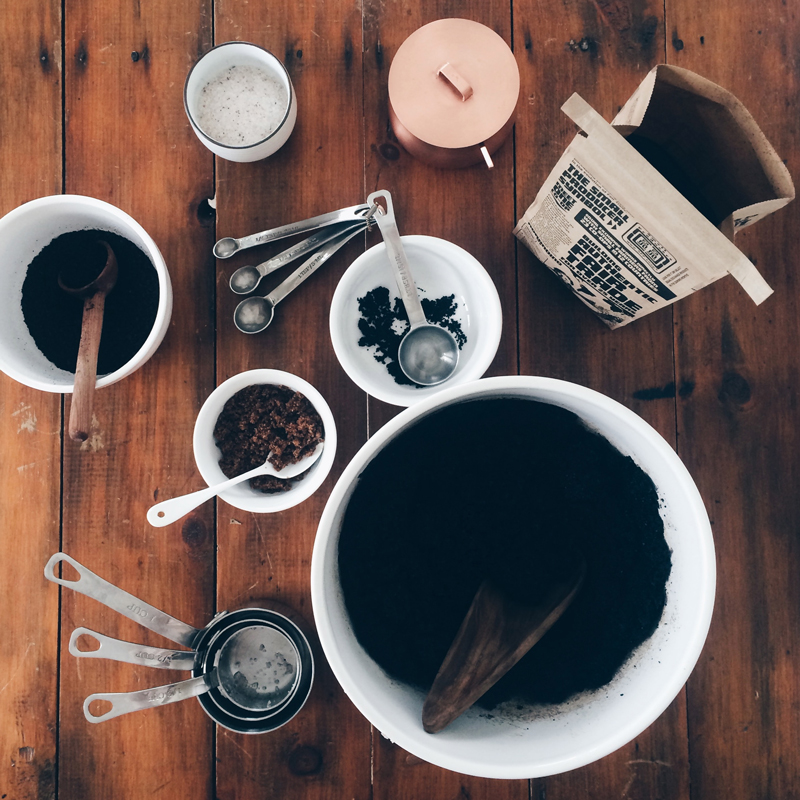 Seeing as your skin is your largest organ, coffee scrub has a chance to benefit your body and health in a big way. Cellulite, dimples, stretch marks, red bumps, irritation, dry skin happen to the best of us, well actually, all of us. The ingredients in this coffee scrub help to stimulate blood flow resulting in smoother and firmer skin.
If you are looking for a little extra on top of the already powerful scrub, invest in a dry brush. Dry brushing exfoliates and gets blood moving helping your skin repair.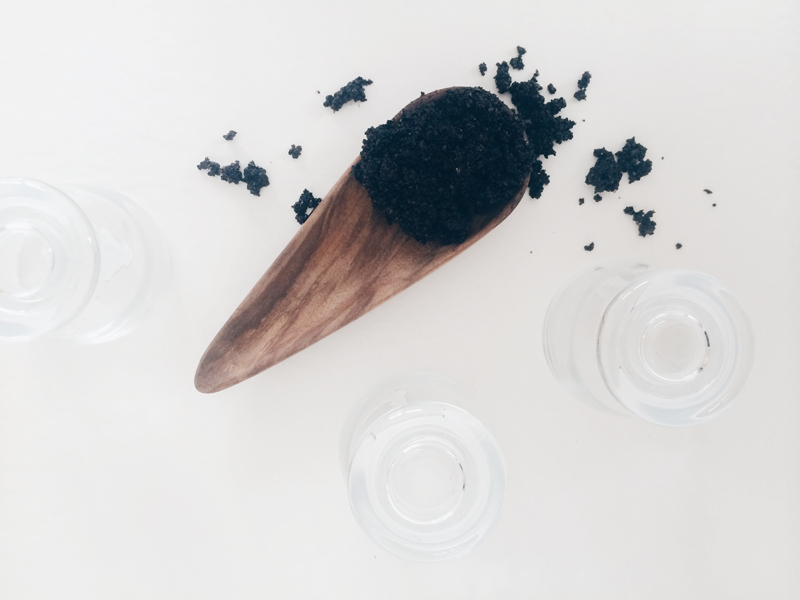 Gifting this like I did this holiday season? Buy 10 -12, 4-6 oz. containers and pack them full! Tie with ribbon and label. Jars you see here from this post are from Crate & Barrel. Print this recipe card and stick inside your gift bags!
Coffee Scrub
Ingredients:
5 cups coarse ground coffee (dark roast)
2 cups dark brown sugar
1/3 cup cold water
1/3 cup sweet almond oil or avocado oil
1/3 cup salt mixture of: sea salt, pink Himalayan salt and epsom salt
2 Tablespoons vitamin E
doTERRA Wild Orange Essential Oil
orange zest (optional)
Instructions:
1. Combine coffee, dark brown sugar, cold water, sweet almond oil or avocado oil, salt mixture, vitamin E, Wild Orange essential oil and orange zest in a large bowl and stir thoroughly.
2. Store in a cool place, in a sealed container. Optional to store your large batch in the freezer and take out portions at a time to keep mixture fresh.
3. If gifting: Scoop portions into containers, label and tie with ribbon.
4. Print the recipe cards and then add to the gift bags so they can make it at home too!