One of our favorite things to do together during the winter is go snowboarding. Our first christmas together, Graham gifted me all of my own new snowboard equipment and gear. I've never been snowboarding out in Colorado like Graham, so we have been 'training' here at the lovely little hills of Minnesota. My favorite part of snowboarding is prepping the food for while we are there. Usually I stick to homemade hearty soups which are easy to reheat at the bottom of the hill and leave you feeling full but not so full you are ready for a nap.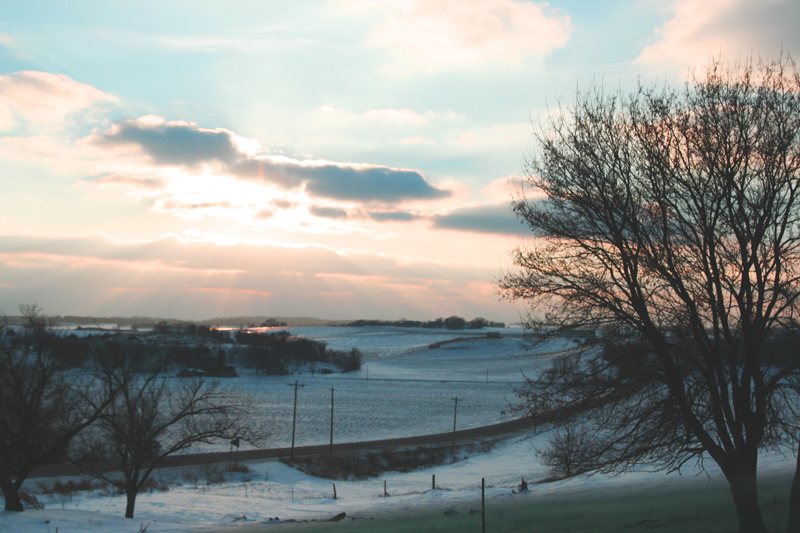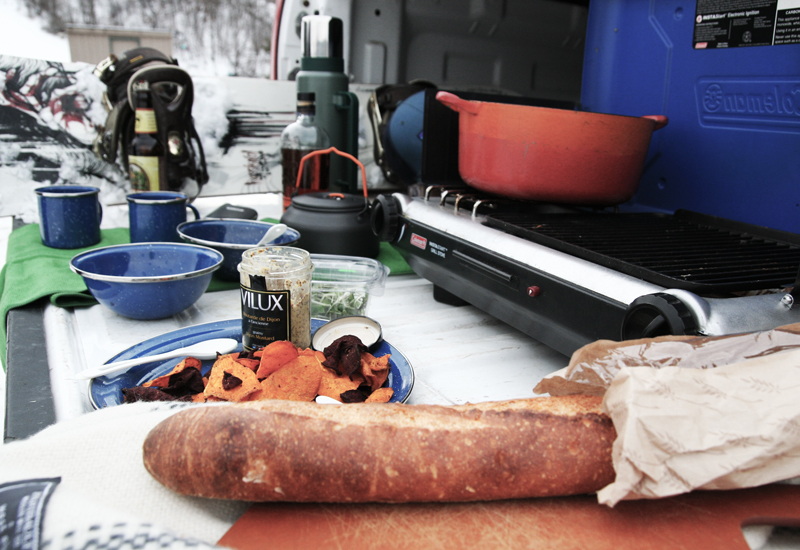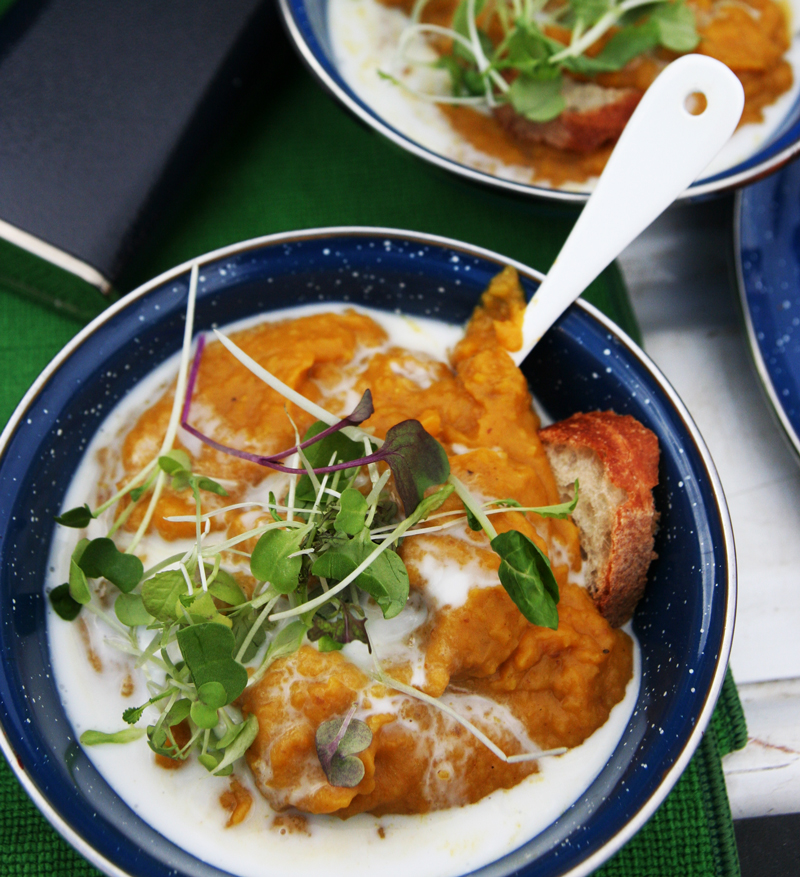 Curried Yellow Split Pea Soup
Serves 6-8
gluten-free, vegan and vegetarian
Ingredients:
2 tablespoons ghee, butter or olive oil
1 red onion, sliced
2-3 cloves garlic, chopped
1 teaspoon sea salt and pepper
4 tablespoons freshly grated ginger
2 tablespoons freshly grated turmeric (powder works if fresh is not in season)
2 tablespoons cumin seed
2 teaspoons curry powder
2 medium sized roasted sweet potato
12 ounces dry yellow split peas, rinsed and drained
6 – 10 cups vegetable stock (6 cups recommended for a thick soup)
1 cup full-fat coconut milk, remaining can for garnish
1/2 cup freshly squeezed orange juice
microgreens and remaining coconut milk for garnish
Instructions:
1. Preheat your oven to 375 degrees. Dice sweet potatoes and lay on a baking sheet with parchment paper and gently toss olive oil on diced sweet potatoes. Roast in the oven until tender for about 15-20 minutes.
2. In a large pot or dutch oven, warm ghee, butter or oil over medium heat. Add the onion, garlic, salt and pepper and stir for about 5 minutes. Add the ginger, turmeric, cumin, curry, roasted sweet potato, yellow split peas and 6 cups vegetable stock.
3. Stir and bring mixture to a boil and then turn down and let simmer. Cover and cook for 45 minutes until the dried peas become soft.
4. With an immersion, hand held blender or regular blender in batches, puree until almost smooth. I like mine a little on the thick and chunky side.
5. Gently stir in the coconut milk, freshly squeezed orange juice and more vegetable stock if you want a thinner soup. Great time to check seasoning, and potentially add more. If you like spice, add some sirracha if you have it on hand.
6. Serve with a spoonful of coconut milk on top with microgreens.