Our local fishmonger, Coastal Seafoods is a place we are grateful for here in Minneapolis. Being pescatarian, or people that on occasion indulge in seafood and fresh water fish like to know where it is coming from and have a very fresh and honest supplier. Not living in a place where crab specifically comes from, we like to know that it is as fresh as possible.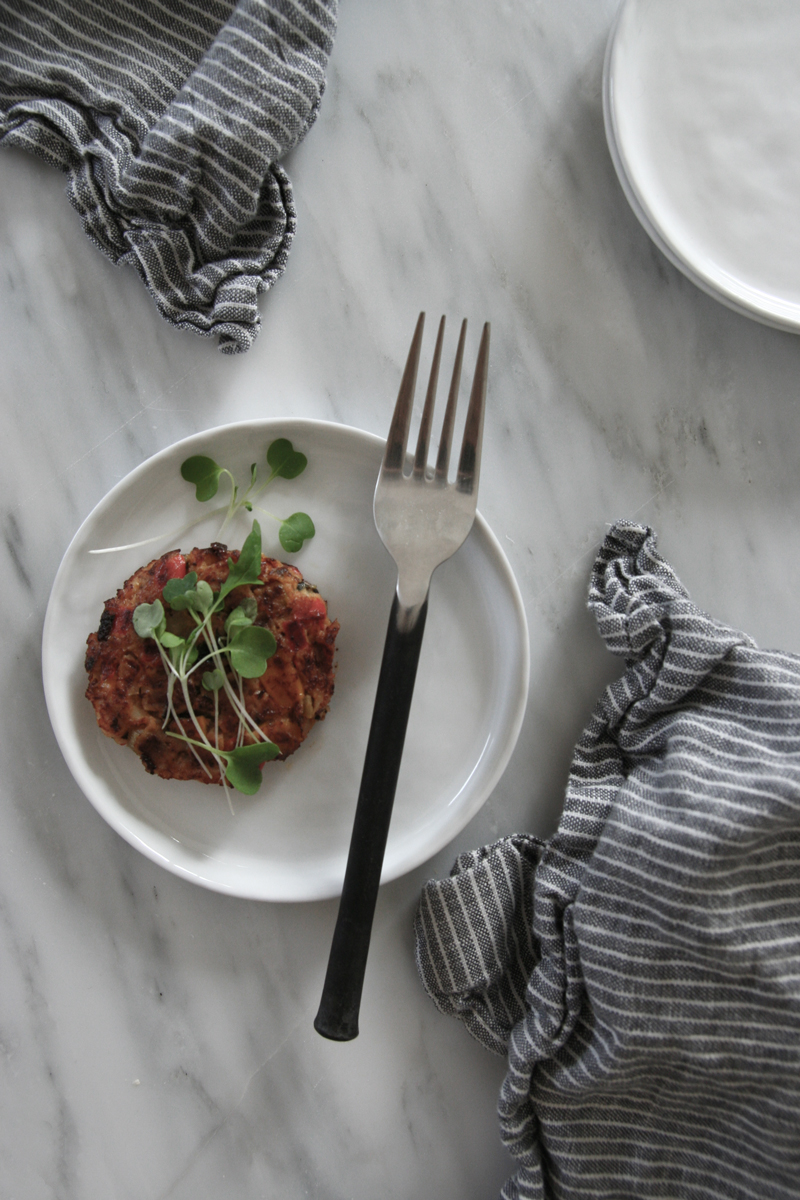 Special occasions or when we host dinner parties we always head to Coastal Seafoods to see what is fresh or inspiring! This recipe is great for a little get to together or dinner party appetizer. Easy to whip together before hand and have sit in your fridge and fry up before you serve. This recipe can also be made to be vegan or vegetarian quite easily.
The morning after our dinner party we had some of the mixture left in the fridge and we made an unbelievably delicious breakfast with the crab cakes… Just put an egg on it! It's heaven. Poached, fried, over-easy… whatever is your jam. Don't forget micro-greens!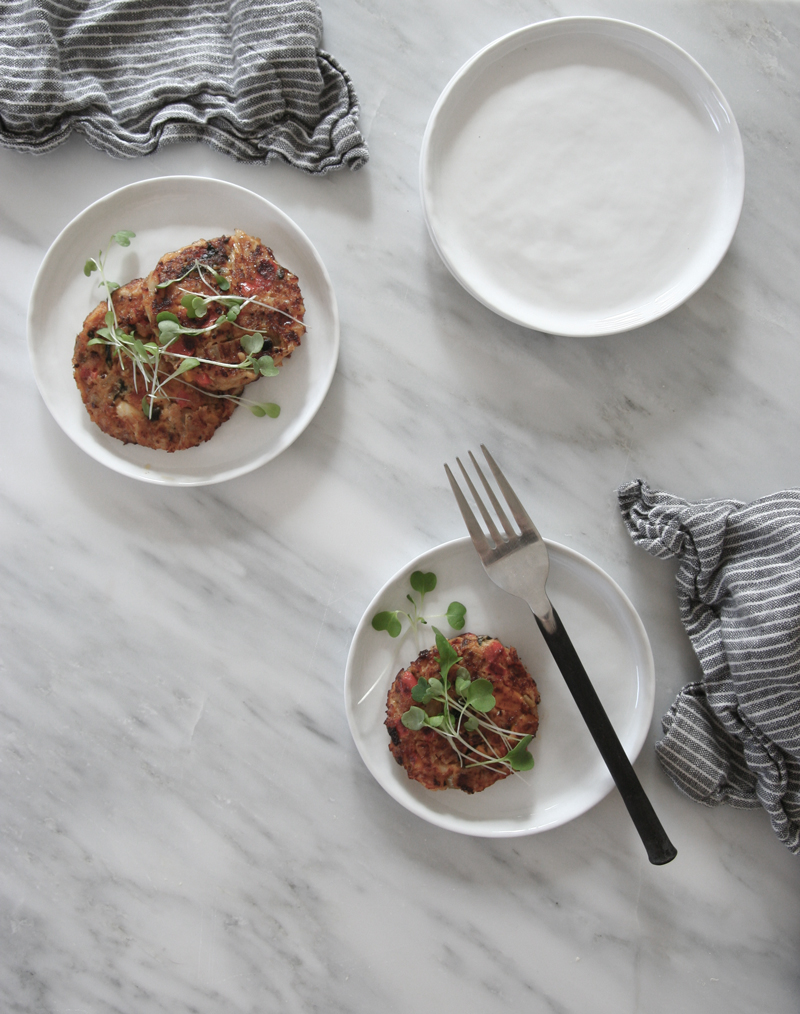 Fennel, Red Pepper & Dijon Crab Cakes
Serves: yields about 26 mini crab cakes; serves 6-8 people
Ingredients:
4 tablespoons olive or avocado oil
½ cup red onion, diced small (1 small red onion)
1 ½ cups fennel bulb, diced small (1 medium sized fennel bulb)
½ cup red bell pepper, diced small (1 small red bell pepper)
½ cup yellow bell pepper, diced small (1 small yellow bell pepper)
¼ cup fresh flat leaf parsley
1 tablespoon capers, drained
¼ teaspoon hot sauce (I used Cholula; Tabasco works.)
1 tablespoon Worcestershire sauce (I used vegan)
2 tablespoons Old Bay Seasoning (I used
½ teaspoon sea salt
½ teaspoon freshly ground black pepper
½ pound lump crabmeat, drained and picked to remove shells (buy the good stuff from your local fishmonger – From Minneapolis? Coastal Seafoods)
½ pound plain dry bread crumbs
½ good mayonnaise (I used vegan Simply Mayo)
2 teaspoons Dijon mustard
2 large eggs, lightly beaten
top with Micro-greens (optional)
(Can be made vegan or vegetarian, omit crabmeat and eggs – optional to add 1 cup diced oyster mushrooms)
Instructions:
1. Add 3 tablespoons oil, onion, fennel, red and yellow bell peppers, parsley, capers, hot sauce, Worcestershire sauce, old bay seasoning, salt and pepper in a large sauté pan over medium-low heat and cook until the vegetables are soft, about 15-20 minutes. Stir occasionally. After cooking, cool until room temperature. (Vegan: Add 1 cup diced oyster mushrooms)
2. In a large bowl, break the lump crabmeat into small pieces and toss with the bread crumbs, mayonnaise, mustard and eggs. Add the cooled down cooked mixture and mix well. (Vegan: Leave out crabmeat and egg.)
3. Cover and chill for 30 minutes.
4. Shape into bite sized or mini crab cakes. Heat 1 tablespoon of oil for frying over medium-low heat in a large sauté pan. Add the crab cakes and fry for 4-5 minutes on each side, until browned.
5. Drain on paper towels and keep them warm in a 250-degree oven.
6. Serve hot with micro-greens on top.