It has been a cold dark winter here in Minnesota. Surprisingly we have been frequently going out to eat, which I love, but has made me miss working with my hands in the kitchen. Being lactose intolerant it has been extremely hard to find wholesome healthy comfort food while dining out. Occasionally, I regret to try a few bites of gnocchi off of Graham's plate and melt into an fluffy creamy heaven. Feeling inspired, I set out to create a vegan gnocchi, that everyone can enjoy.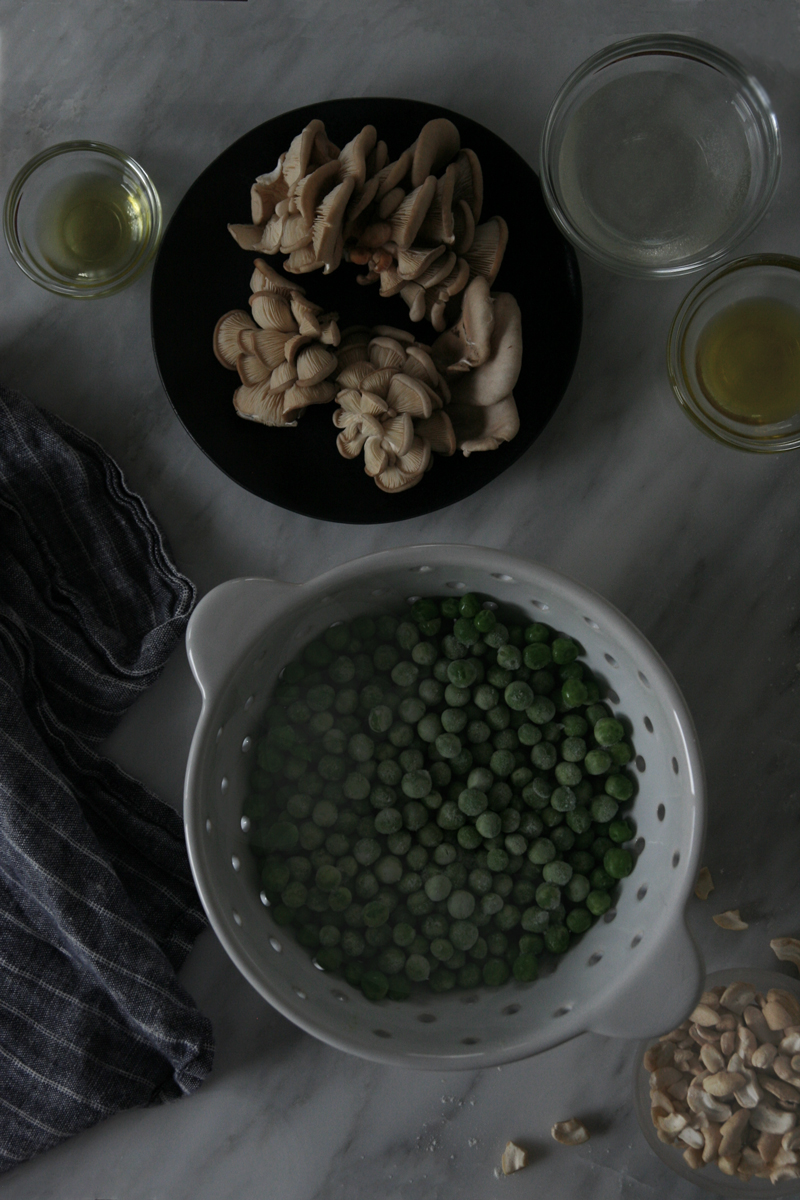 Growing up my mom would spend her afternoons preparing dinner and we would all sit down and eat dinner together every night. A ritual, I hold very dearly to me, even now. The simple joys of being in the kitchen and working with your hands with this labor of love makes a huge difference to me in my day. The food I create, not only nourishes me but it also revives me, allowing me to feel awake, alive and grateful.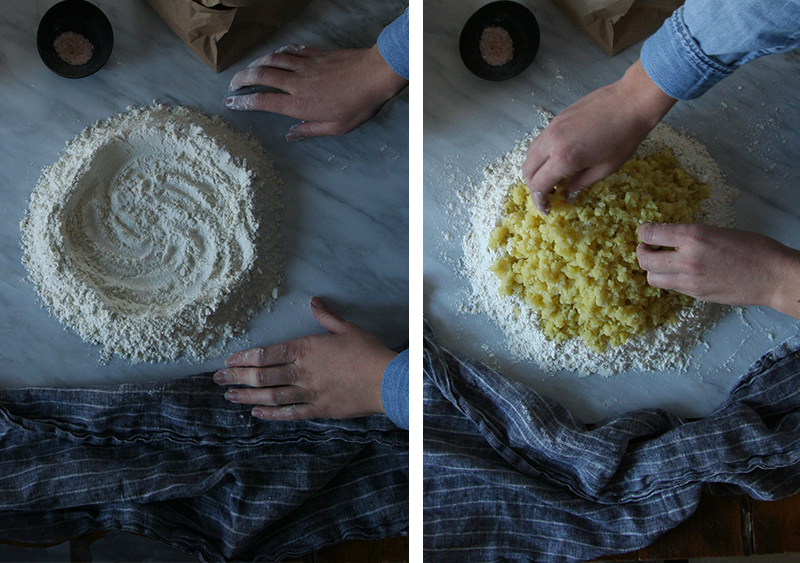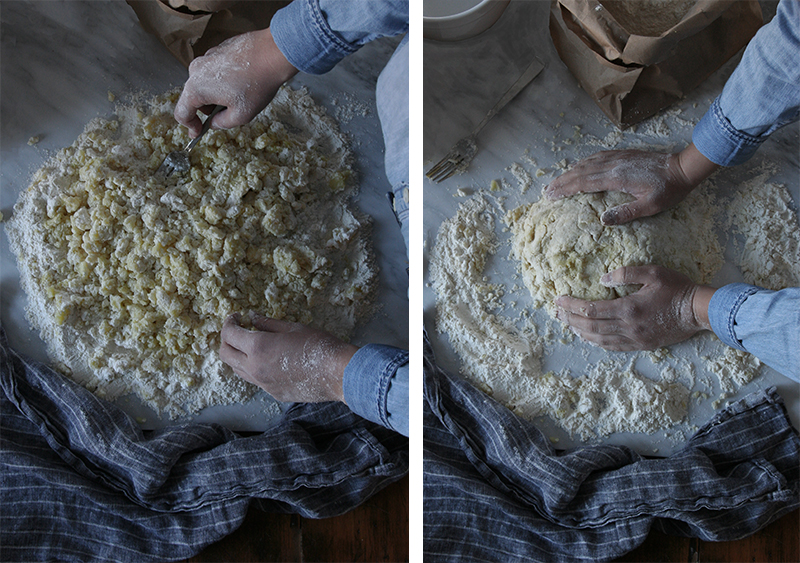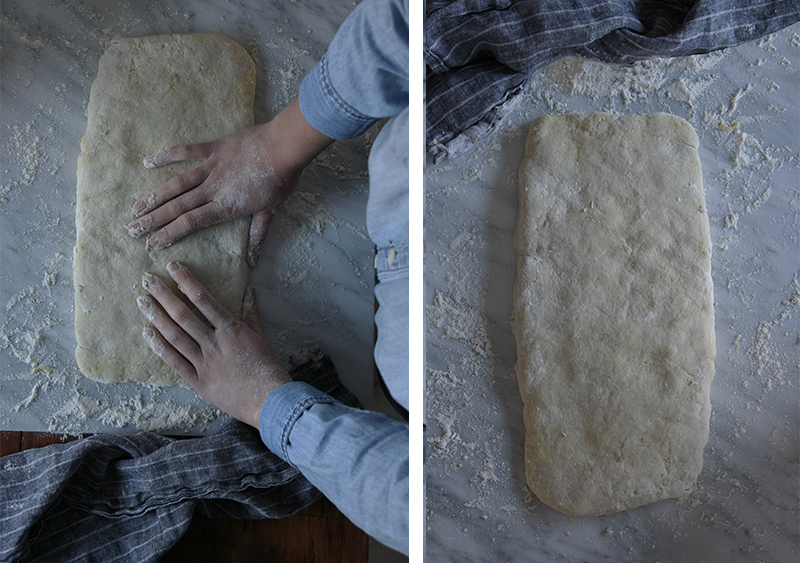 To my excitement, it was very simple and easy to make homemade gnocchi from scratch. I even used a cheese grater instead of a ricer. It takes time, so start early and you can always make your gnocchi ahead of time and freeze them. I ended up freezing about half of what the recipe yields and did about half of the last eight ingredients for this recipe for two large meals. Freeze your gnocchi in a container on parchment paper in tight little rows. I do recommend making it the same day you enjoy it because they are better the day you make them. If you are making them for a party or company, I recommend not to wait over an hour before cooking your fresh gnocchi.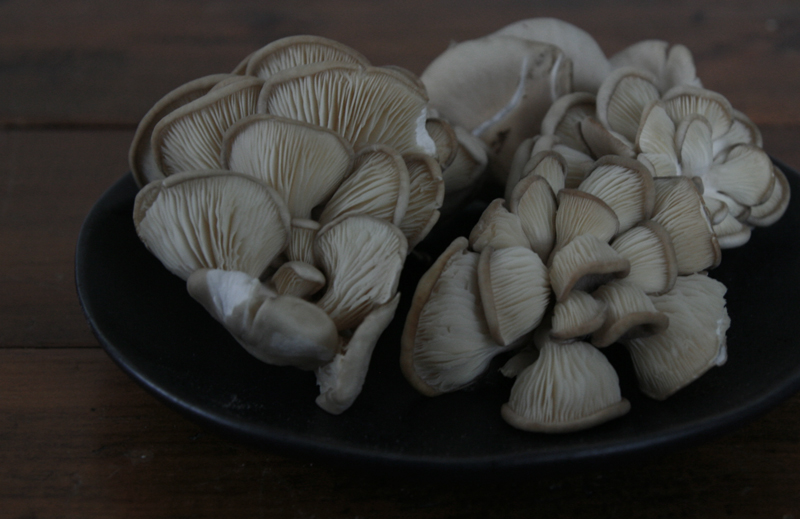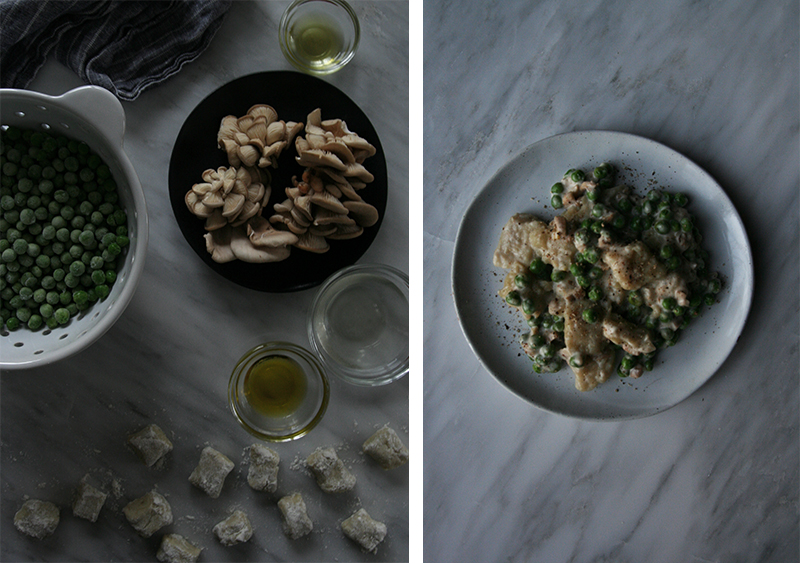 Vegan Gnocchi with Oyster Mushrooms & Sweet Peas
Serves: 7-8 servings
Ingredients:
2 ½ lbs of potato or 4 large potatoes, russet or yellow
2 ½ cups all-purpose flour, ½ cup or more for working dough
1 tablespoon Himalayan pink salt
white truffle oil
olive oil
2 shallots, diced
2 bags of frozen sweet peas
6 medium chucks of oyster mushrooms, diced
1 cup white wine,
¾ cup cashews
¼ cup cold water
Instructions:
Homemade Gnocchi
1. Peel 4 large potatoes, yellow potatoes or russet
2. Slice potatoes into quarters. Boil potatoes in a pot of hot water for 20 minutes or until a fork pierces through easily. Allow potatoes to cool completely.
3. Use a ricer or grater and grade the potatoes into a large bowl.
4. Mound 2 ½ cups of flour on the middle of a wooden or marble pastry board or a clean, dry countertop.
5. Using your fingers, make a well in the center of the flour.
6. Add the riced/grated potatoes to the center. Make sure they have been given enough time to cool and drain. Sprinkle your salt on top.
7. Using a dork, begin to incorporate ingredients on your surface by pulling flour into the center.
8. Slowly mix in only as much flour as the potato can absorb. You may not need all of the flour. After the dough begins to come together, start kneading. At this time, you can add more flour as necessary to kind the dough together, be careful not to add too much flour or your gnocchi will be thick and heavy.
9. Knead until your ingredients are thoroughly combined and then form into a wide rectangle.
10. Cut your rectangle into pieces. Lightly flour working area and take each piece and lengthening piece and cut into your preferred size gnocchi. Flour finished gnocchi.
Gnocchi with Oyster Mushroom & Sweet peas
1. Start a pot of vigorously salted boiling water.
2. In a large sauté pan add olive oil and white truffle oil (be careful not too add too much, white truffle oil can be very over powering) and diced shallots and heat for a few minutes.
3. Add diced oyster mushrooms and cook for 5 minutes, then add white wine and let simmer.
4. Begin cooking your gnocchi. Turn your temperature down to medium, and cook gnocchi for about 3-4 minutes or until they float to the top.
5. In a blender, blend cashews and cold water to create your cashew cream sauce.
6. In your sauté pan add white wine and deglaze your pan.
7. After deglazing, add your rinsed frozen peas and cashew cream sauce. Stir generously so that they cream sauce gets to every piece.
8. Drain gnocchi and add the sauté pan and toss to coat gnocchi. Taste and add salt and pepper.