Something I find myself itching for more as our days get warmer is salad. Raw cut veggies in a bowl with oil, vinegar, mustard, lemon… tahini! Tahini is this amazing ingredient that I quite frequent in my cooking. Tahini is a paste made from ground, hulled sesame seeds. Originally used in North African, Greek, Iranian, Turkish and Middle Eastern cuisine and known for being the major ingredients in hummus. It has an amazingly smooth savory taste without it being too "sesame-y". Tahini is also one of the best sources of calcium and it has 20% complete protein, making it a higher protein source than most nuts.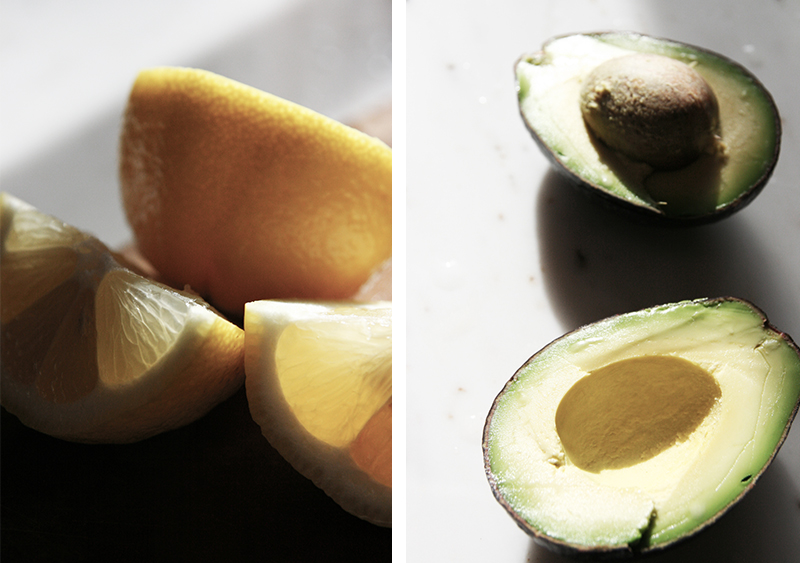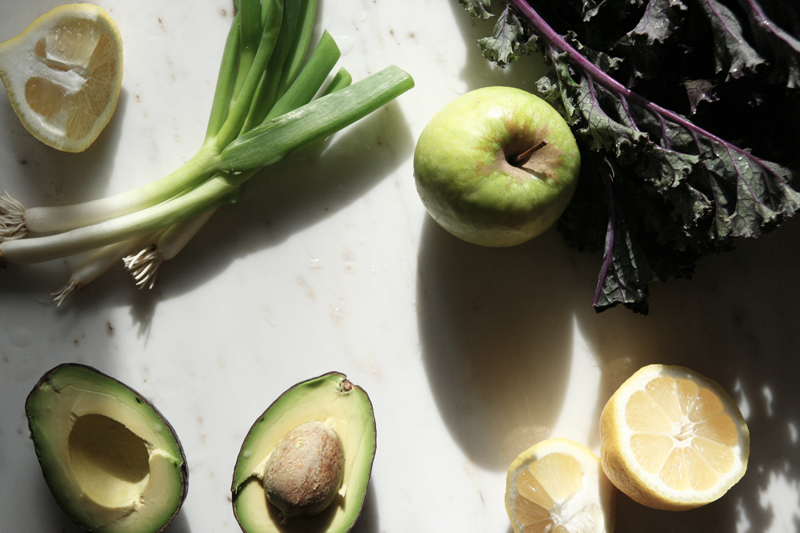 Raw kale? Yeah, I know, raw kale does not really sound that appetizing, unless it is in a smoothie or juice… masked by lemon and other yummy fruits, right? Well, I beg to differ! This kale, is my favorite go to lunch and quite possibly salad. We make it all the time at our house, and quite often for when we host dinner parties. The kale is massaged with tahini, flaxseed oil and lemon juice to help the kale wilt and soften a little bit, but still maintaining it's beautiful crunch. It kind of reminds of a caesar salad but with a different savory flavor.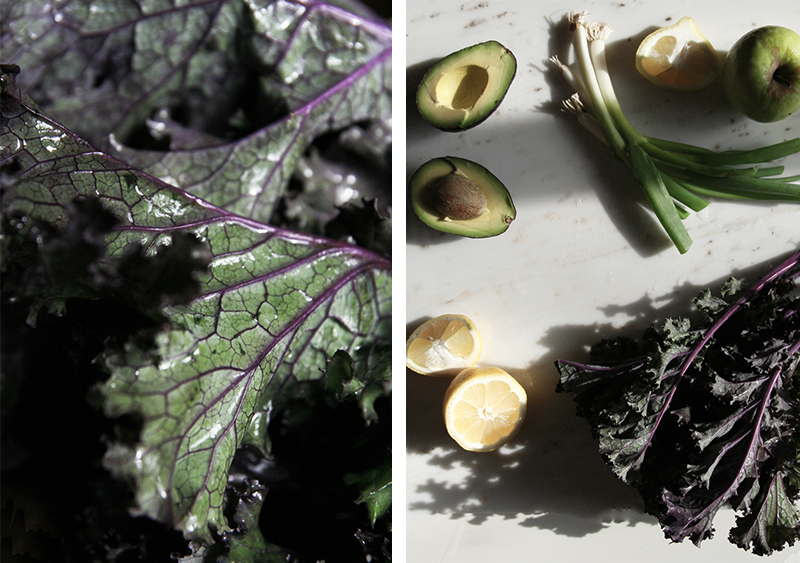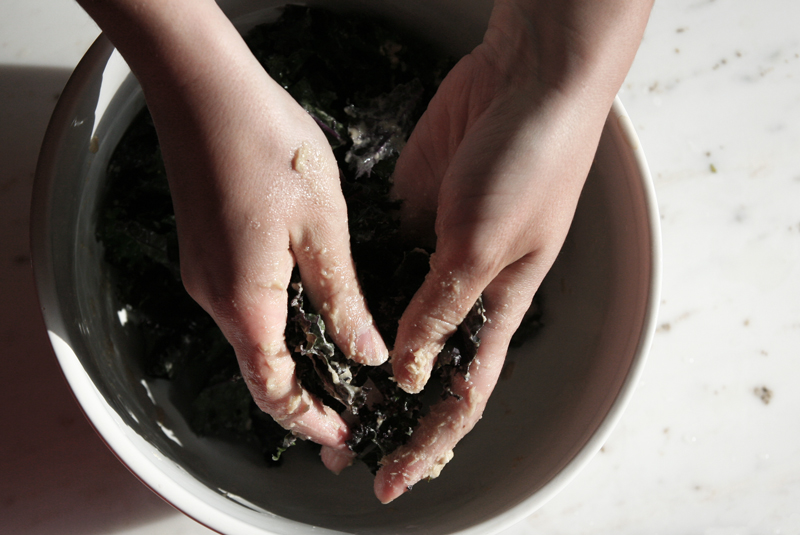 It sounds funny, but typically most salads in America are not vegan, gluten-free and nut-free. When cooking for company I always struggled with the salad… almonds and cheese on the side, sorry no prosciutto… Well, with this salad all of my guests never tell the difference, you do not feel like you are missing something or feeling deprived. It stands amazingly delicious on it's own.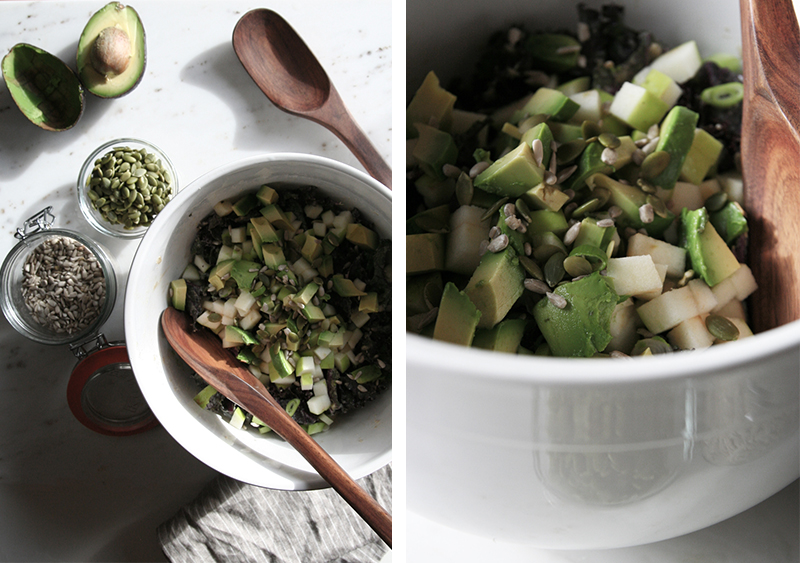 Green Apple + Avocado Kale Salad // Serves 2-4
(Vegan + Gluten-free + Nut-free)
Ingredients:
1 green apple, cubed
1 avocado, cubed
2 green onions, sliced and chopped
8 stalks kale, chopped (I use Red Russian Kale)
1/2 lemon, fresh juice
4 tablespoons tahini
1 tablespoon flaxseed oil or olive oil
1 tablespoon sunflower seeds
1 tablespoon pumpkin seeds
salt & pepper to taste
Directions:
1. Wash your kale and tear or chop into small pieces, optional to keep your stems on or tear away from your stem and compost your stems. Place your kale in a bowl.
2. Pour your lemon juice, tahini, and oil onto your kale. Now use your hands to massage your dressing into your kale, don't be shy, you are going to get dirty. Massage firmly to help the kale wilt and soften. Make sure your dressing covers all of your bits of kale.
3. Add your cubed green apple, avocado, chopped green onion, sunflower seeds, pumpkin seeds, salt and pepper to taste on top and give it a light toss.