One of my favorite places that we visited in Denver Colorado was, Root Down. Root Down is this incredible restaurant in the Highland/ LoHi neighborhood. (Locals, bear with me) I will talk more about our experience there in a future post recapping our entire trip! But for now, these drinks! We had these drinks at Root Down and well, we just about fell off our chairs. I enjoy that they are speciality drinks, but to me, very different.
Graham ordered the "Coconut Ginger Fizz" and I ordered the "Beet Down". I loved them so much, I had to try to recreate them at home. I feel as though I did a fairly good job, but they do taste different. Delicious and different!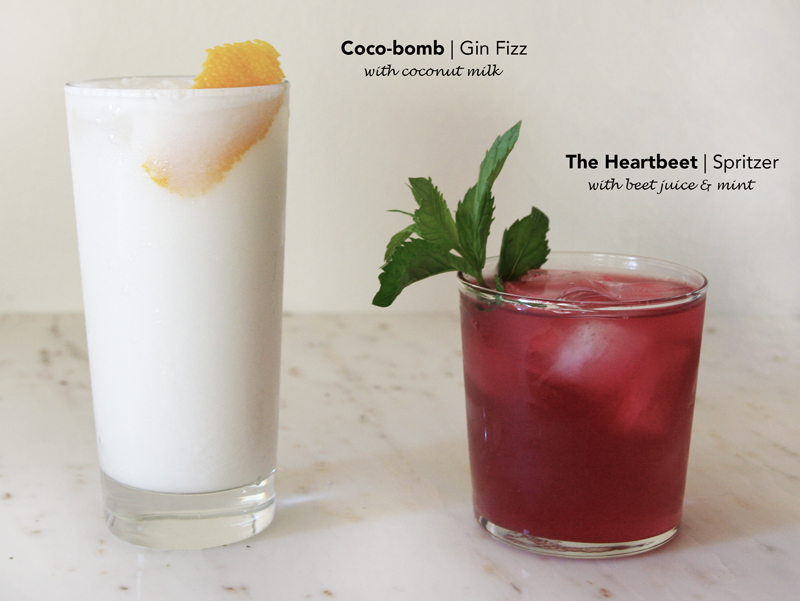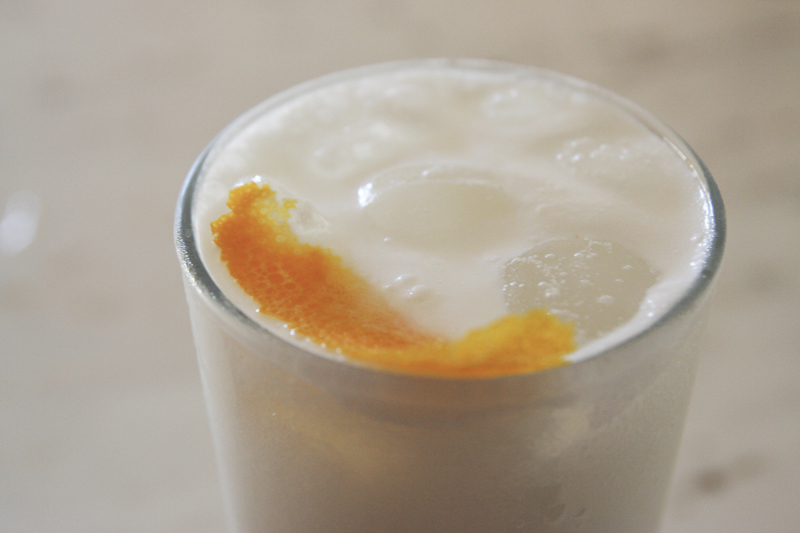 These drinks are great for after dinner or a special summer treat on the weekend on a deck or patio. If you own a juicer, I recommend freshly juicing your ginger and beets. If you do not own a juicer, there are plenty of great options at local health foods stores. Yes, even the ginger juice – game changer!
Coco-bomb Gin Fizz // Serves 1
Ingredients:
2 oz. organic gin
1 oz. coconut milk, full fat
1 oz. freshly squeezed organic orange juice
1/2 oz. ginger juice
top with sparkling water (about 4-6 oz.)
garnish with organic orange peel
Directions:
In a shaker, mix organic gin, coconut milk, orange juice, ginger juice and ice. Serve over ice and top with sparkling water. Garnish with orange peel.
The Heartbeet Spritzer // Serves 1
Ingredients:
2 oz. organic gin
1 oz. Domaine De Canton
1 oz. Aperol
1 oz. organic beet juice
1/2 oz. freshly squeezed lemon juice
2-3 springs of fresh mint leaves
Directions:
In a shaker, combine mint leaves, lemon juice and organic beet juice. Muddle ingredients in shaker slightly. Add organic gin, Domaine De Canton, Aperol and ice and shake. Strain and serve over ice with a spring of mint leaves for garnish.