A few years ago, I took a trip to New York City with my university to tour museums, boutique hotels and design schools. I had read about this new restaurant that had just opened up in the Lower East Side, and to my delight it was a menu of entirely balls! Yes, I said it, balls. At the time, I was not a vegetarian, or quite possibly was and had a hard time giving up meatballs.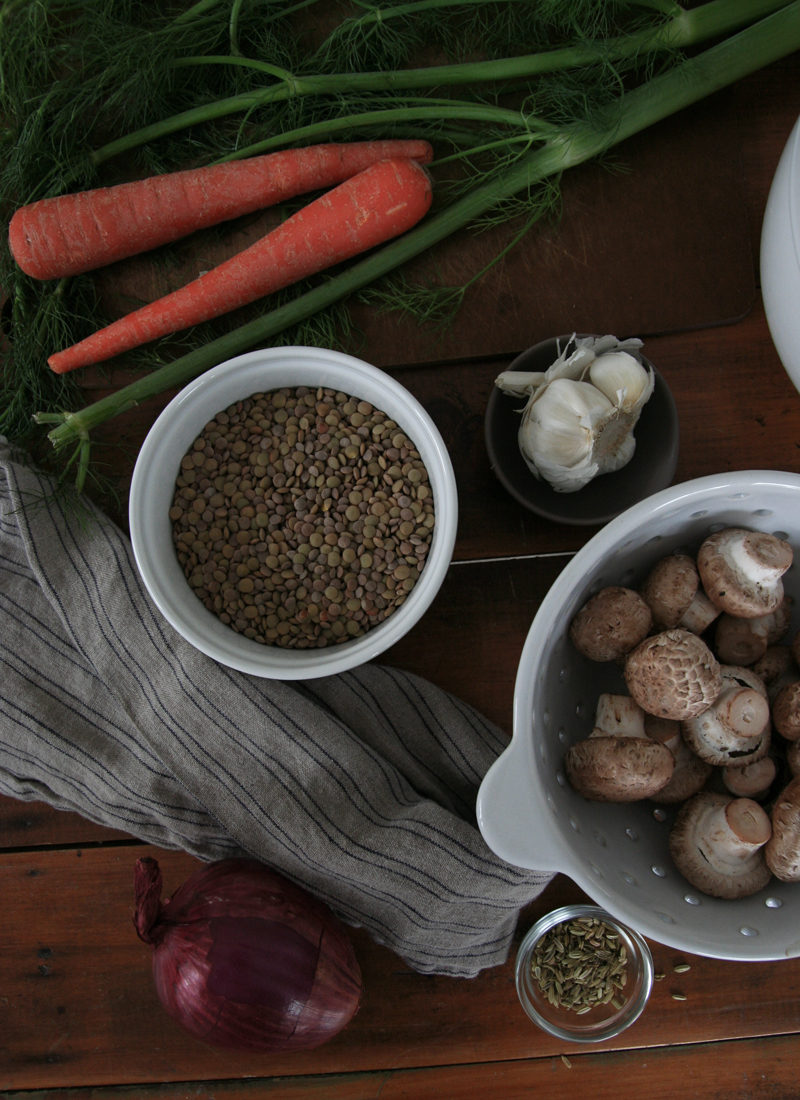 The restaurant was incredibly memorable and amazingly delicious. I bought their signed cookbook and ever since it has been sitting on my shelf for about four years and I haven't even opened it… afraid I will cave in and make a huge batch of meatballs and their chubby ice cream sandwiches from their delicious menu in NYC. Until today, I remembered that they had a veggie meatball recipe, page 16 to be exact it was meant to be. The recipe here has been modified and from their original recipe from their book. These balls are great topped with toasted pinenut and basil pesto, sautéed spinach and with poached eggs in the morning.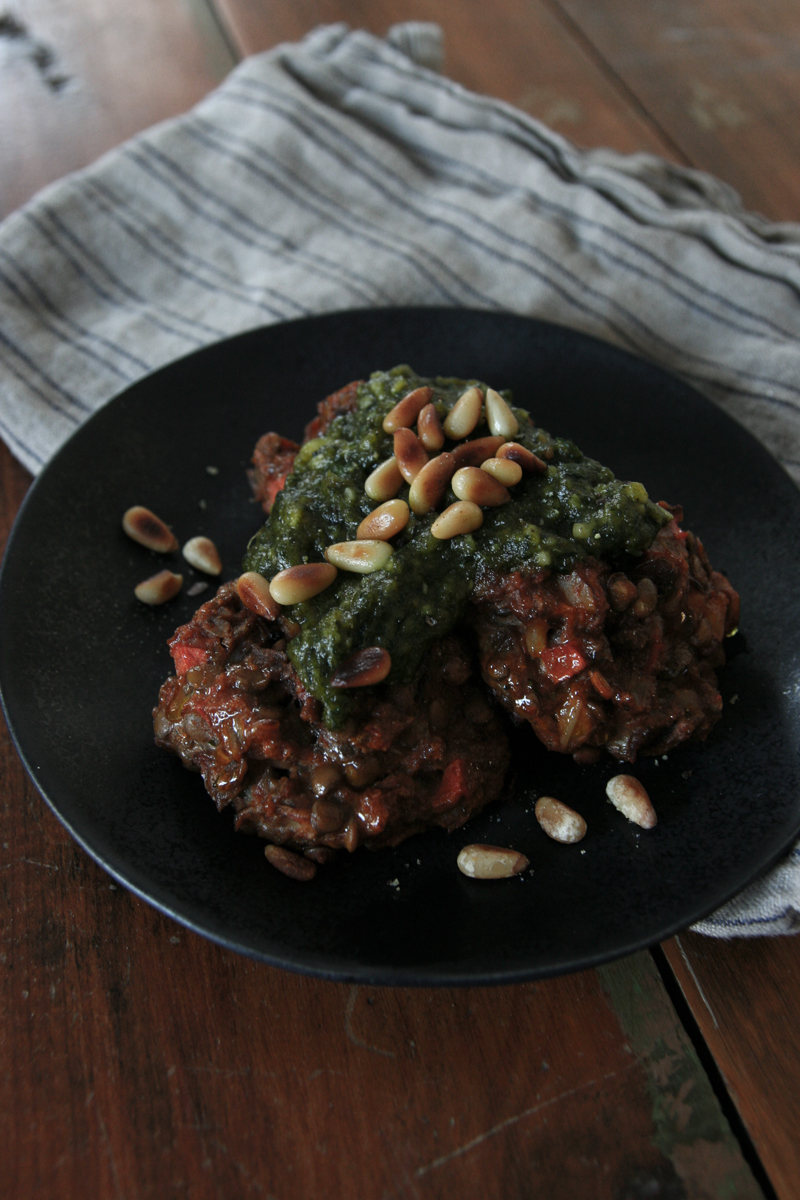 Buy their cookbook here. Balls. Okay sorry, I'm done.. enjoy loves!
Lentil & Fennel Veggie Meatballs // Serves 5-6 servings
(vegetarian)
Ingredients:
2 cups lentils
¼ cup plus 2 tablespoons olive oil
1 large onion, chopped
2 carrots, chopped
½ fennel bulb, cored and chopped
1 garlic clove, minced
1 tablespoon chopped fresh thyme
1 tablespoon fennel seed
2 teaspoons salt
3 tablespoons tomato paste
2 cups button mushrooms, chopped
3 large eggs
½ cup grated Parmesan cheese
½ cup bread crumbs
½ cup chopped fresh parsley
¼ cup finely chopped walnuts
Toasted Pinenut & Basil Pesto:
2 cups basil, packed
1/3 cup toasted pinenuts
½ cup olive oil
½ cup freshly grated Parmesan cheese
3 garlic cloves
salt and freshly ground black pepper to taste
½ teaspoon red pepper flakes (optional)
Instructions:
Lentil & Fennel Veggie Meatballs
1. Combine lentils and 2 quarts water in a medium stockpot and bring to a boil over high heat. Reduce the heat to low and simmer until the lentils are soft (but not falling apart), about 25 minutes. Drain the lentils and allow to cool.
2. Add ¼ cup of olive oil to a large frying pan and sauté the onions, carrots, fennel, garlic, thyme, fennel seed and salt over medium-high heat, stirring frequently, for about 10 minutes, until the vegetables are tender and just beginning to brown. Add the tomato paste and continue to cook, stirring constantly, for 3 minutes.
3. Add the mushrooms and cook, stirring frequently, for 15 more minutes, or until all the liquid is absorbed. Transfer the mixture to a large bowl and allow to cool to room temperature. When cool, add the lentils to the vegetable mixture.
4. Add the eggs, Parmesan, breadcrumbs, parsley and walnuts to the cooled vegetable mixture and mix by hand until thoroughly incorporated. Place in the refrigerator for 25 minutes.
5. Preheat the oven to 400 degrees F
6. Drizzle the remaining 2 tablespoons olive oil into a 9 x 13-inch baking dish and use your hand to evenly coat the entire surface. Set aside.
7. Roll the mixture into round, golf ball-sized meatballs (about 1 ½ inches), making sure to pack the vegetable mixture firmly. Place the balls in the prepared baking dish, allowing ¼ inch of space between the balls and place them in even rows vertically and horizontally to form a grid.
8. Roast for 30 minutes, or until the meatballs are firm and cooked through.
9. Allow the meatballs to cool for 5 minutes in the baking dish before serving.
Toasted pinenut & basil pesto
1. In a small sauté pan, toast pinenuts until lightly browned on both sides. Watch closely, stirring constantly. Set aside and allow to cool.
2. Set aside a small handful of pinenuts to add to top.
3. In a food processor or dry blender combine basil, cooled pinenuts, olive oil, parmesan, garlic and salt and pepper and blend until the texture consistency that you prefer.
4. Serve on top of cooked balls with your toasted nuts.