We get asked a lot why we chose an elopement in Costa Rica, and if we would do it all over again. Our day was about only us. I wouldn't change it for the world. We got to spend every second of the day together rather than entertaining guests or pleasing others. We wrote our own vows to one another and were able to be intimately vulnerable knowing it was safe with our partner's ears only. Our wedding ceremony was magical and a special moment that only we share together. Even though we celebrated with our friends and family after back home, those vows and that day were all I wished for.
Our wedding day began on a bright, warm and sunny day in Nosara Costa Rica. We woke up relaxed and calm, ready to celebrate our relationship and future marriage with one another. Graham went to the hotel restaurant and picked up some fresh fruit and coffee and brought it back to the room. We stayed at a beautiful hotel called, The Harmony Hotel in Nosara. We took our time and got ready for a morning yoga class. Every step of the day felt relaxed and was about us.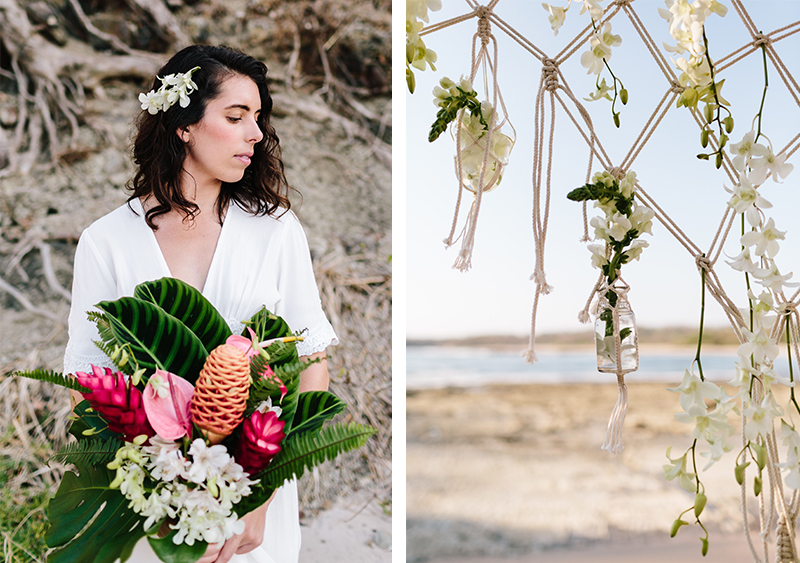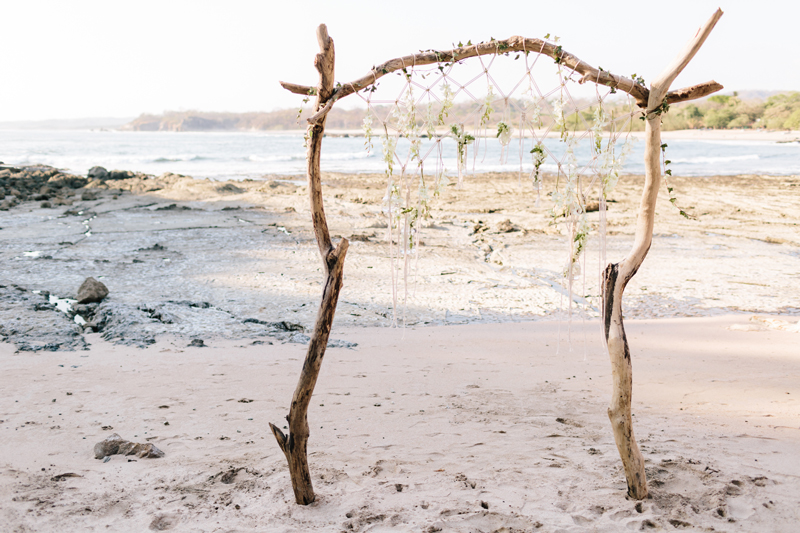 I am all about weddings matching the couple. We are pretty easygoing, spontaneous and intimate people. Eloping matched our relationship and as my mother would say, "Is way more your speed" than a big ceremony. I struggle with perfectionism, indecisiveness and anxiety – which are a combination nobody wants when designing a big wedding. I did not want our marriage to be more about the flowers, place settings and seating arrangements then the actual lifelong devotion and commitment to my partner. So, instead I opted to write my own vows, hire a local to put together a bouquet and just do the damn thang!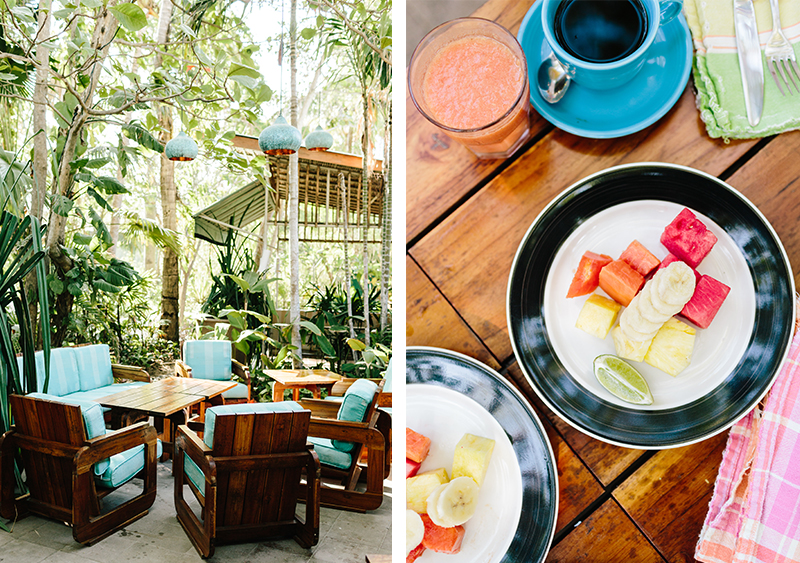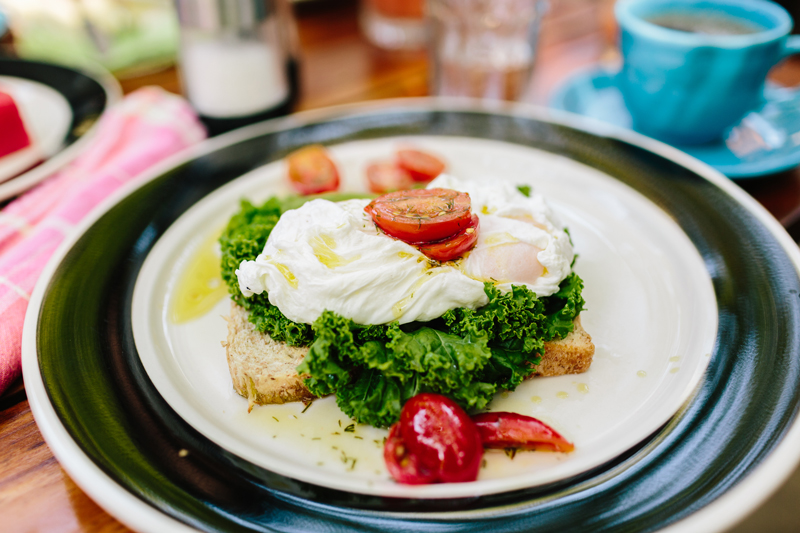 After our yoga class we enjoyed a delicious breakfast at our hotel's restaurant. My favorite part was the fresh fruit and tropical smoothie they served with your meal. We sat in a shaded patio in the jungle and listened to the monkeys howel in the trees. We shared memories and talked about our future goals, family and marriage. We held hands and collectively thought about how grateful we were to be together. After breakfast we slowly made our way to the spa to relax and get a couples massage. It was heaven.
Growing up, I never really dreamed of what my wedding would be like. You know how most girls cut out magazines and create little vision boards of their weddings? That was never me. The idea of a wedding always made me feel a little uneasy. Being on display for everyone to celebrate, support and sometimes, judge. Eh, not for me. Just imagine, all of the people in your life and in your partner's life in one room looking at you both… Well, for me I knew I wouldn't be myself and comfortable in that situation. I had read enough blog posts from others about how your Wedding Day will not be the best day of your life… and well, I wanted to write my own story. I wanted to feel like I could pour my soul and heart out into the sand for Graham. Yes, we will need the support of our friends and family when times get tough and challenging. But on our wedding day, we wanted it to be about us.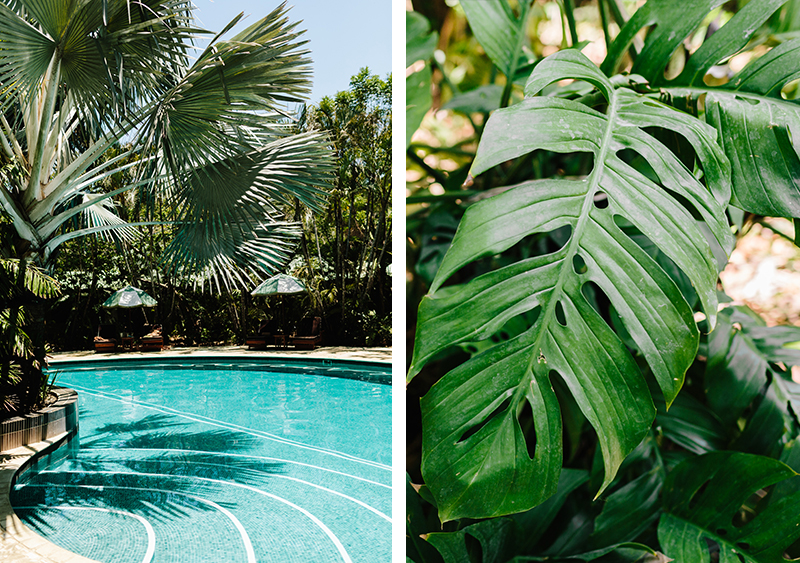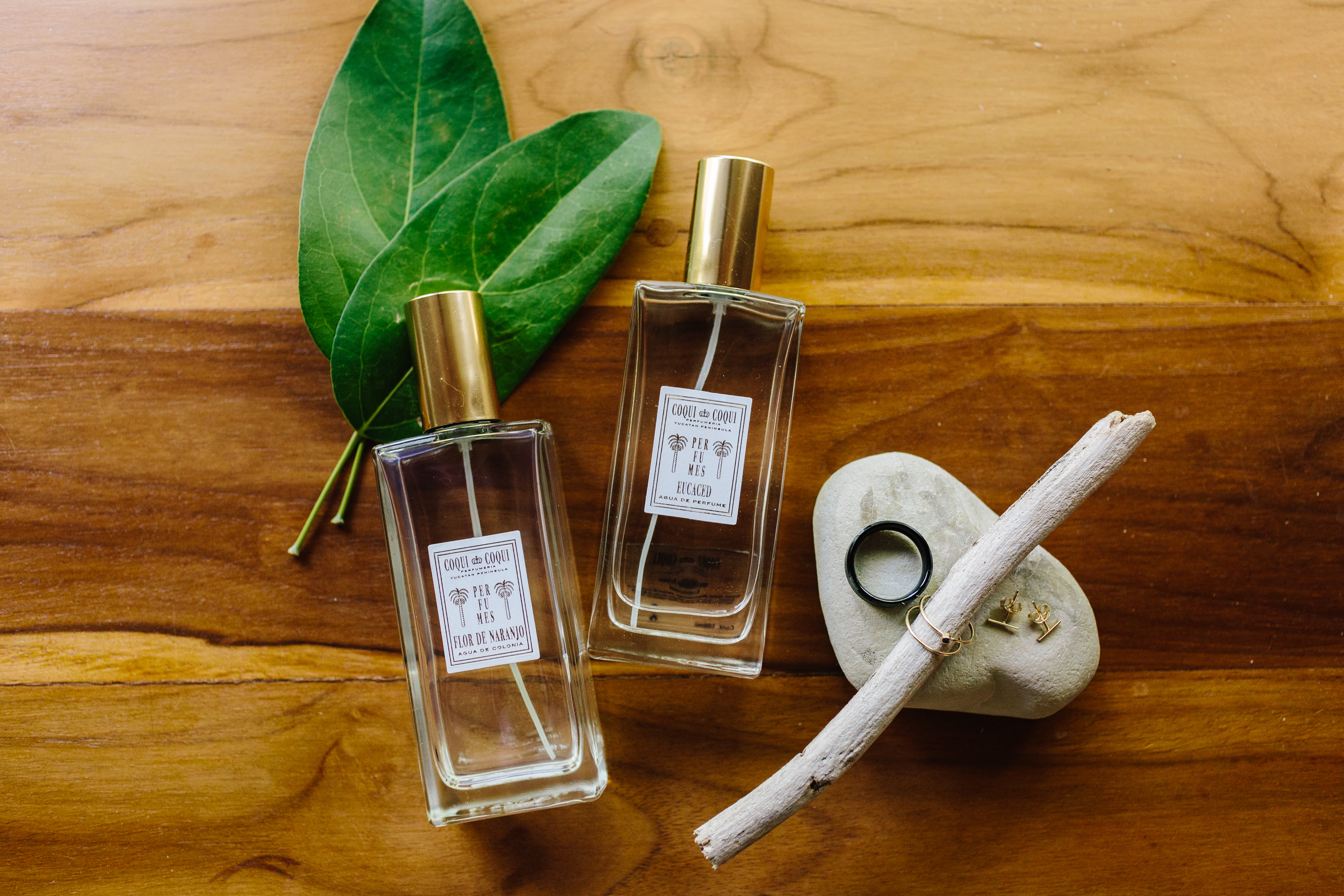 After our massage, we enjoyed some more food by the pool. Graham quickly got ready prior to me and then I had the room to myself to get ready for our intimate Elopement ceremony. It was nice that we did that because one of my favorite moments of the day was our "First Look". Colleen, our photographer encouraged us to do it and I am so glad that she did. It was a really beautiful moment.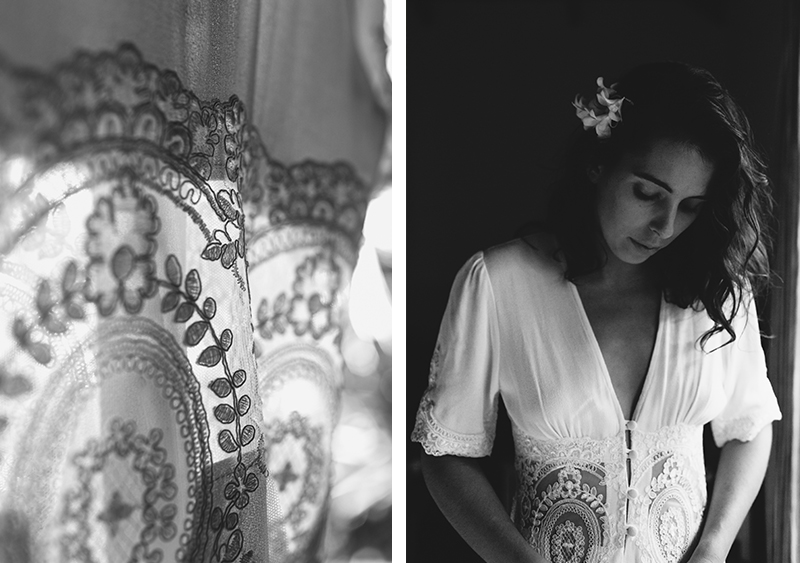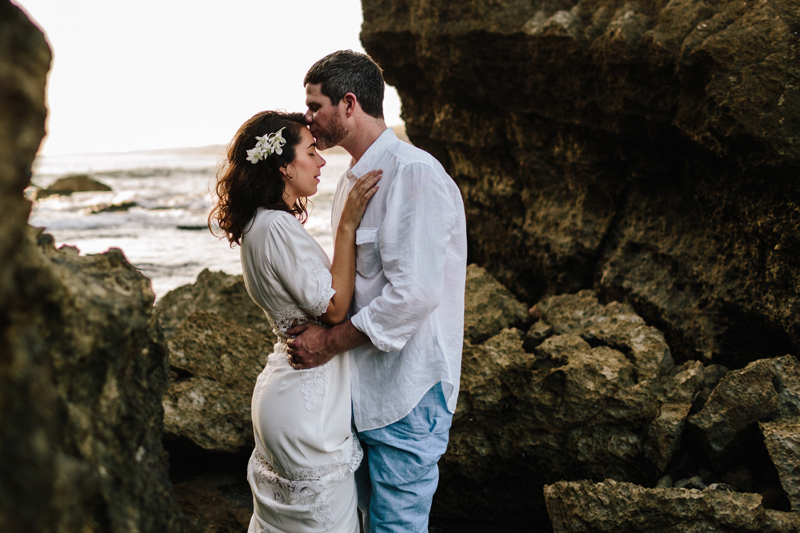 Our day was perfect, but not because everything went as planned. It was perfect because I let go of any expectations that I had for the day. It was easier to do this because the only people there were our photographers. I empowered my photographer and florist to have creative freedom and they were able to make decisions without my approval. I trusted the people around me, and enjoyed the day for what it was and the details fell into place on their own.
We planned out timing with the sun to capture pictures while the sun was setting and picked a spot on the beach the day prior. I remember walking out onto the beach to the spot we had picked out the day prior and our florist and her husband were out there and had just finished putting together the driftwood arch, macramé and orchids. I started to tear up. It was more beautiful than I had envisioned. My wedding dress and Graham's outfit we purchased prior in the States. The dress is by California Designer, Stone Cold Fox. There were details and moments that did not go as planned sure, but I do not remember them, nor do I care, my memory of the day was that it was perfect.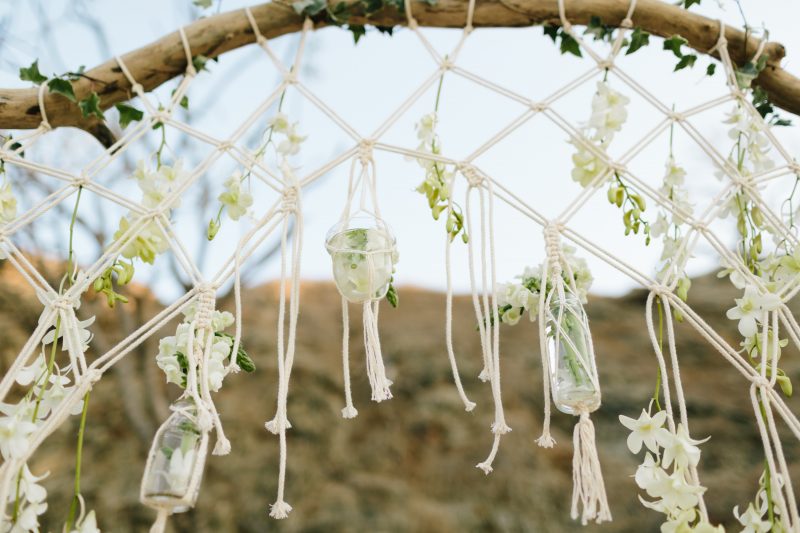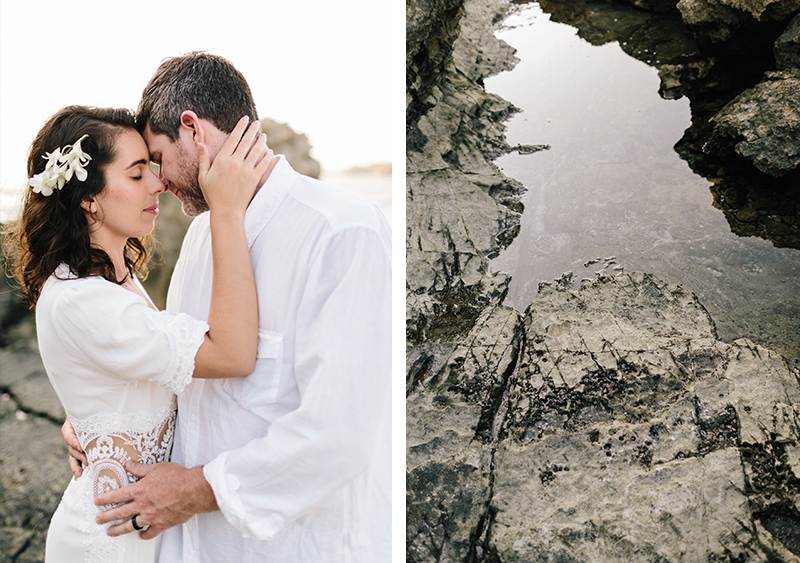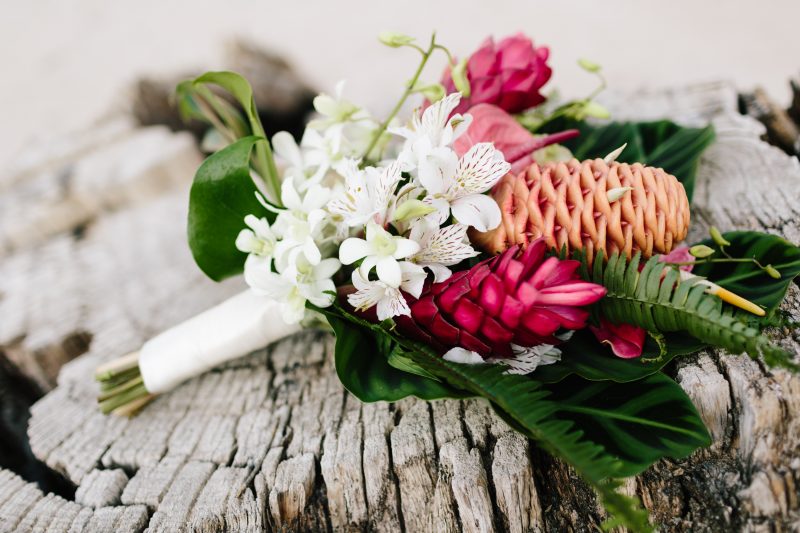 Following our intimate ceremony, we watched the sunset and took pictures with our photographer Colleen. We danced in the sand and ocean shore. Climbed on the rocks, kissed and walked along the beach. At the end of our walk we had our reception at a beachside cafe called La Luna. We made toasts, enjoyed food and laughed with the locals. Every part of our day was relaxed, never rushed and mindful.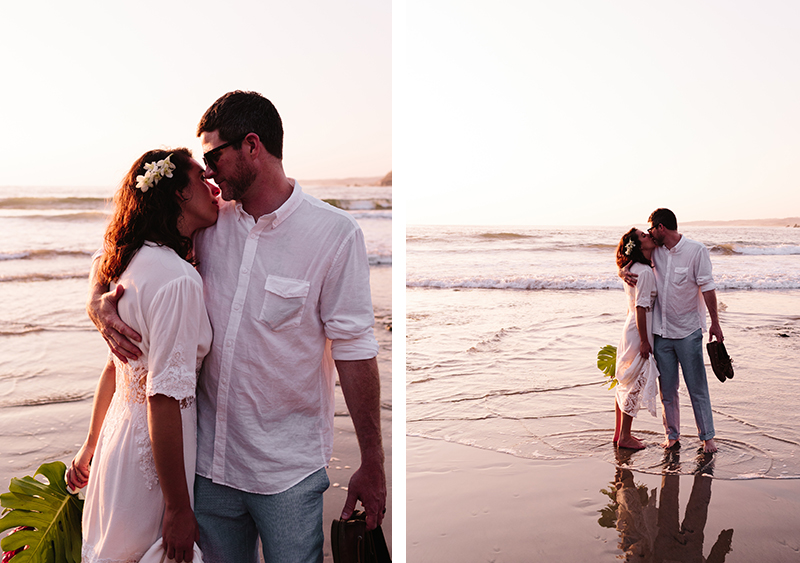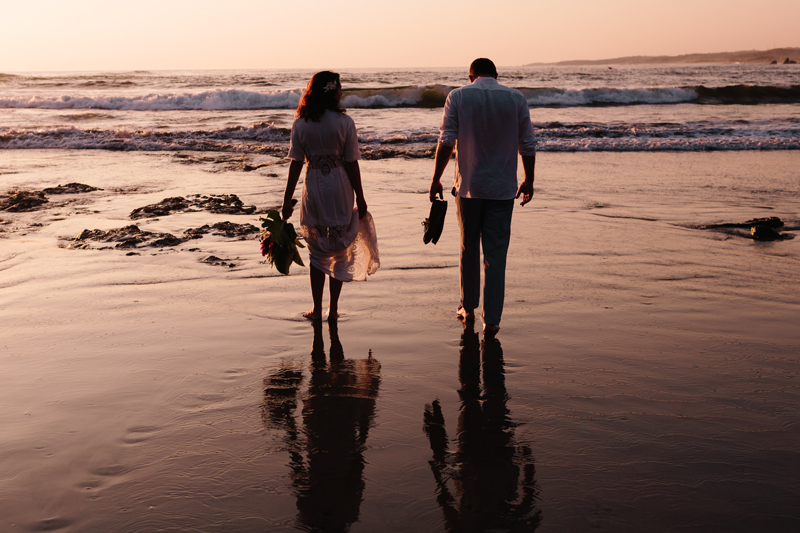 Would I recommend it? Yes. It is not for everyone but if you are considering it or have thought about it I hope this blog post helped you envision elopement. Our parents knew our plans and supported our union and marriage so that helped us in our decision making process. I would relive this day over and over again if I could.