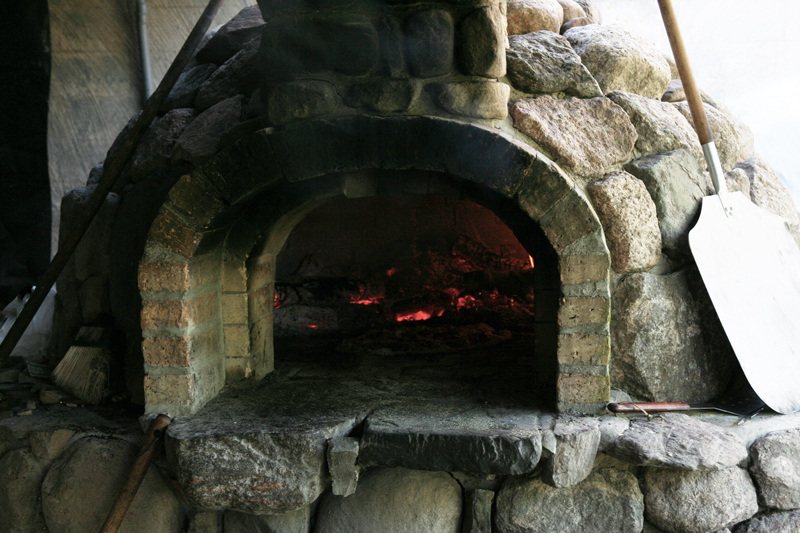 On our way home from up north we stopped by LoveTree Farmstead for one of their 'Pizza by the Pond' events. LoveTree is a local organic producer of fine, unique sheep and goat's milk cheese, fermented sourdough and dry aged European style grass fed organic lamb. The farmstead is organically farmed with 100 acres devoted to grazing and promoting a holistic wildlife habitat. They utilize guard dogs to help protect their sheep and other animals. The dogs are adorable and friendly.
By the pizza oven and pond, nestled and built into the hill is their fresh air aging cave where they develop their cheeses. "Every morning the heavy 'toolie fog' gently seeps into our 'cave' bringing with it all the wet and spicy, sweet flavors of the north woods… wild lilacs, evergreens, mustard grass, violets, the clovers, sweet milkweed, and many others." Their cheeses are aged any where from 4-6 weeks or up to 3 months in the caves. These flavors that our developed are unlike anything else.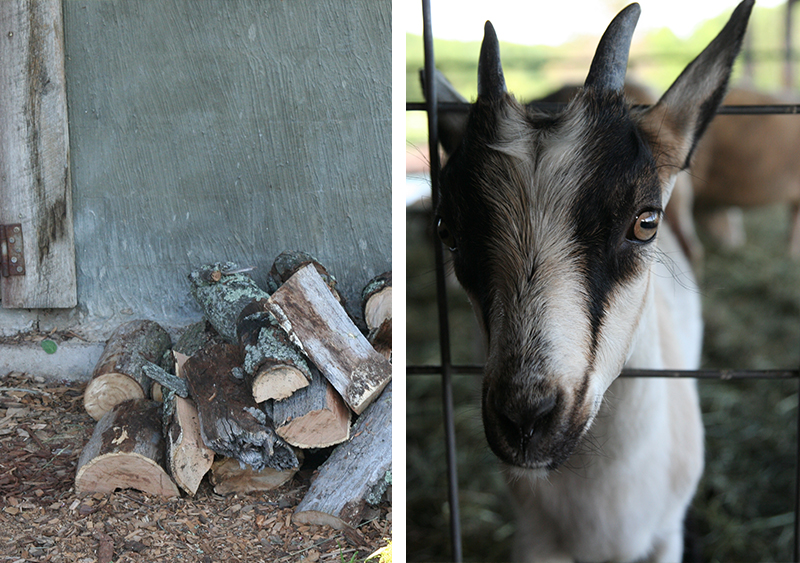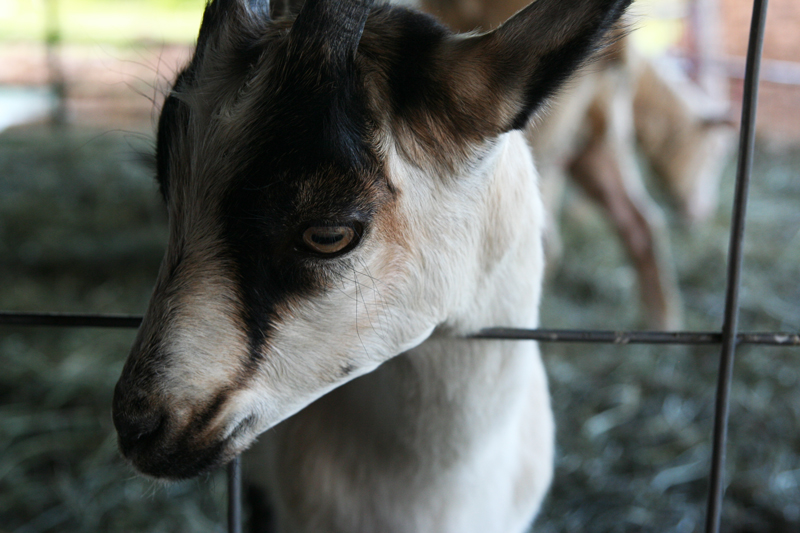 I was so excited, I lead Graham off the interstate into the country, out of the state and into Wisconsin. We took back roads all the way to the farmstead and pulled up into their driveway to find a pack of dogs and a large group of sheep. We were guided to go park in the back and walk around to their 'aging caves' where the pizza oven is. We walked down to where we could see the adorable little building or 'agining cave' nestled into the hill. Groups of people were relaxing with their picnic blankets and chairs, conversing and laughing by the pond. It is beautiful, restful and oh, man did it smell amazing by the pizza oven! We ordered our pizza and shortly after out came the pizza from their 'cave' on a pizza peel. It was gorgeous, topped with fresh arugula, nettles and their cheese. Graham said, "It feels like I am at "the Hill" from 'The Lord Of The Rings' movies."
Now, I am mostly vegan and my body is lactose intolerant so you may be thinking… goat cheese? Well the thing is, fermented foods are really good for you and cheese like this can be enjoyed by people that are lactose intolerant. I still view cheese and any other animal product as a treat and do not frequent them. For one, if you are human you loose the ability to produce the enzyme, lactase that helps your body digest lactose that is found in some cheese. Lactose intolerance should be no surprise to any of us, because mammals did not evolve to digest dairy products after weaning. Humans are the only mammals that continue to digest dairy after weaning, not even to mention milk that comes from another mammal. We have been eating cheese although for centuries, and letting it properly age and ferment to remove any lactose allowing us to enjoy without any pain or discomfort. There is of course, a lot to read on this subject and I by no means "know it all".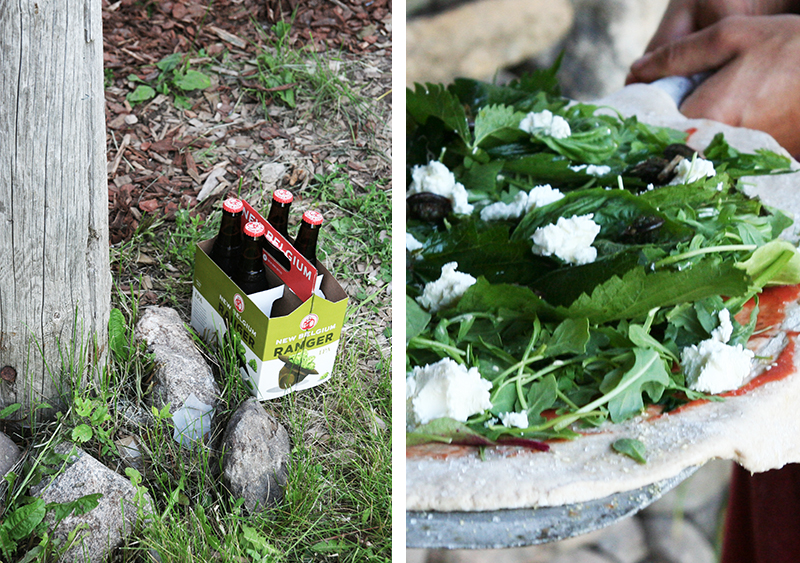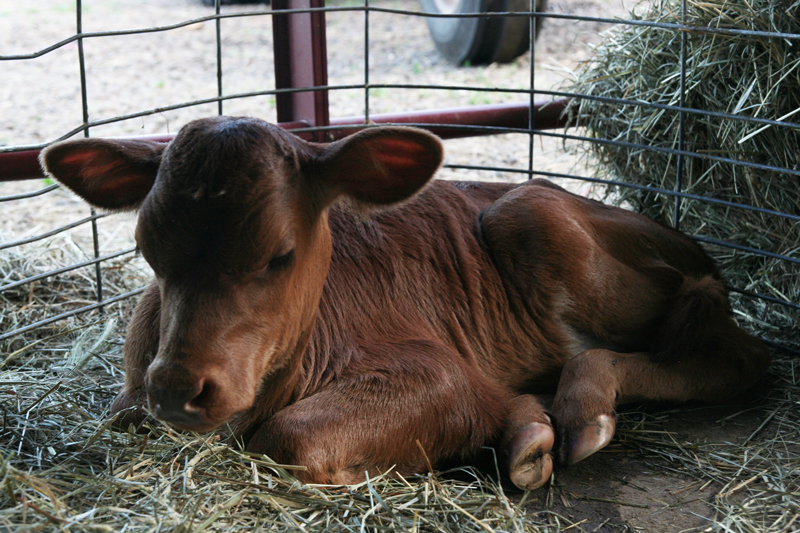 "Our goal at LoveTree is to be able to exist in a harmonious nature with our environment through proper stewardship of the land and our livestock. We have been farming in this manner since 1986, and we feel that it benefits not just our immediate family, but the local community as well. We hope that we can continue to bring you cheeses that reflect this lifestyle for many more years, and perhaps generations, to come." -Dave & Mary Falk
Their next 'Pizza By The Pond' event will be this Sunday, July 5th from 2:00 – 7:00pm. If you can not make it to their next event join their Facebook Group and you will be notified when they are having their events. If you would like to purchase cheese or sourdough, find them at the St. Paul Farmers Market on Saturdays from 7:00am – 1:00pm. I highly recommend making it to an event this summer and trying their wonderful products.