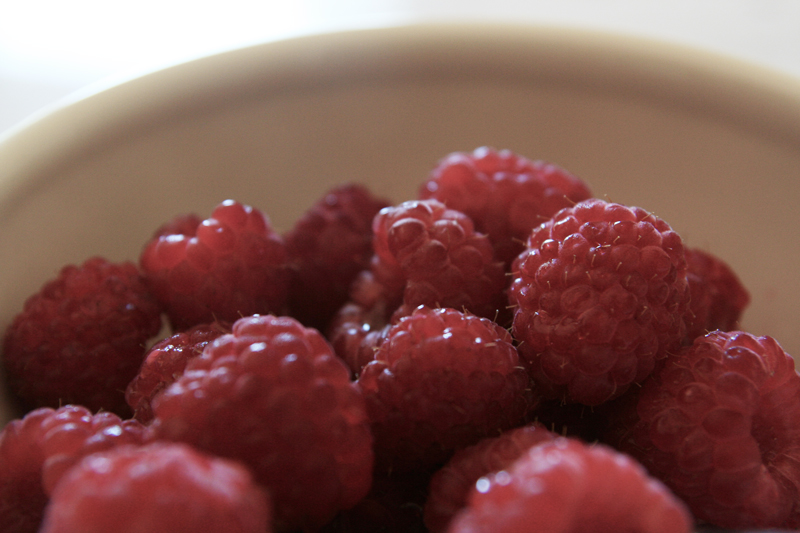 Sometimes I see ingredients at the Co-op and my mind goes in a thousand directions with ideas for something to do with them. Other times, it goes straight to one idea… and I run with it. When I saw these edible flowers at my local Co-op I knew right away I wanted to make a bright playful chia seed pudding. I have been eating all different varieties of chia seed pudding for a long time and love it. Chia seed pudding is what first introduced me to this amazing little superfood, chia seeds.
Chia seeds have gained a lot of popularity over the last few years, and they deserve it! Well, it is not the first time it had time in the spotlight.. does, "ch-ch-ch-chia!" ring a bell? They are one of the "healthiest foods" on the planet. Chia seeds come from the plant Salvia Hispanica which is native to South America. They were believed to be used by the Aztecs and Mayan cultures… "chia" is the ancient Mayan word for "strength". Chia seeds are high in protein, fiber, omega 3 fatty acids and calcium. They have very little mild flavor and are very easy to add to anything.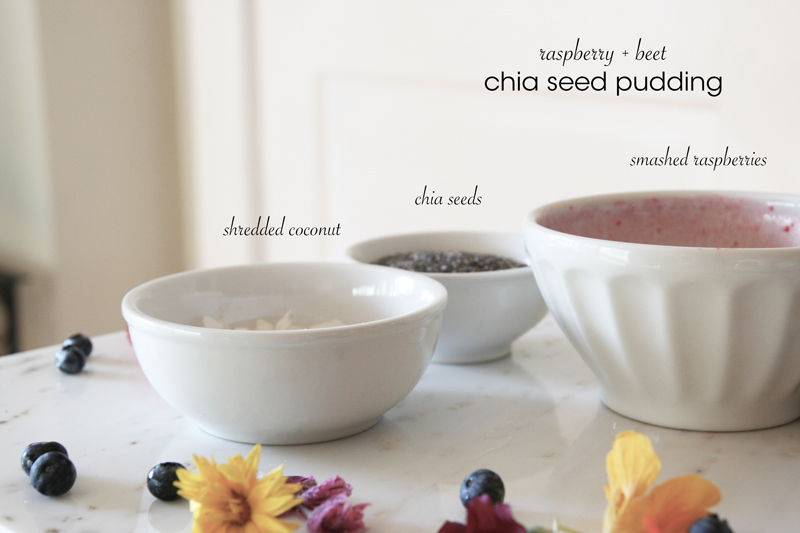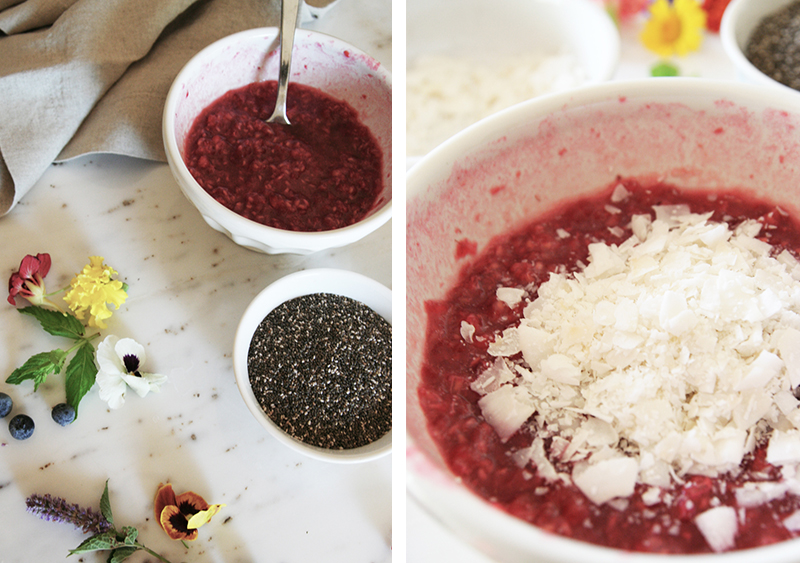 Chia seeds are one of the few gelatinous plants that humans can eat. Gelatinous plants secrete a gel when they get wet like aloe vera, seaweeds (spirulina and chlorella) and plants high in chlorophyll like parsley and cilantro. These plants help to cleanse and rid our body of toxins. The first time I heard about this concept was during the documentaries, Hungry For Change and Food Matters. First, if you have not heard of either of these.. they are on Netflix and I highly recommend watching them.
In short, there are oodles upon oodles of nasty, dirty chemicals in majority of our food, especially if you are eating non-organic and processed foods. What is even scarier, they do not have to label all of these things, and you may not even know it is there. These chemicals have been proven to have horrific side affects to our health and bodies' function. These nasty chemicals, refined foods or toxins we have been eating have created imbalances in our body. Our bodies do not know what to do with these toxins, so our body covers it in fat and hangs on to it. Even if we diet, or exercise… our body still can not rid itself of toxins without eating gelatinous plants. It is so important to eat gelatinous plants you guys!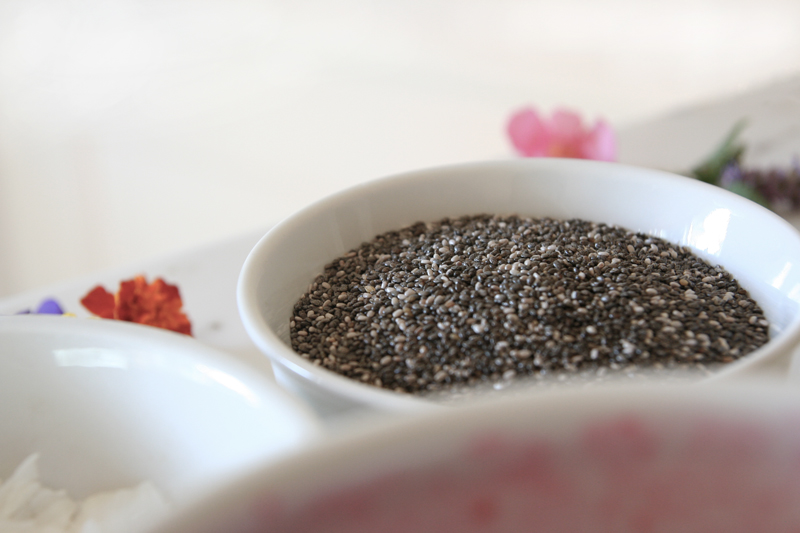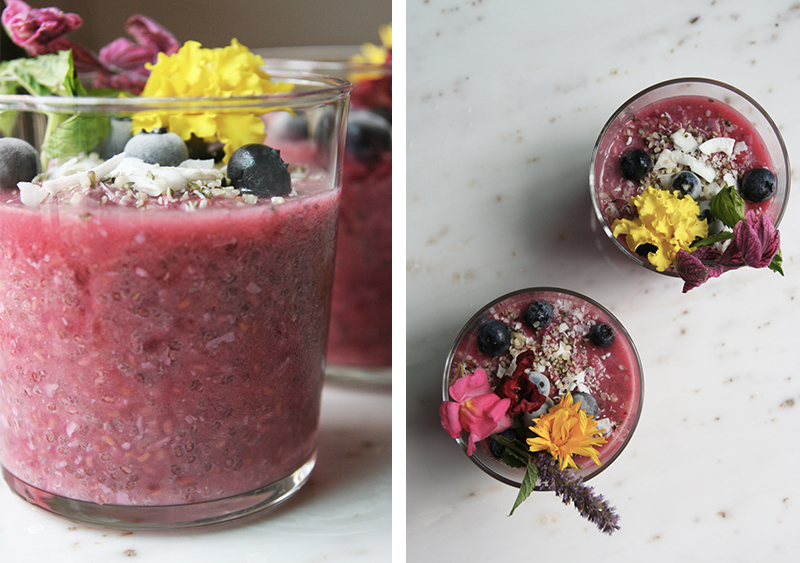 This raspberry + beet chia seed pudding is so delicious, feels like a special treat and is amazing for your body. I am not done yet… and, it doesn't take long to create! This pudding will make you feel amazing, you have to give it a try. You can make this ahead of time, pour your pudding mixture into a mason jar and chill it overnight in your refrigerator. Your pudding will be ready for you for a delicious, healthy and filling breakfast; a great way to start your day.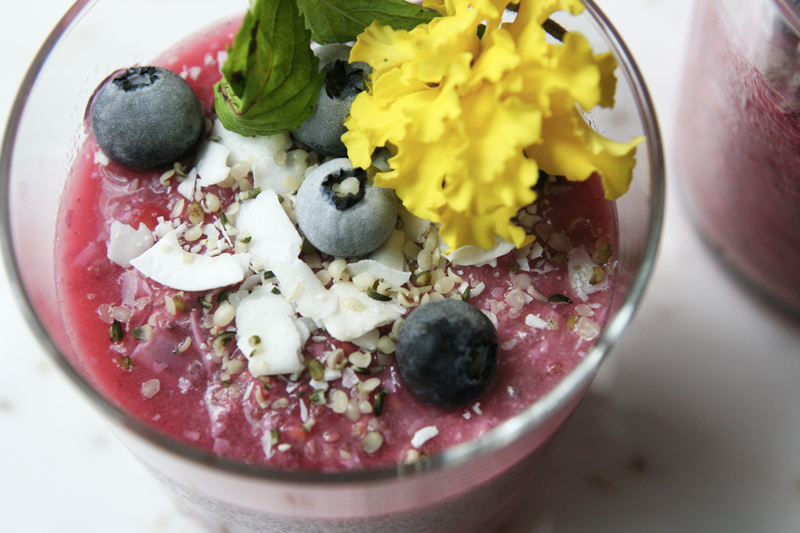 Raspberry + Beet Chia Seed Pudding // Serves 1-2
(vegan + gluten-free)
Please feel free to play around with this recipe. You can change out the fruit for other fresh seasonal berries and pick different toppings you may have in your pantry. Nut and seed butters are also very good on top of this, which can add a nice balance of flavor. The edible flowers are totally optional, this little cup of goodness still looks very beautiful without them.
Ingredients:
1 cup fresh raspberries
3 tablespoons fresh beet juice
1/4 teaspoon ground vanilla or pinch of vanilla bean
1/4 cup shredded coconut, unsweetened
1/4 cup chia seeds
1 cup coconut milk
toppings: hemp seeds, shredded coconut, frozen blueberries, mint & edible flowers
Directions:
Mash up your raspberries in a bowl using a fork. Add your beet juice, vanilla, coconut and chia seeds and mix to combine. Gently pour in your coconut milk and mix. Let your mixture soak for about 30-45 minutes or overnight in the refrigerator. I like to assemble the mixture before chilling, in glass cups. Before serving add your toppings and enjoy.