**This post is not sponsored. All opinions and thoughts are my own.**
Palm Springs, California has quickly become our go to vacation spot. We just love it there. With the lemon trees, fresh florals and succulents to the mid-century desert modern design aesthetic and it's beautiful golf courses it is just perfect. Unfortunately, (but good for me) it is always sunny and 85-90 degrees (beware of heat: if you go from May-August). With either la la land folks or other vacationers like Graham and I, Palm Springs is really making a come back from it's earlier days. It is still a quiet town overall, the entire downtown area, even the bars, usually close at about 10pm! The sun sets earlier than you think it would too and after the sun goes down, the temperature drops significantly. At night, I would wear a long sleeve shirt and pants or a long dress with a light jean jacket.
Where to stay..
Ace Hotel & Swim Club // 701 E Palm Canyon Drive, Palm Springs, CA 92264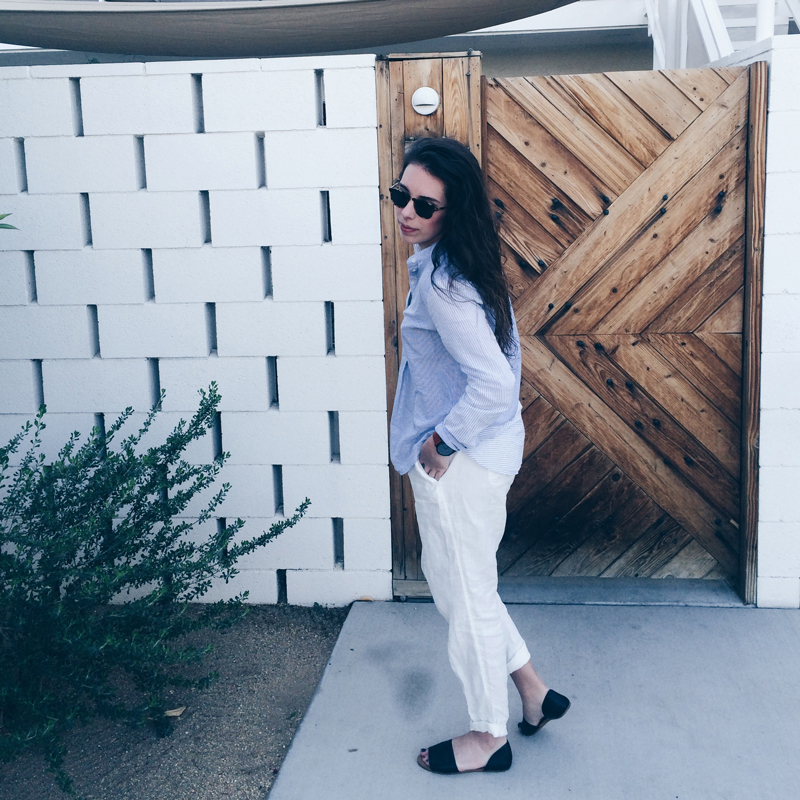 An eclectic community with great energy that has beautiful rooms, nice staff, great amenities and a prime location. What more do you need from a hotel, really? Great design? Well, this beautifully designed mid-century desert modern boutique hotel has such tasteful restraint and simple details, it will not let you down.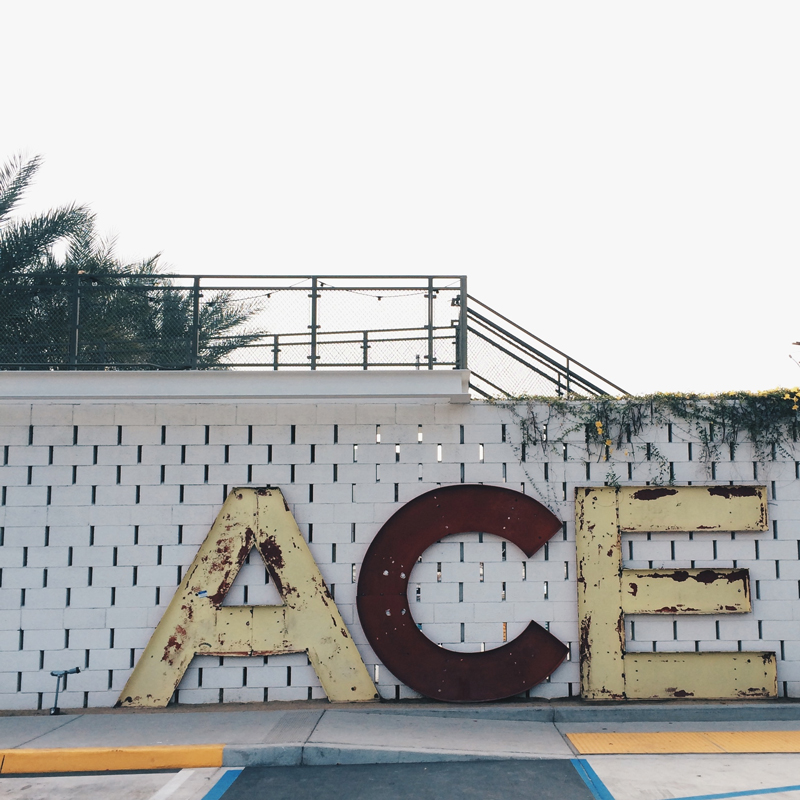 To my complete surprise, they have amazing shampoo, conditioner and body wash in the hotel room. It is made by Rudy's Barbershop, and has a bright grapefruit smell, we ended up buying some! The staff is authentically kind and genuine with their interest in you. One of the nights, I was having a sweet tooth craving itching for some chocolate… It is really difficult for me to find sweets at restaurants, because I am lactose-intolerant and allergic to almonds, and well that eliminates dessert 99% of the time. The gal working was so sweet and accommodating and even in the morning she then notified the staff working that day for breakfast. Usually, people just look at you like… oh whatever… But not here, it was such a breath of fresh air!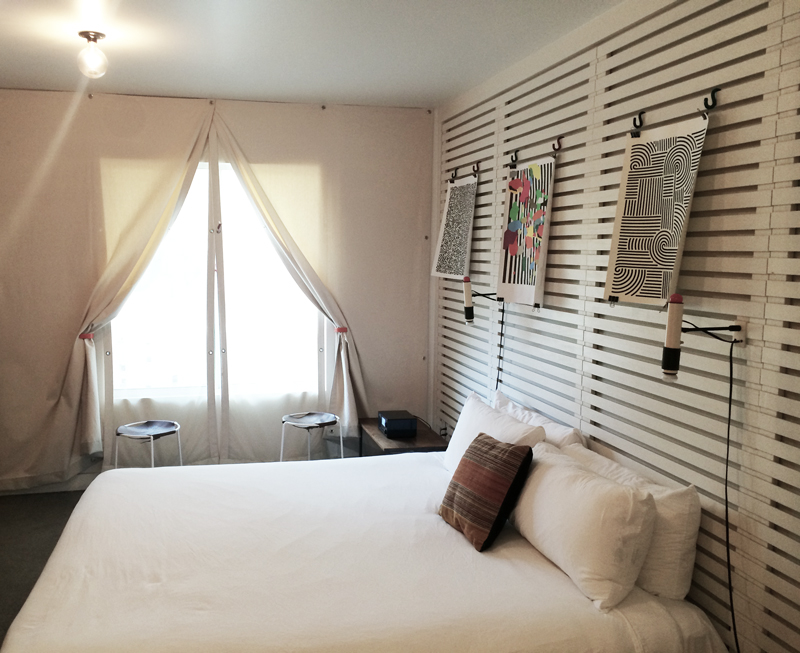 Every morning we would get our tea and coffee at Koffi, across the street and then take the rental cruisers out for a spin. We didn't get a rental car, which was totally fine thanks to the bikes. Before noon we would have biked, hiked and ate lunch and be back by the pool to catch some rays. Ace Hotel & Swim Club has two pools with poolside drinks and snacks, with some of the best fish tacos a girl could ask for. I had mojitos with gin, avocado with chips and fish tacos on repeat.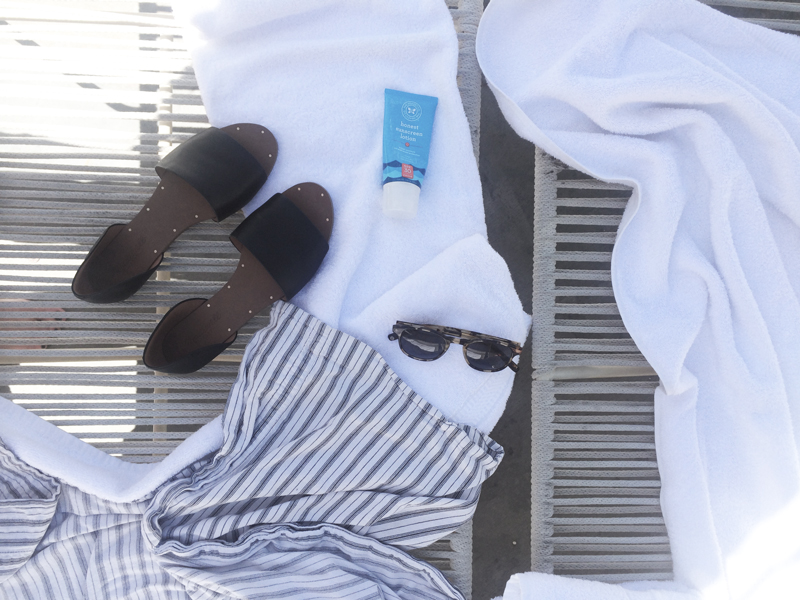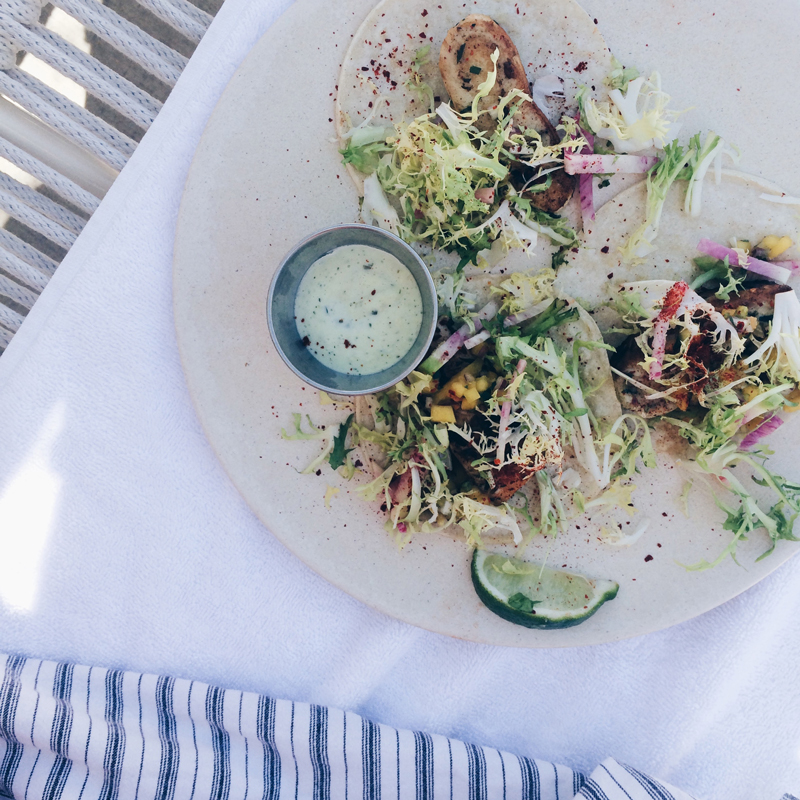 At night we would enjoy their fun themed nights like karaoke and bingo that were hosted by drag queens. After we would, drink by their little hidden fireplace nooks around the grounds under the lemon trees.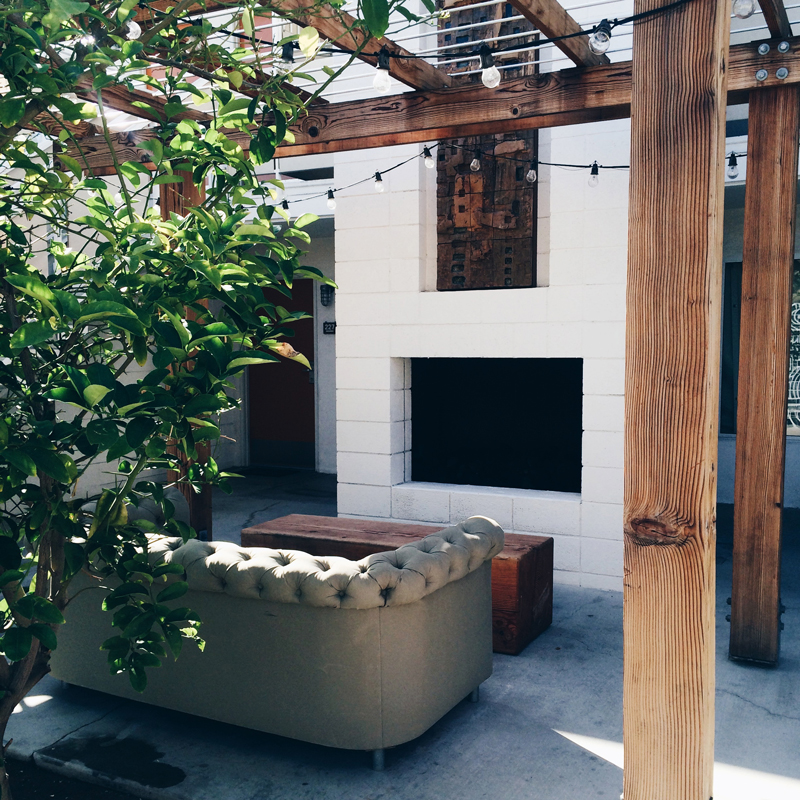 Nearing the end of our visit, I started to have this really sad feeling, I felt so comfortable here. It was kind of bizarre, I've never felt comfortable and at home at hotel before really. This place was such a dream, I could not recommend it more to someone. The best part is that it was such an eclectic group of people staying at this hotel, I could recommend it to anyone, it does not fit a certain niche at all!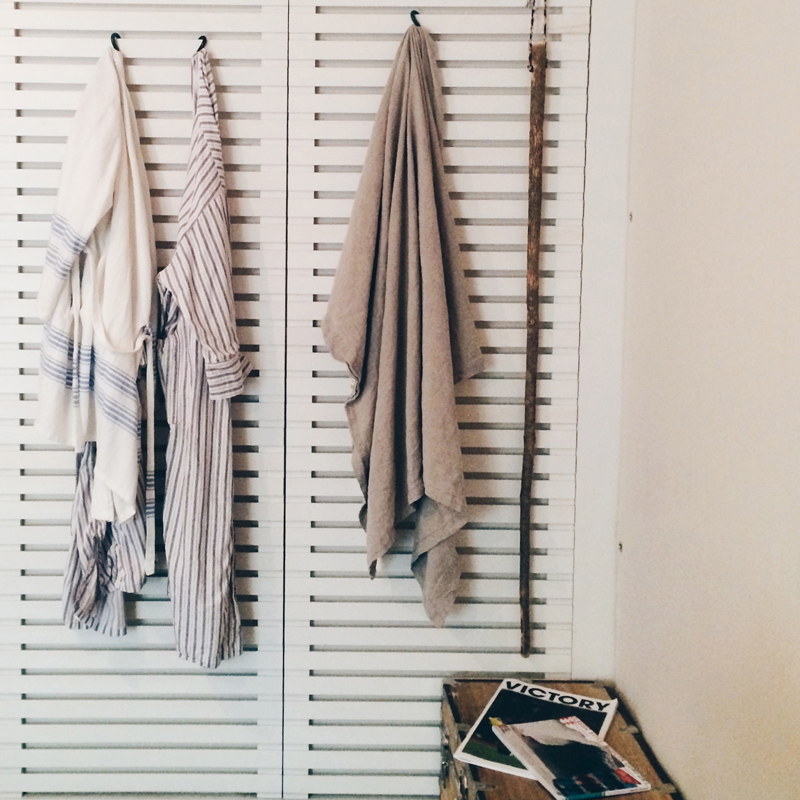 Where to eat..
1. Palm Greens Cafe // 611 S Palm Canyon Dr #6, Palm Springs, CA 92264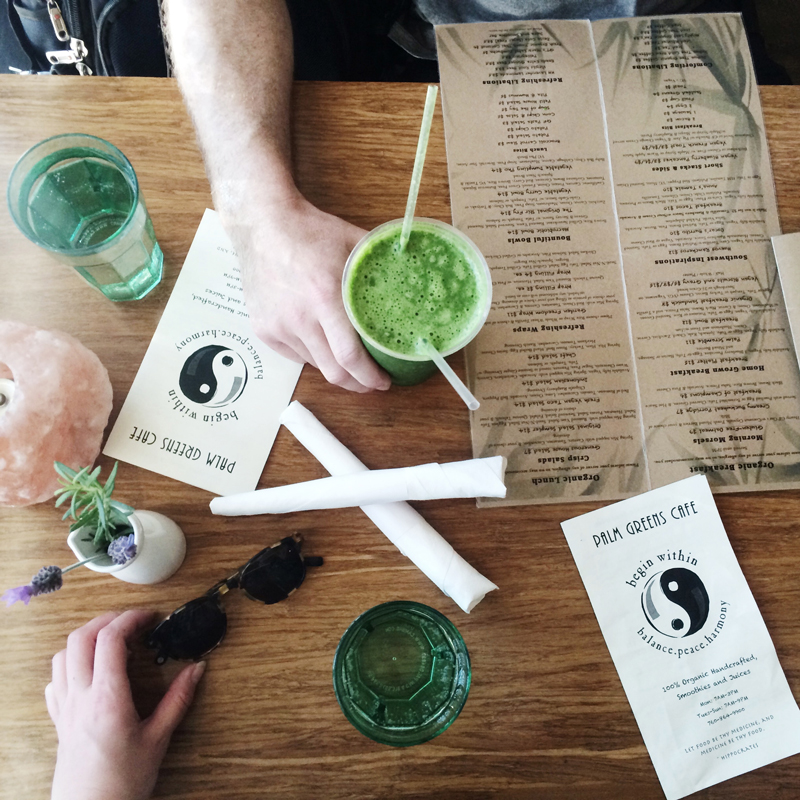 Palm Greens Cafe, might just be my favorite place to eat in Palm Springs, California. It is the first place I want to go to when we land and the last place before we take off. No matter where we stay, I want it to be in biking distance of this place. The food is not only affordable it is 100% organic and made from scratch. They have lots of vegan, vegetarian and gluten free options so that everyone can enjoy their incredibly delicious food. Their food is not only healthy and good for you but it also tastes like heaven with foods grown fresh here in California. They have an entire menu devoted to their smoothies and juices and we seem to just order the same one every time, Bradley's Ultra Green Smoothie. It is the best green smoothie I have ever had, we can not seem to recreate it either.
2. King's Highway Diner at the Ace Hotel // 701 E Palm Canyon Drive, Palm Springs, CA 92264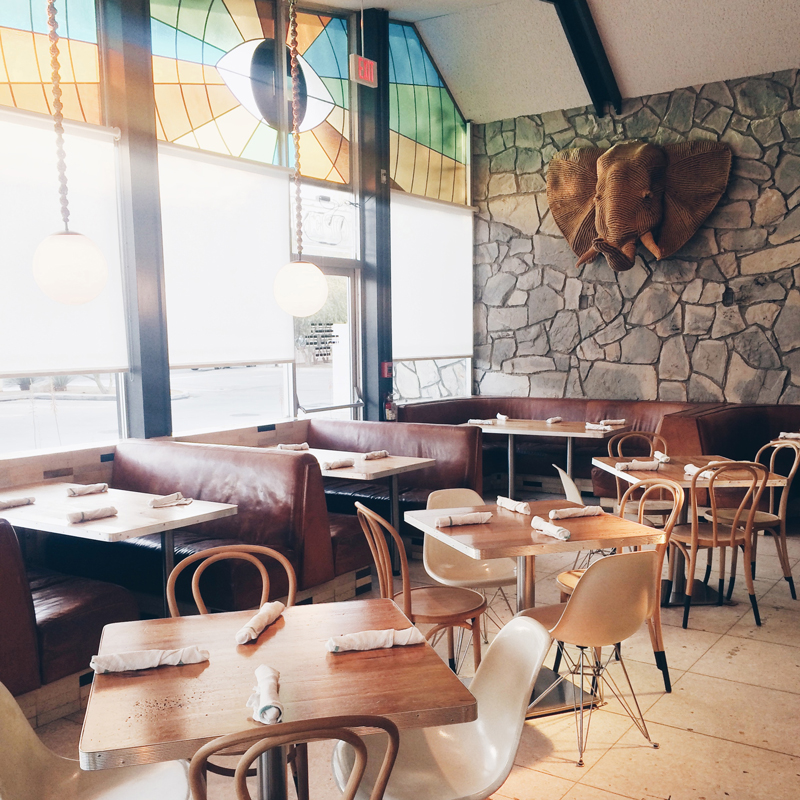 The day we left we went to King's Highway at 7:00am right when they opened to fill up on some breakfast before we took off to the airport. Classic, we ordered the same thing, the big breakfast with their hashbrown cakes, eggs, mushrooms, spinach and toast. It was divine. When they found the property for sale, it was a Denny's and they turned it into this gorgeous mid-century desert modern diner inside the Ace Hotel & Swim Club. Just dreamy, I may use this space as inspiration for my "future kitchen".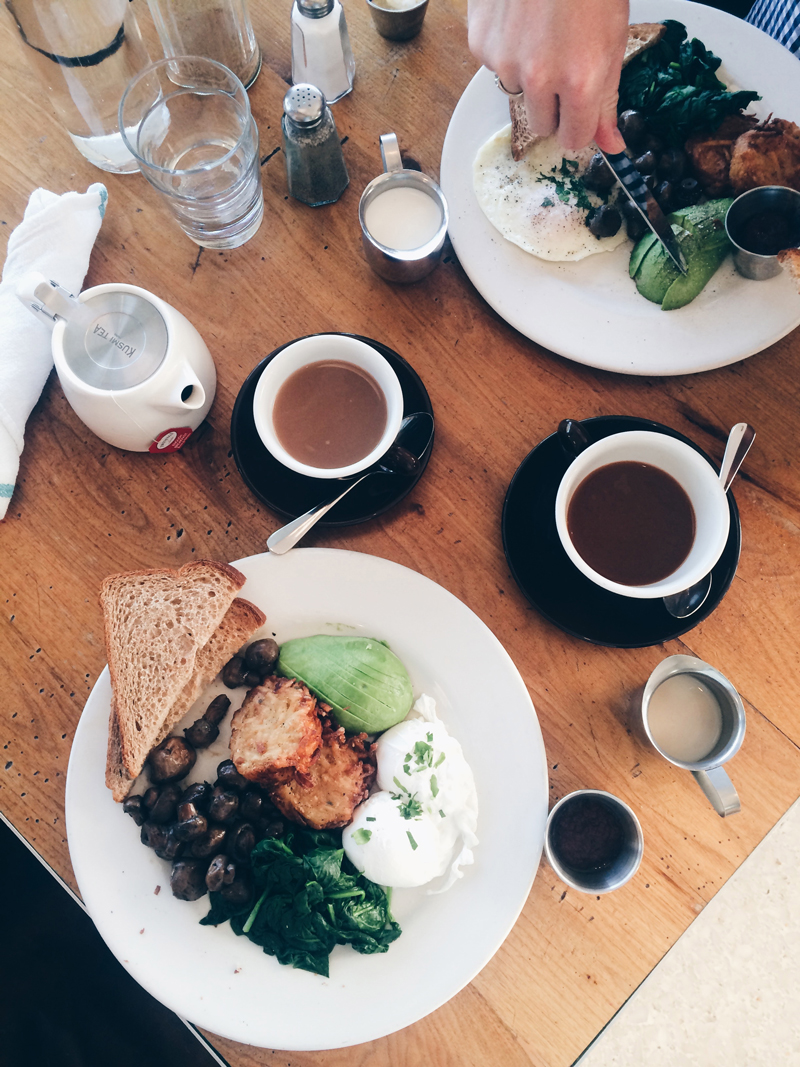 3. Norma's at Le Parker Meridian Hotel // 4200 E Palm Canyon Dr. Palm Springs CA 92264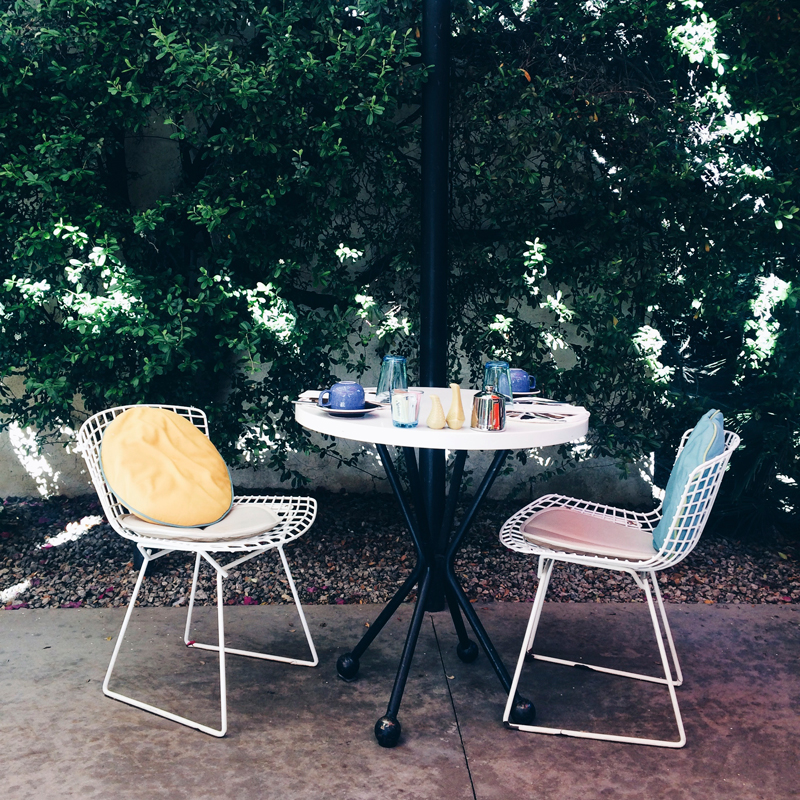 We biked to Le Parker Meridian Hotel from our hotel at Ace in the morning to eat breakfast at Norma's and walk the grounds. When you arrive, you are greeted by the attendants who are handsome polite boys in matching pink polos who stand behind this lovely wall where a photo shoot is happening. After entering through two large orange doors you jump back in time to the mid-century modern era. Norma's is bright, cheery and energetic. But, prepare to pay top dollar for your eggs. It was just crazy over priced food for what you get.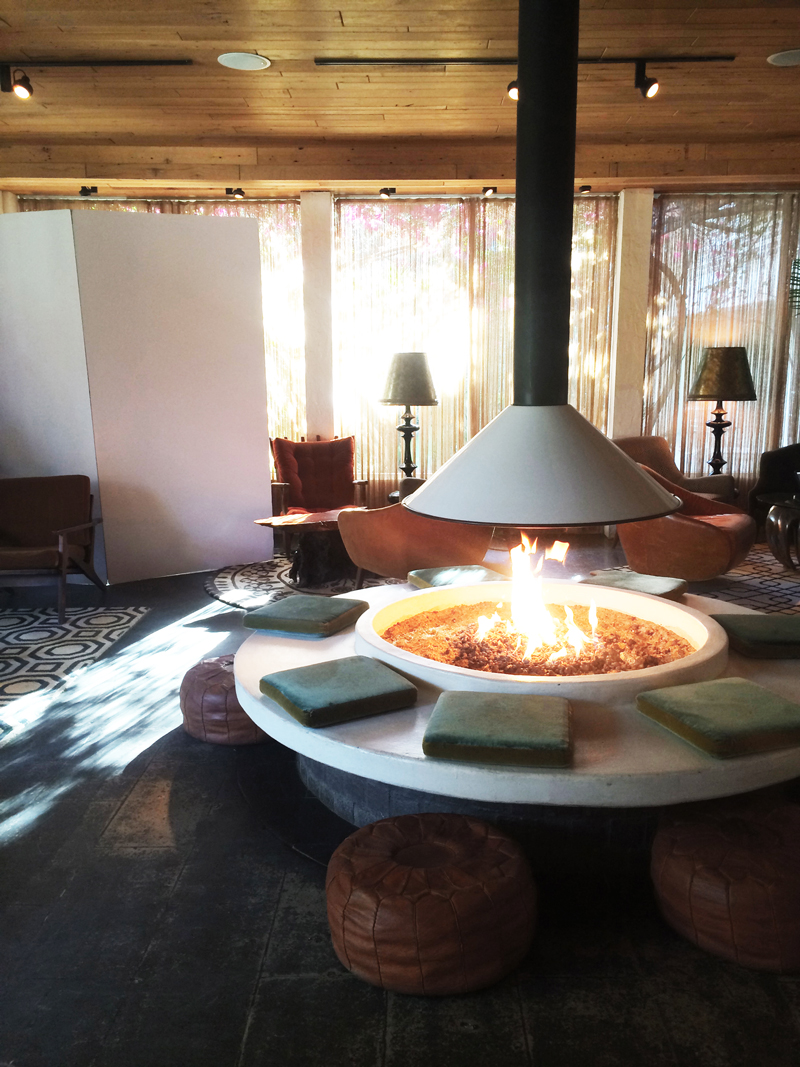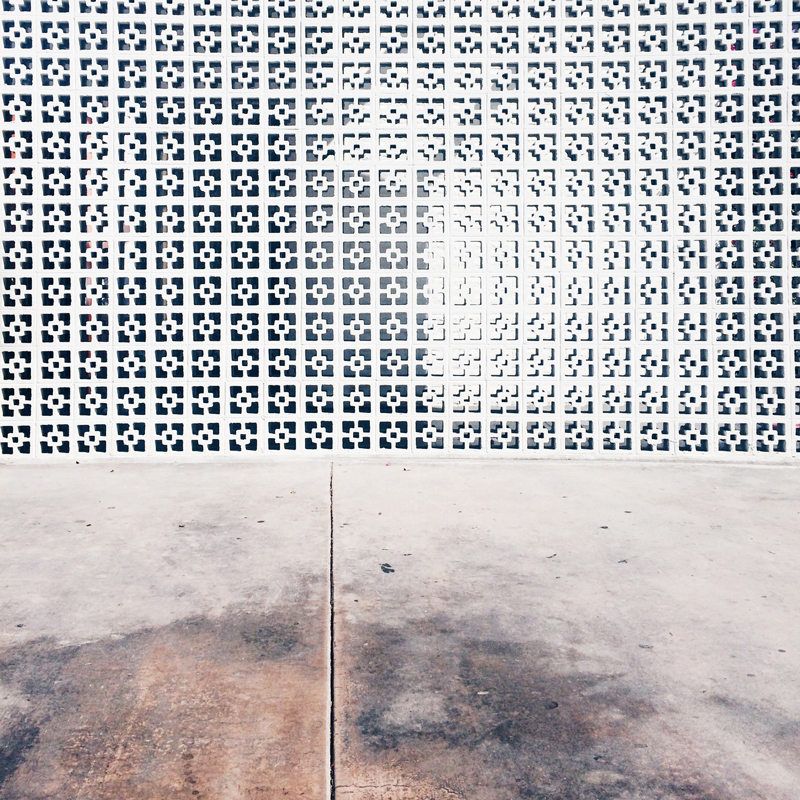 My favorite part, after breakfast we walked the grounds finding little hidden hang outs in this maze of tropics. Surrounded by fresh citrus and flowers in the trees, it is a total dream land. After laying in the hammock we found the Lemonade stand and had some drinks by the pool. This place, is something else.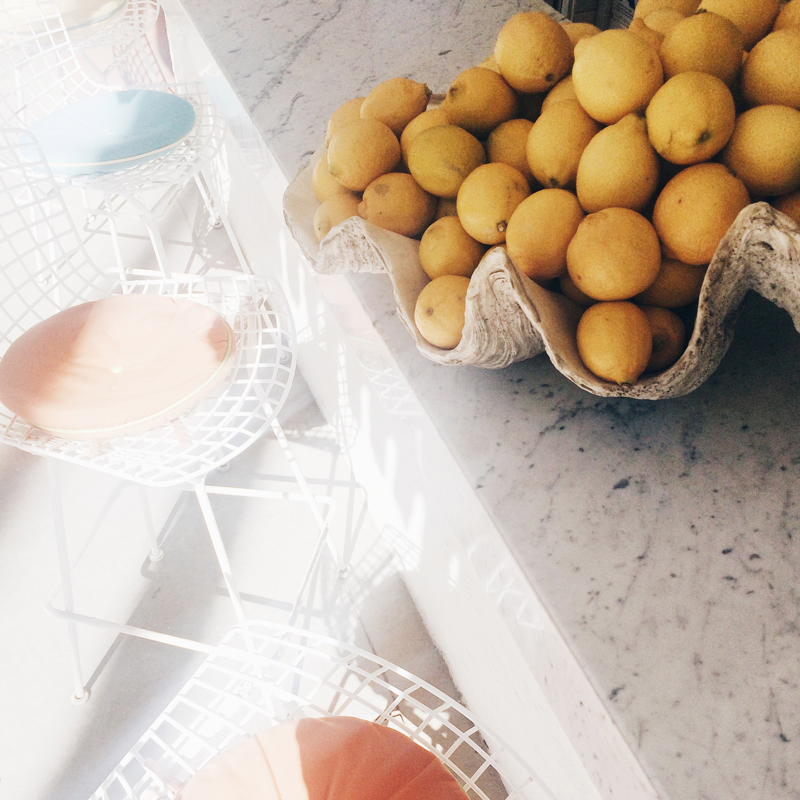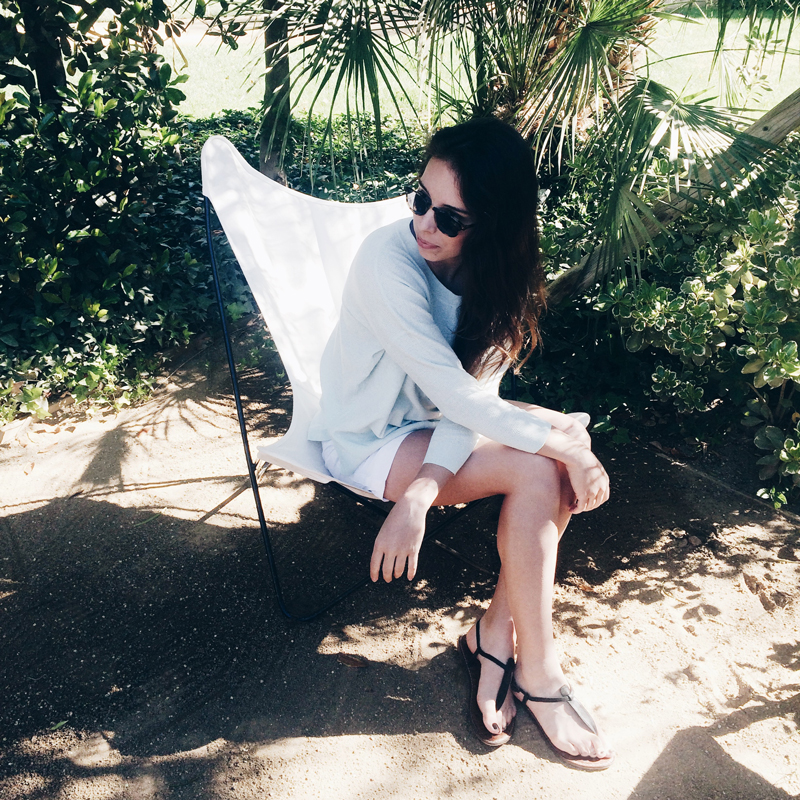 Madewell sweater / J.Crew shorts / Sam Edelman sandals / Warby Parker shades
4. Native Foods Cafe // 1775 E Palm Canyon Dr #135, Palm Springs, CA 92264
The first location of this fast-casual vegan restaurant group that can be found in a few cities across the country. The entire menu is 100% plant based allowing everyone to enjoy their delicious food. It is a little bit confusing at first because they call their made from scratch tempeh and seitan, "meat" and it looks like meat when you get it. It also kind of tastes like meat too – not a huge fan so I just order tofu. What I am a huge fan of is their creamy sauces that are made from scratch that resemble cheese or cream sauces. We always seem to gravitate towards their vegetable bowls, but maybe next time we will try a veggie burger!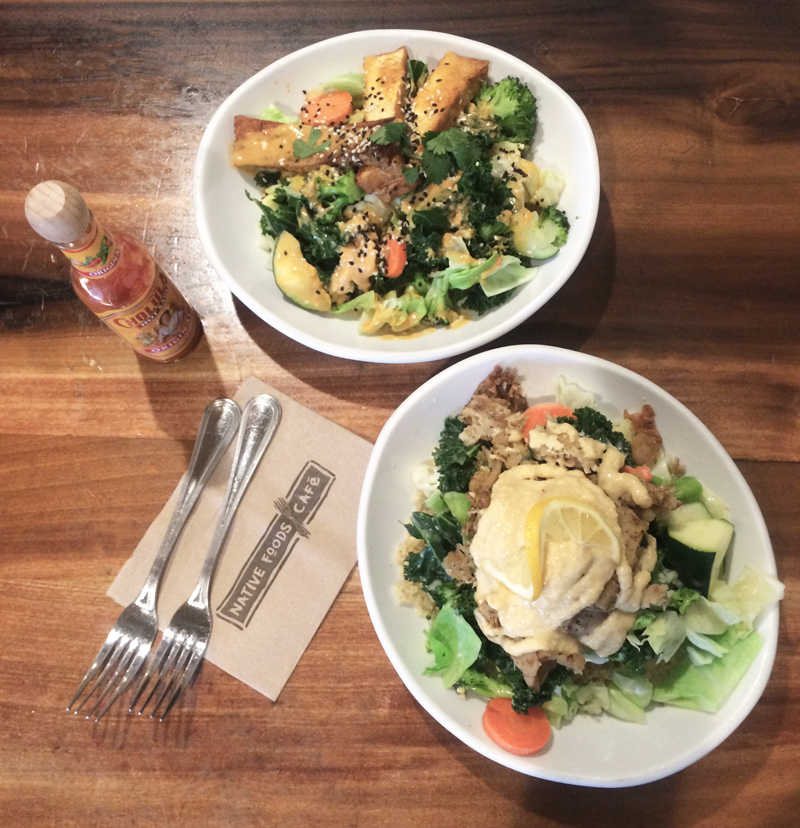 5. El Mirasol Cocina Mexicana // 140 E Palm Canyon Dr. Palm Springs, CA
Our neighbor by the pool happened to be a Palm Springs local that now attends UCLA. He grew up in the neighborhood we were in and his family loved going to a restaurant nearby called El Mirasol. El Mirasol Cocina Mexicana is a nice light walk from Ace Hotel & Swim Club. El Mirasol has built a reputation in Palm Springs for serving authentic Mexican regional cuisine with made by hand corn tortillas and house specialities all made fresh every day. We ordered the shrimp in their pipian sauce with corn tortillas and it was the best Mexican food I've ever had. Plus, killer extra large margaritas!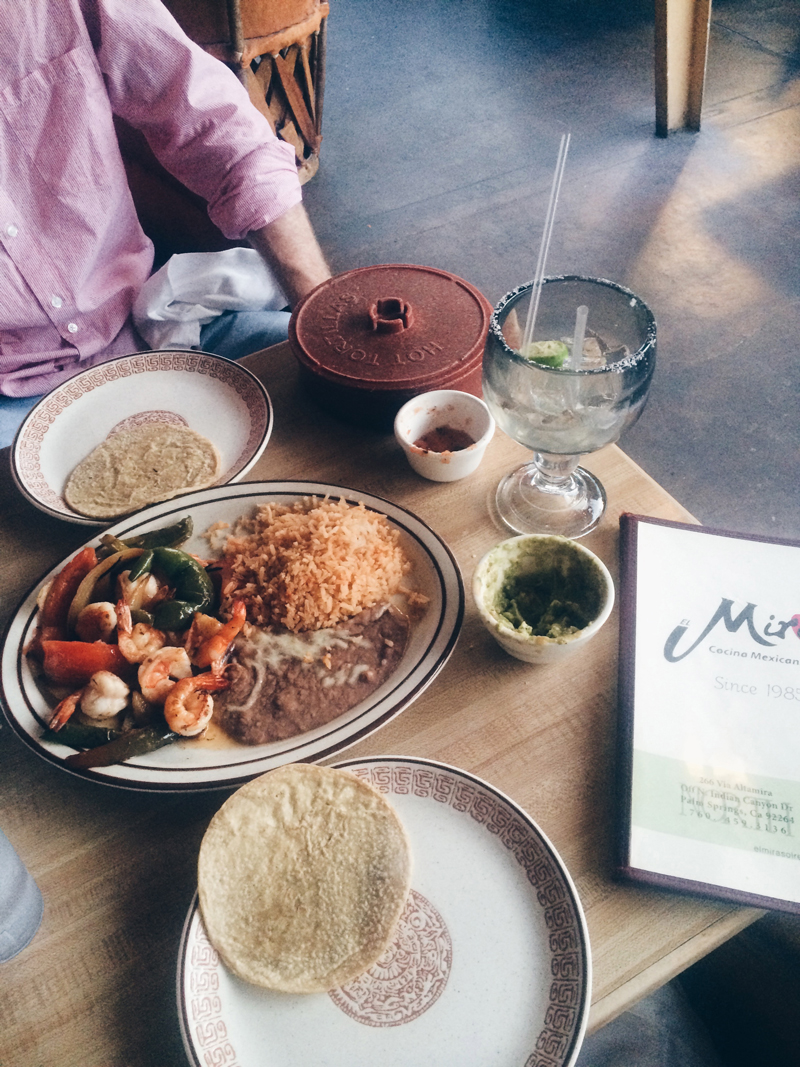 6. Gyoro-Gyoro Sushi // 105 S Palm Canyon Dr, Palm Springs CA 92262
Graham says that he would fly here just for dinner again, you should have seen his face when he was eating here. Best sushi we have ever had, bizarre right? It is in the middle of the desert! I have not been to Japan, so I'm sure there is better sushi out there somewhere, but after looking at their website, I noticed that Gyoro-Gyoro has restaurants in Japan! Pictured below was our favorite thing on the menu that we tried, the Palm Springs Roll. It was on a bed of arugula and dates in this spicy soy dressing with avocado! We also ordered a variety of vegetable yakitori and one salmon belly which was to die for! I also tried for the first time, shochu! Which was actually really good and tasteful.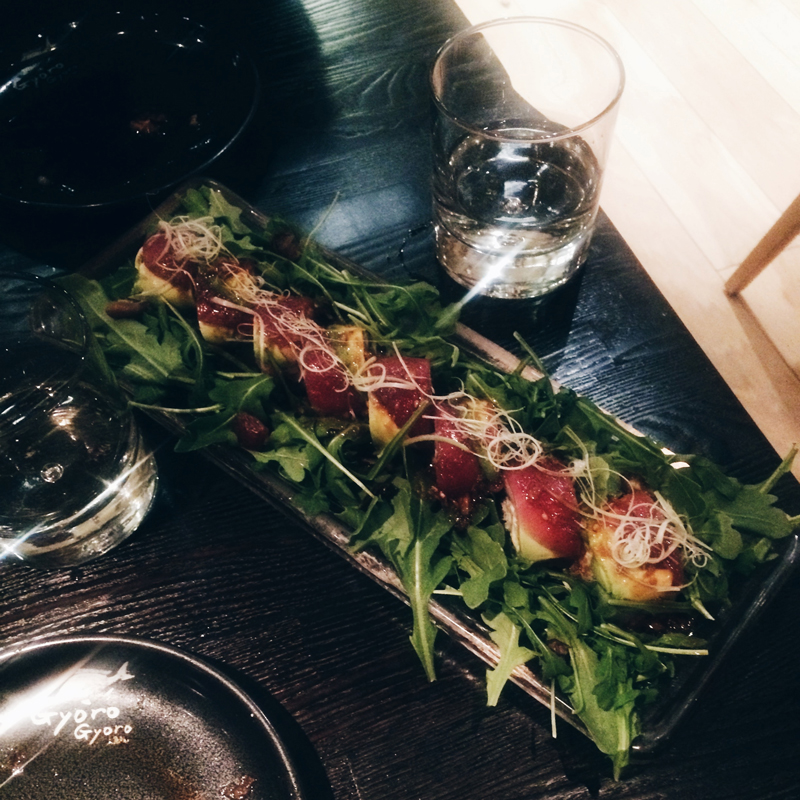 Staying active…
1. Cruisers // For guests only at Ace Hotel & Swim Club
One of my biggest recommendations is to pick a hotel that has rental cruisers. Every morning we would go take the cruisers out for a ride, either bike to brunch, our hikes or tour the city and shop for furniture. (I'm kidding, they were pedal bikes)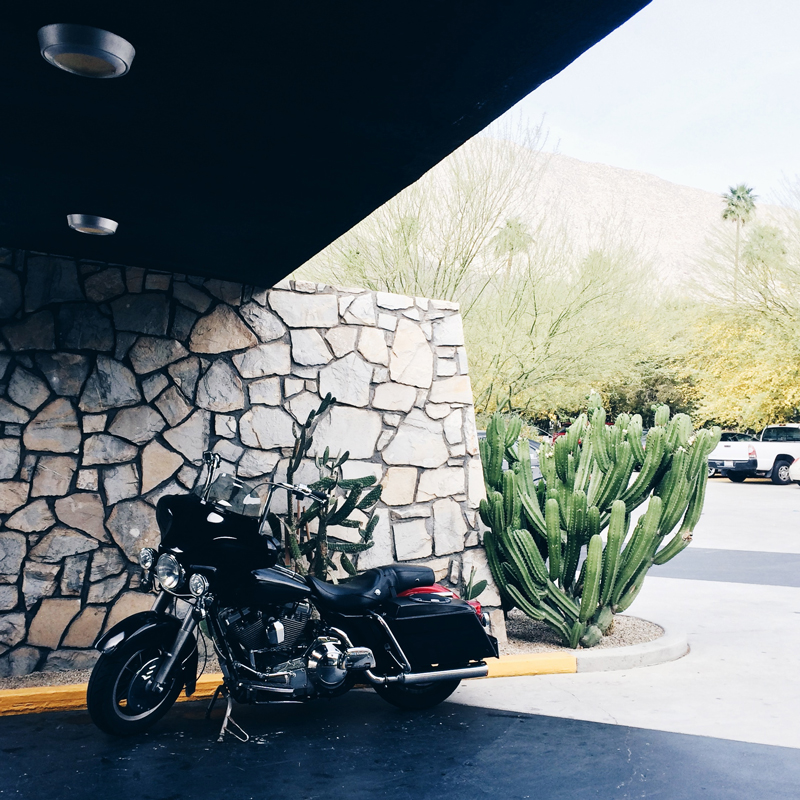 2. Indian Canyons Golf Resort // 1097 E Murray Canyon Dr, Palm Springs, CA 92264
We have played a handful of public courses out in Palm Springs and our favorite thus far is Indian Canyons. So much so, that we played it twice this trip! There are two courses, north and south, and we like the south course. For women, the forward tees sit at 4,878 yards which allows you to arrive feeling not intimated at any skill level. This trip I got my first birdie on hole 2 a par 3! There are some really challenging par 5 holes on the south course too. We chose to play during their discounted afternoon rate, tee off after 3pm. The course closes at 7:00pm and the sprinklers turn on at 7:10pm so you do not want to be out there then so you have to play quickly.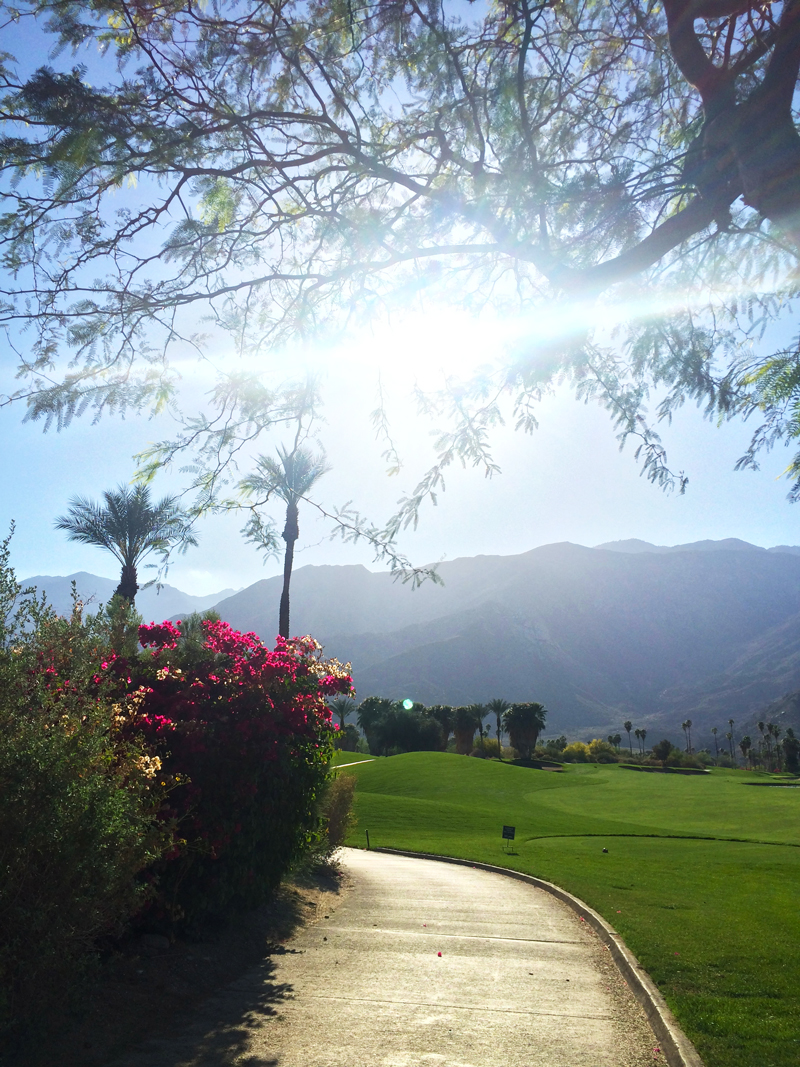 3. Hike South Lykke Trailhead at Tahquitz Canyon // Take W Mesquite Ave to the mountain
Our first day here we were laying by the pool drinking our bloodies and house beer and Graham kept pointing out and talking about this huge trail he could see climbing up the mountain face. The day off from golf we took the bikes to the base of the mountain where the trail begins, at the end of W Mesquite Ave. This whole time I thought Graham was following signs or something and that is how we found it, so when I asked him today for this post how we found it, all he said was, "I'm a man so I followed my instinct, and looked for where the trail descended the we biked to it." I just laughed, because I could hardly even see the trail to be honest! I was just following aimlessly… la la la la. I digress, make sure to go early in the morning to avoid the heat and bring a backpack with water, snacks and oodles of sunscreen, my favorite The Honest Company Sunscreen Lotion you can find it at Target. When you reach the top, you have two choices, if you biked there, you go back down the way you came or if you walked there you can keep following the trail and it spits you out over by Indian Canyons Golf Resort. It took us about two hours to climb the mountain, take pictures of me doing yoga at the top and then climb back down.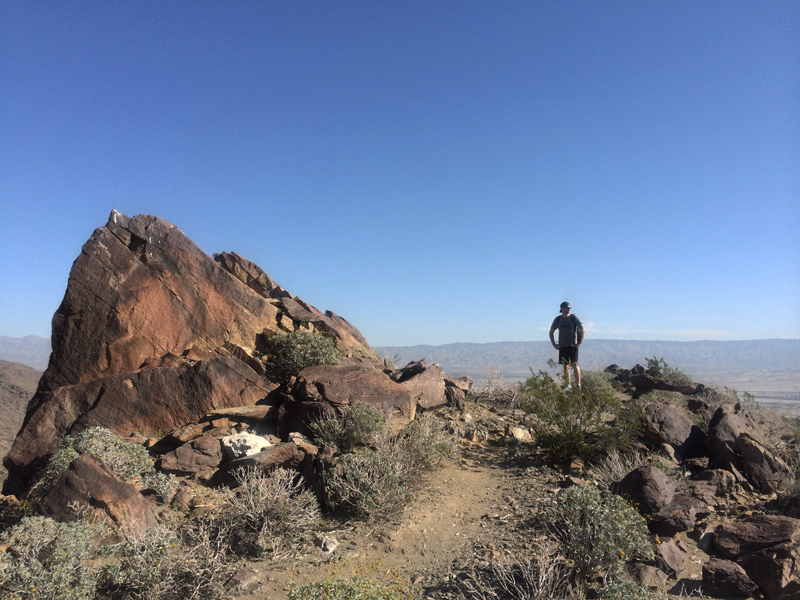 4. Power Yoga Palm Springs // 2500 N Palm Canyon Dr. Palm Springs, CA
After golf, biking, running and hiking all week it was nice to take time to unwind in a nice Gentle Yoga class here at Power Yoga Palm Springs. Make sure to sign up online before class, ahead of time their classes do fill up pretty quickly.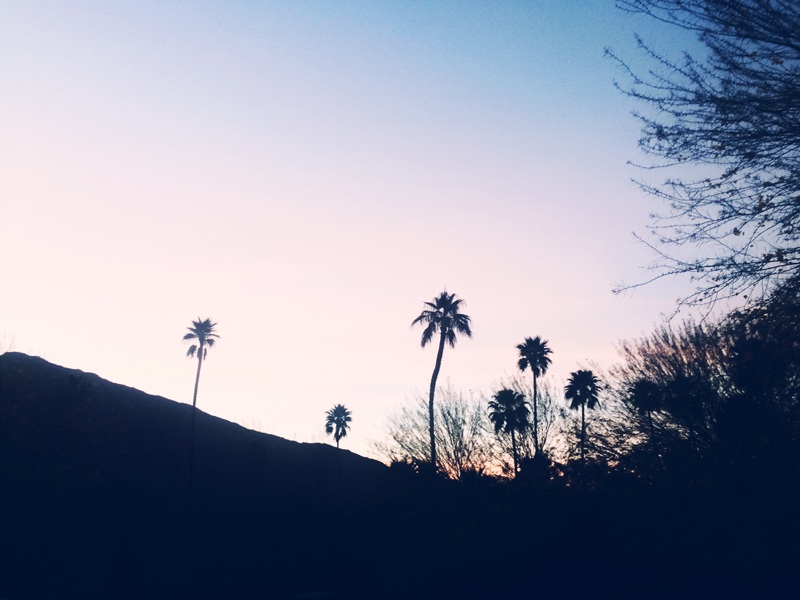 Some bits I packed…
Cuyana Soft Leather Tote (Tall-Blush) // Cuyana's new spring colors came out recently and I just adore this beautiful feminine blush tote. It is the perfect height for my water, a rolled up towel and book (and well let's be honest, anything I can really fit in it, I will). / $150
Four Fish // "Writer and life-long fisherman Paul Greenberg takes us on a journey, examining the four fish that dominate our menus: salmon, sea bass, cod, and tuna. Investigating the forces that get fish to our dinner tables, Greenberg reveals our damaged relationship with the ocean and its inhabitants. Just three decades ago, nearly everything we ate from the sea was wild. Today, rampant overfishing and an unprecedented biotech revolution have brought us to a point where wild and farmed fish occupy equal parts of a complex marketplace. Four Fish offers a way for us to move toward a future in which healthy and sustainable seafood is the rule rather than the exception." / $12-20
Madewell Wellspring Tunic Popover Shirt in Stripe Mix // I've found I have a thing for menswear inspired clothing for women. This top is actually quite sexy, just subtlety sheer, I paired mine with these white linen pants from Lou & Grey and these Madewell flats pictured. / $79.50
J.Crew Seersucker French Bikini Top & Bikini Bottom // My favorite bikinis have always been J.Crew bikinis. They are made so well and have great structure and support and fit really well while have great shapes and styles for all body types. This fabric is so adorable, otherwise I have two in black which you can not go wrong with. / $62 + $54
Cuyana City Walk Panama Hat // I just love this adorable little hat. By the pool, I always create a little shade fort and stay protected behind my sun blocking fashion./ $65
Boxed Water is Better. // "Part sustainable water company, part art project, part philanthropic project, and completely curious. We started with the simple ides of creating a bottled water brand that is kinder to the environment and gives back.We've partnered with 1% For The Planet to help with world water relief, reforestation, and environmental protection projects to help enable a positive impact on humanitarian and environmental efforts. Learn more here." / 12 pack $21
Warby Parker Preston Shades // I have had these shades for almost three years now and I couldn't be more in love. The best part about these classic go with everything pair, I wear them golfing and they stay on and cover the sun great. / $95
The Honest Company Sunscreen Lotion // Natural, unscented, broad-spectrum (UVA and UVB) 30 SPF mineral sunscreen. "Everything you need, nothing you don't" Protecting my skin is so easy and feels so much better than other sunscreens, it is the only one that I have found out there on the market, other than trying to make one yourself. / $13.95
Madewell "the thea" Sandal in Black Leather // I love flats but I just could not seem to find a pair that would stay on my skinny heel feet until I met, "the thea". / $98.00
**This post is not sponsored. All opinions and thoughts are my own.**