One of my favorite cities is Seattle. I feel so at home there, everyone is friendly and I am just in love with their culture. I've never felt so in tune with a city and culture, their aesthetic and interests are so incredibly in line with my own. After I graduated, I contemplated moving to Seattle and had an internship with a local creative director who was working on the launch of her new fashion line. An amazing opportunity to say the least. I try to visit Seattle every year, maybe one day I will finally move there. But for now, here is my weekend getaway trip guide to Seattle which is heavily influenced by our family who lives there and friends.
Where to eat…
Plum Bistro // Innovative & delicious vegan food. 1429 12th Ave Seattle, WA 98122
Last year I had bought, not knowing of the restaurant, the Plum cookbook and had quickly become very fond of the innovative vegan food. Ever since, I have been dreaming of visiting. It was the first stop on our list and it comes highly recommended by me. The owner, Makini Howell is very inspirational and her style of cooking and cookbook influence my food I create. Vegan Burrito with creamy sauces? Yes, Please!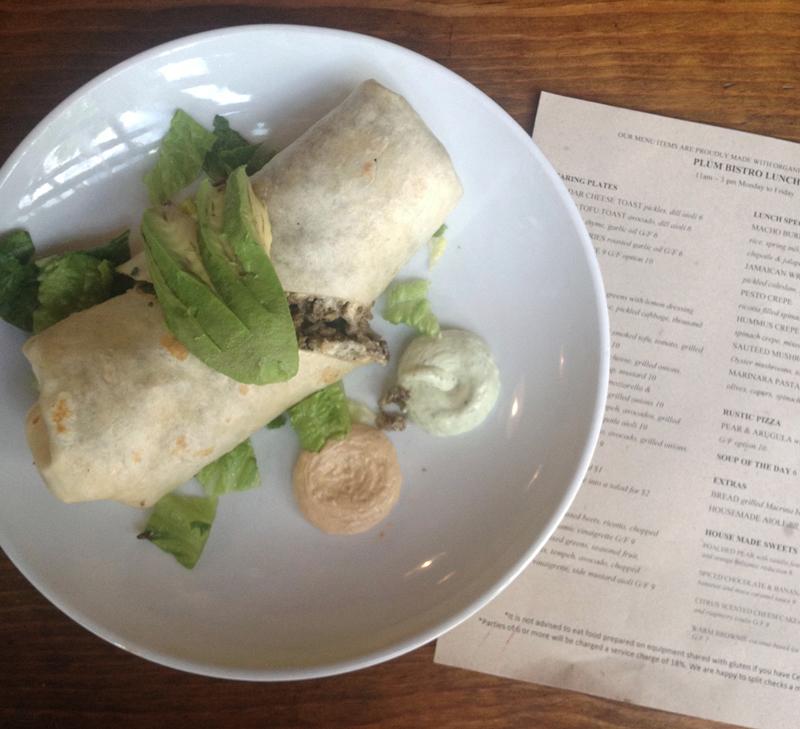 Oddfellows Café + Bar // Two Americanos, Please. 1525 10th Ave Seattle, WA 98122
After I had heard about this café through the interior design community, inspired to find out that the interior, furnishings and fixtures are 90% salvaged, recycled or repurposed I was dying to see it. Oddfellows focus on sustainability and their commitment to there awareness of the environment and their community of local purveyors and farmers defiantly shows.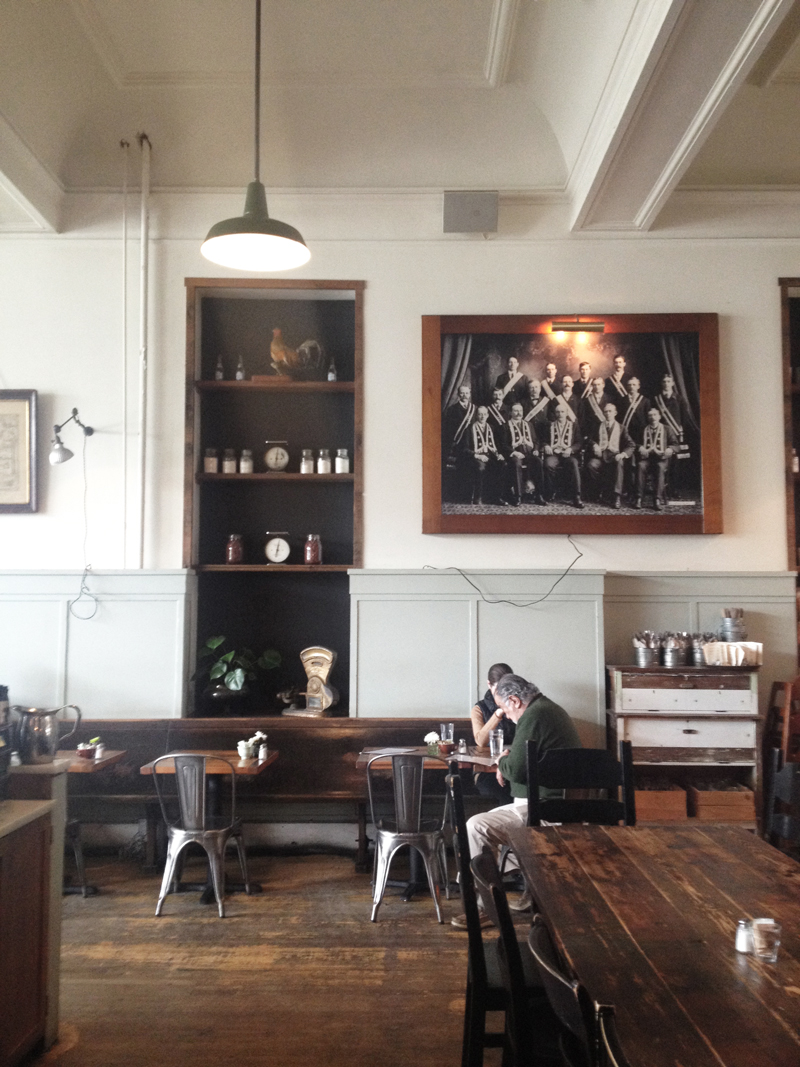 The Fat Hen // Adorable & quaint café. 1418 NW 70th St Seattle, WA 98117
Hidden in the adorable neighborhood of Ballard you can find this sweet little café filled with house made pastries, fresh squeezed juices, coffee and decedent food. The Fat Hen seats up to 25 guests and reservations are not accepted, so we were lucky enough to go at a very off time during the week and were the only ones in there! The eggs Benedict with asparagus that we both ordered was if not the best breakfast I have ever had, damn near. Brilliantly amazing food, and worth the fatty calories!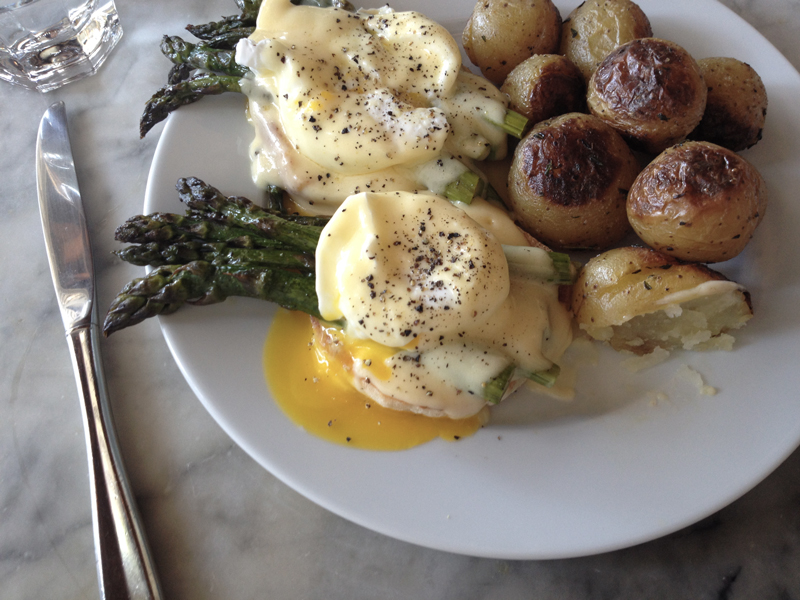 The Walrus & The Carpenter // A poetic oyster bar. 4743 Ballard Ave. NW Seattle, WA
"O Oysters, come and walk with us! The Walrus did beseech. A pleasant walk, a pleasant talk, Along the briny beach…" A restaurant inspired from through the poem, The Walrus & The Carpenter from the Looking Glass and What Alice Found there, 1872. This oyster bar is located at the south end of Seattle's historic Ballard Avenue. Its design blends the elegance of France with casual comfort of a trendy local finishing pub. Entertaining none the less, we could sit there and drink Moscow mules and watch the staff shuck oysters all evening. Beautifully clean atmosphere until the small space fills with people for the Happy Hour crowd, try to make it there before the rush!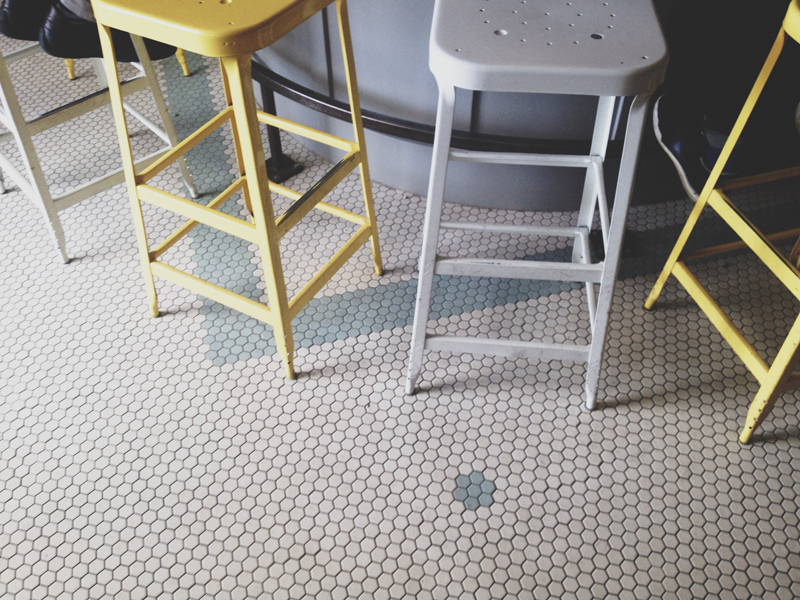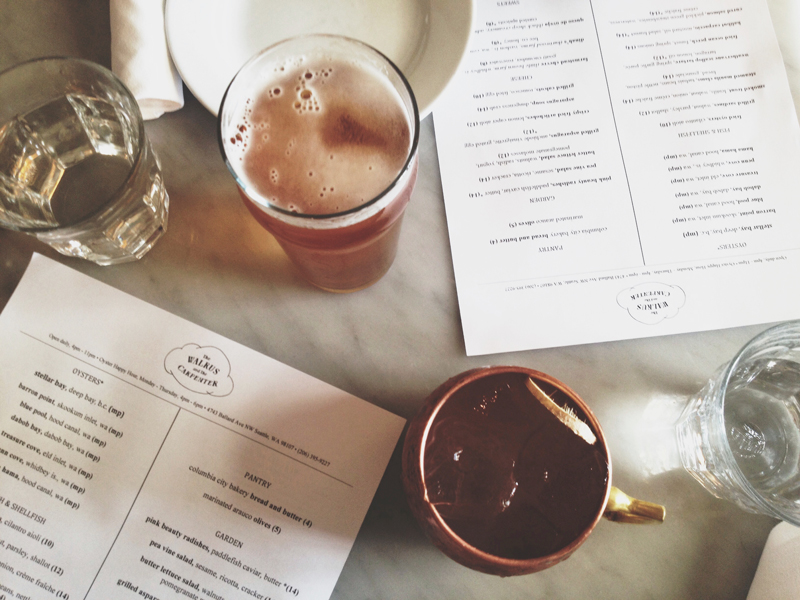 Where to shop…
Totokaelo // Purveyor of thoughtful beauty. 1523 10th Ave Seattle, WA 98122
Itching for thoughtfully curated beautifully designed fashion and objects, I stumbled upon Totokaelo, conveniently a few steps away from Oddfellows Cafe. Totokaelo represents artists and designers who have an independent and thoughtful sense of beauty. I think Graham watched me drift away into wide-eyed Ella as I stood still admiring everything in sight.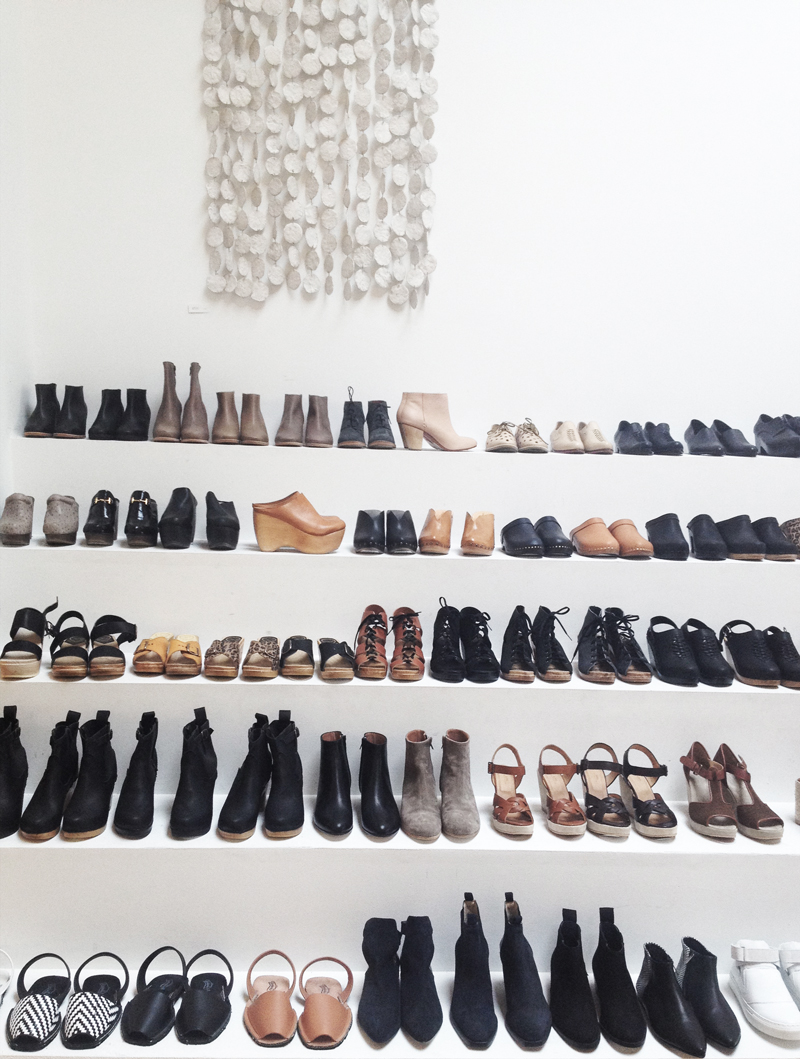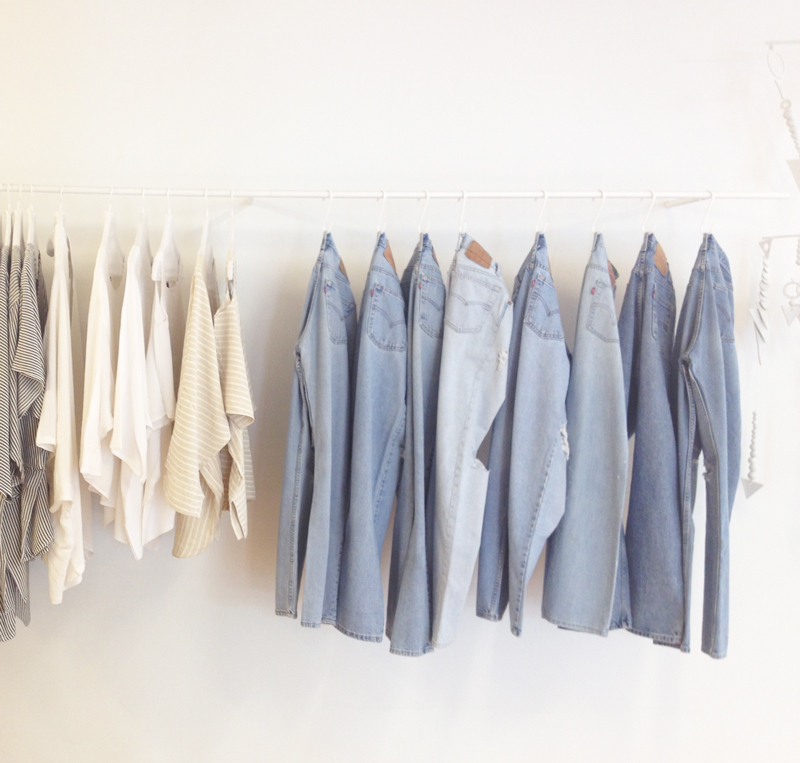 The Elliott Bay Book Company // Since 1972, timeless bookstore. 1521 10th Ave Seattle, WA 98122
During our exploration of Capital Hill business district we came across this beautiful bookstore filled with cedar shelves and iron tables filled with books. I got lost in the magazines, and purchased the new Gentlewoman and was very happy to have it for the flight home.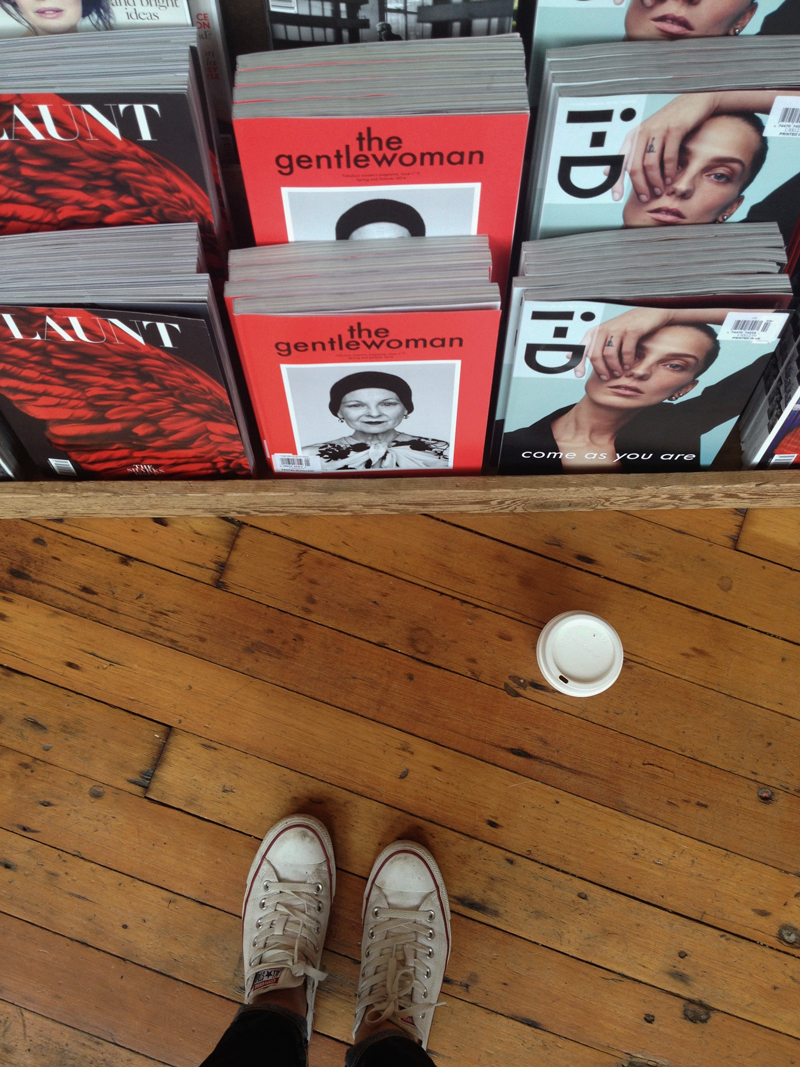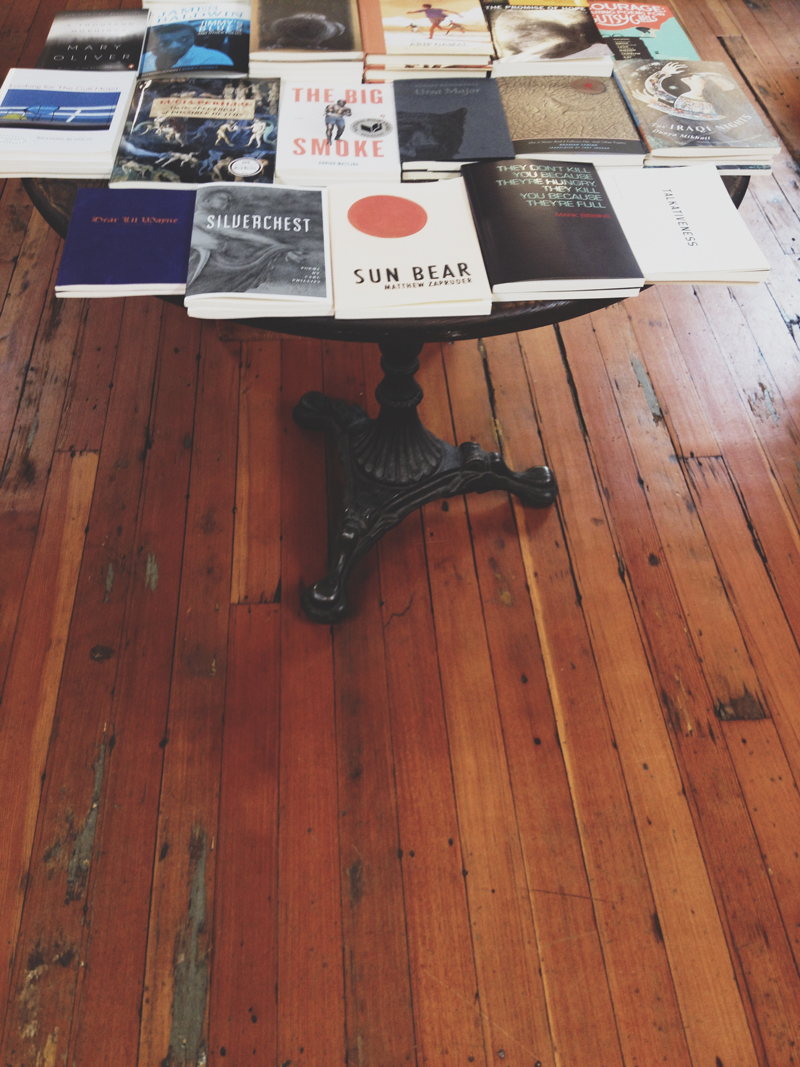 The Palm Room // Succulents, ferns, epiphytes. 5336 Ballard Ave NW, Seattle WA 98107
Take a stroll down Ballard Ave and just walk into all of the stores that draw you in. Graham and I spent time in antique stores, boutiques and bars admiring all of their unique eclectic design and perfectly curated offerings. The Palm Room is a small shop tucked in this busy shopping street. With small signage if you are not paying close attention, you may miss it. When you walk inside the luscious green surrounds will captivate you and send you down a dreamy road of tropics. Simply designed to highlight oxygen, light and plants.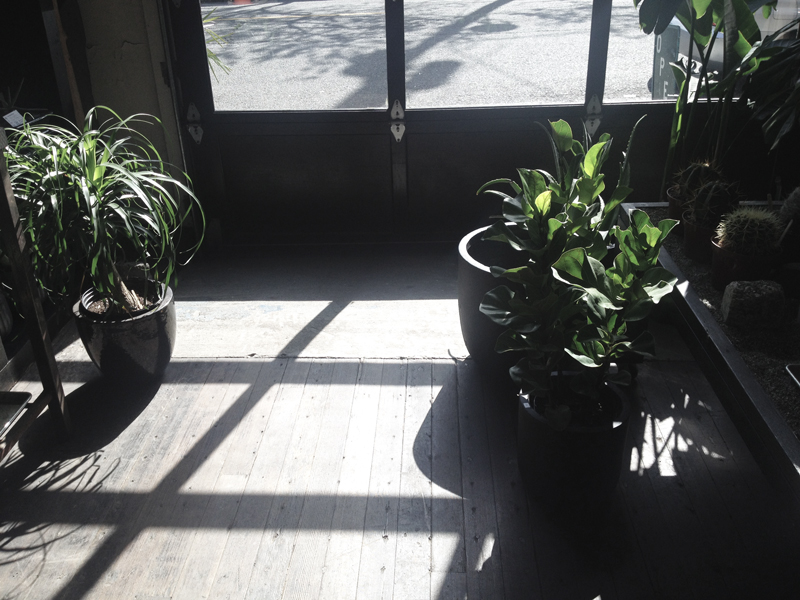 Staying active…
Hike Rattlesnake Ridge // Breathtaking perspective. Snoqualmie Pass – North Bend Area
Highly maintained and accessible trail made this short four-mile round trip hike perfect for our vacation. We are not avid climbers, but we do love hiking. About an hour or so drive from Seattle, you will come to Rattlesnake Ledge's rock face across from Rattlesnake Lake. We were surprised to see so many locals mid-morning weekday out there up on the trail, but still it was not too busy. The ascent is filled with mossy monstrous boulders and thick forest filled with greens. Dramatically luscious and tranquil our hike was a moving meditation filled with the quiet noise of the plants breathing and a small creek moving. The view at the top is more than breathtaking, you have to see it for yourself. Next time, we want to pack a lunch; all of the locals were seated in circles with their dogs on their lunch break – what a life!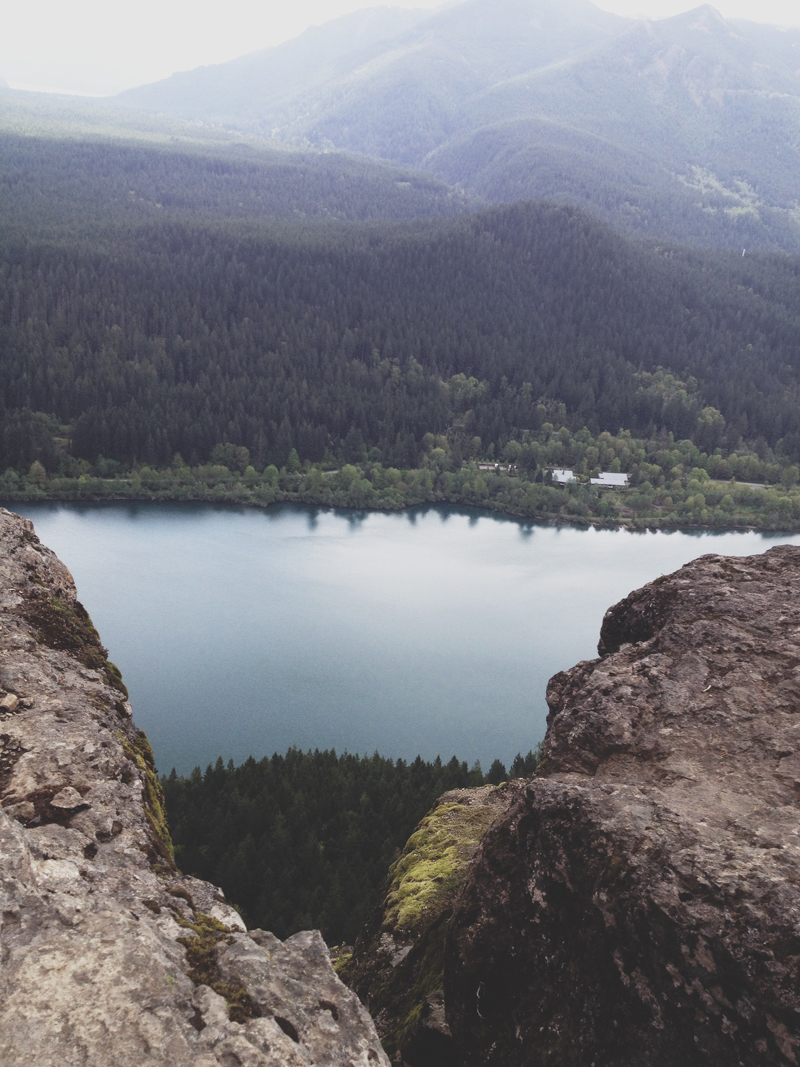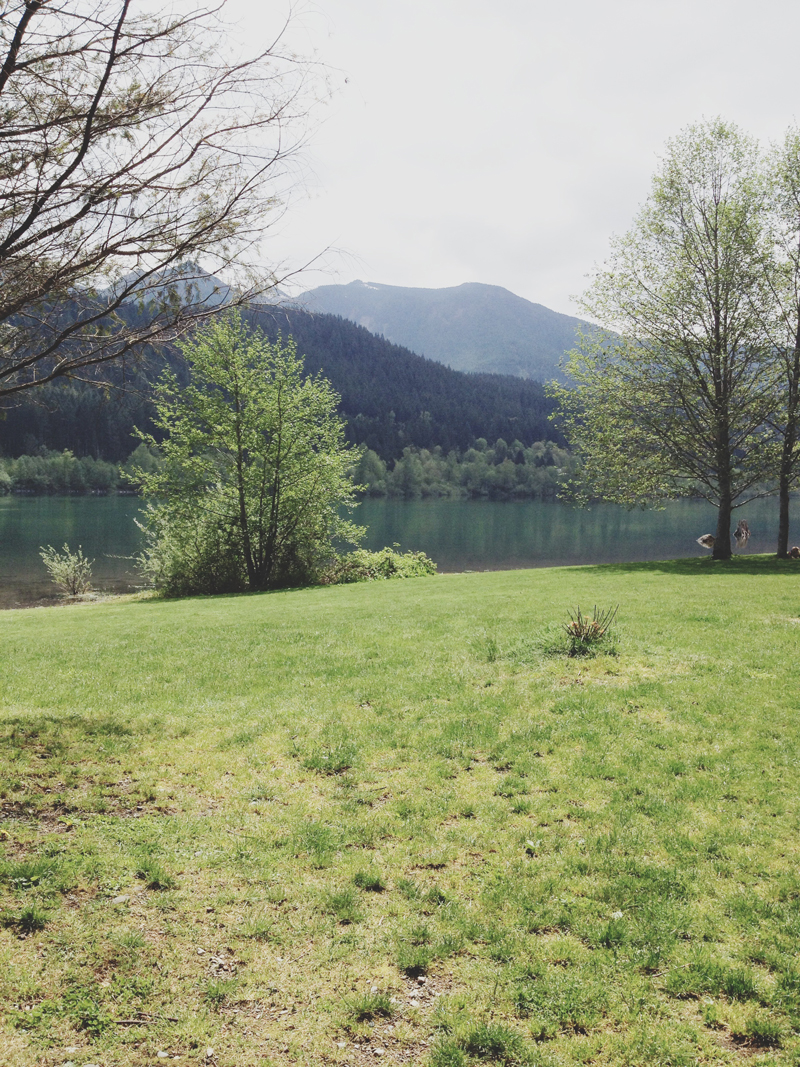 Interlaken Park // Lovely city park. 2451 Delmar Dr E. Seattle, WA 98102
Can't make it out of the city to see Rattlesnake Ridge? This urban park is filled with challenging running trails and adventurous walking paths. One moment you are amidst a busy hustling city of Capitol Hill, the next you are surrounded by a thickly wooded forest and greenery. Something I admired about Seattle is its landscape and how even though you are in an urban city filled with cranes for new construction, hanging wired streets for buses and sky-high steel buildings… you are still surrounded and filled with magnificent mountains, luscious tress and a beautiful view of the bay. One moment you are in a city, the next a forest.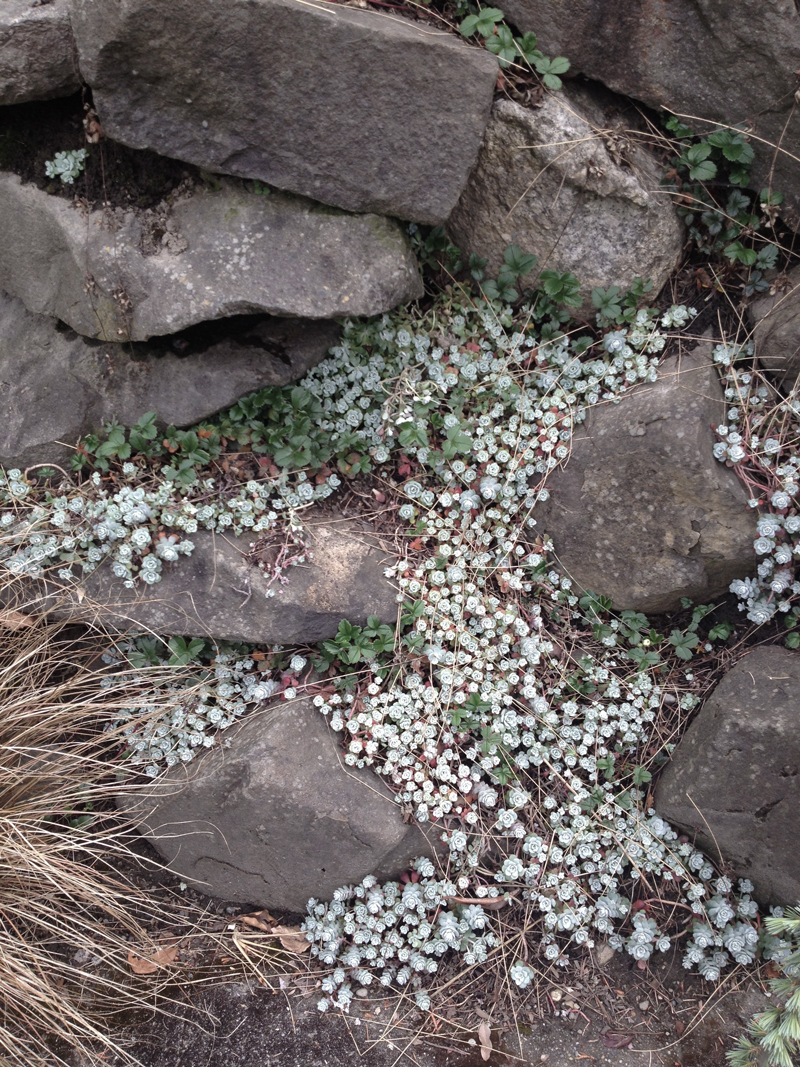 Be Luminous Yoga // Take a power yoga class! 2200, 900 Lenora Street, Seattle WA 98121
Avid yogi I wanted to check out what the yoga scene is like in Seattle. This adorable studio is in the bustling neighborhoods of downtown and south lake union. If you are new to yoga, they have great options for beginner's classes called yoga basics, slow flow and level 1 Baptiste Power Vinyasa Classes.